Overview
Combine two or more requests into one using the merge feature.
How it works
Open one of the requests that you'd like to merge and click the "Edit" button that appears on the request page: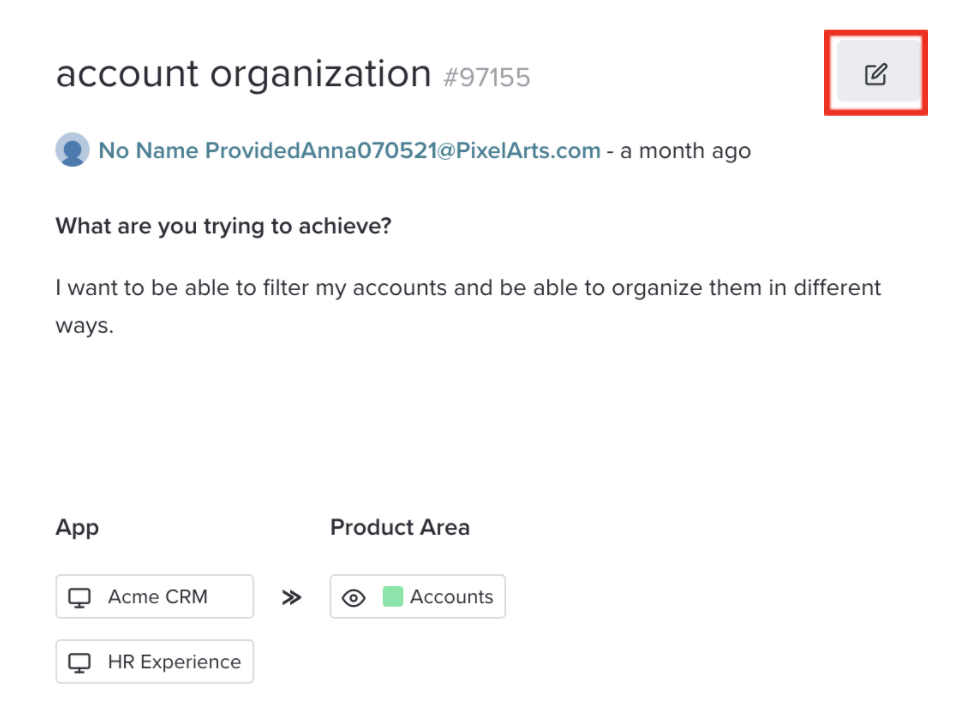 Click the button with three dots to the right of the request title, and click "Merge".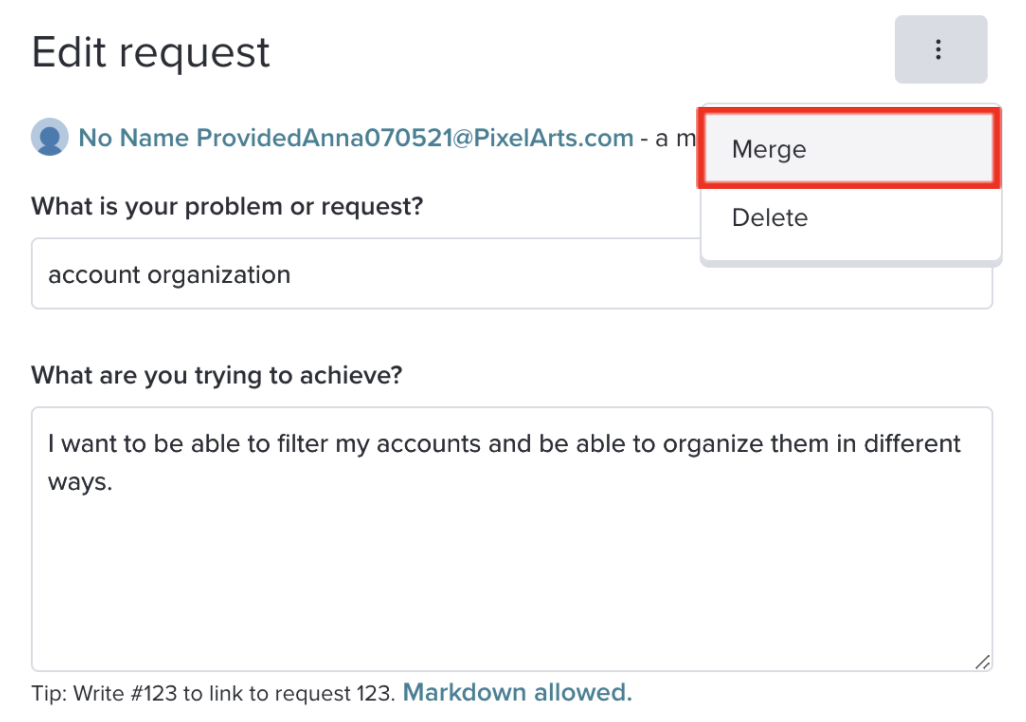 Select or search for the request you'd like to merge. You can also search by request ID.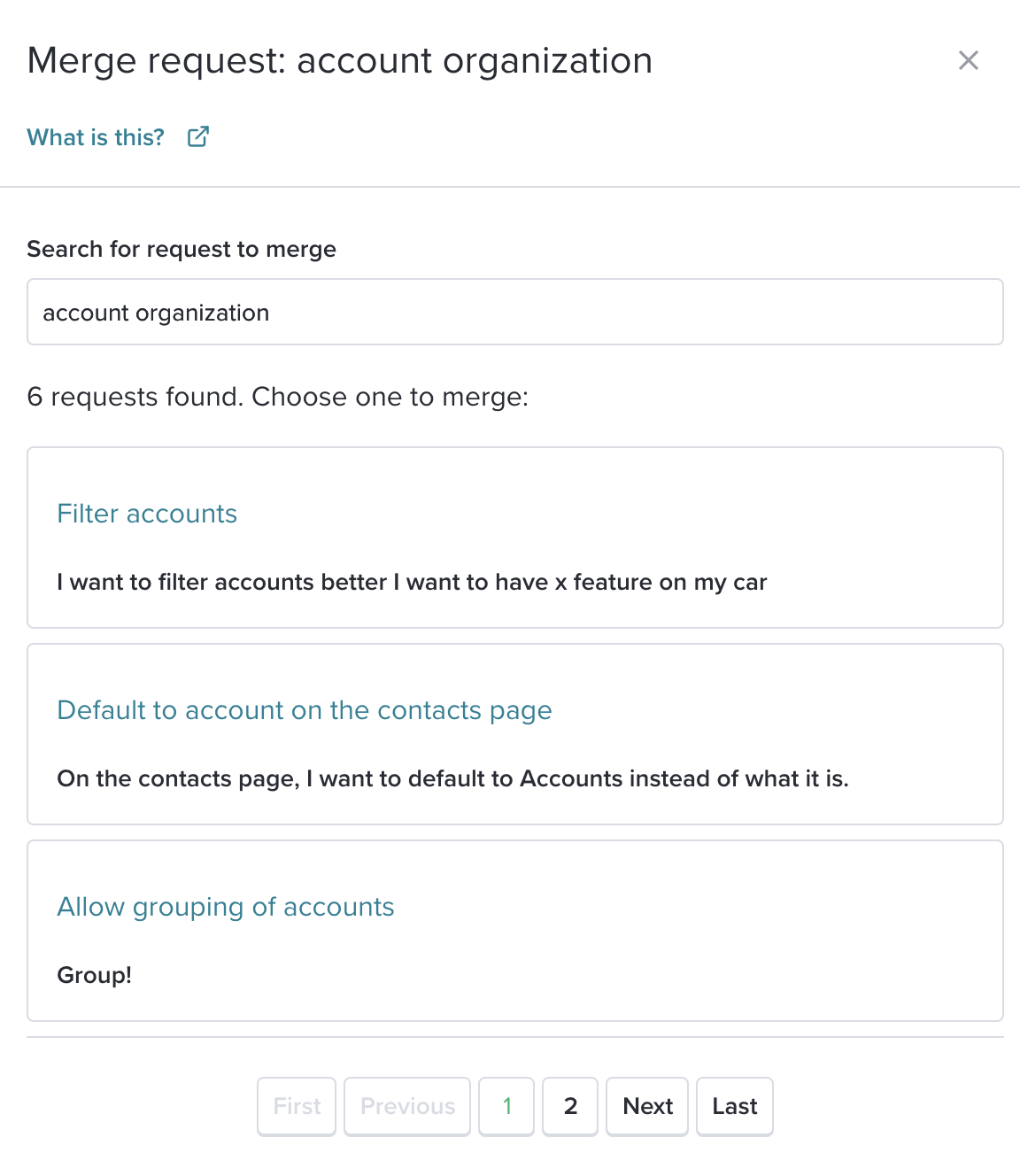 Once you find the request you'd like to merge, select it.
Choose the request Title, Description, Product Area, Privacy, and ID you'd like to preserve.
Select "Preserve these values" under that request: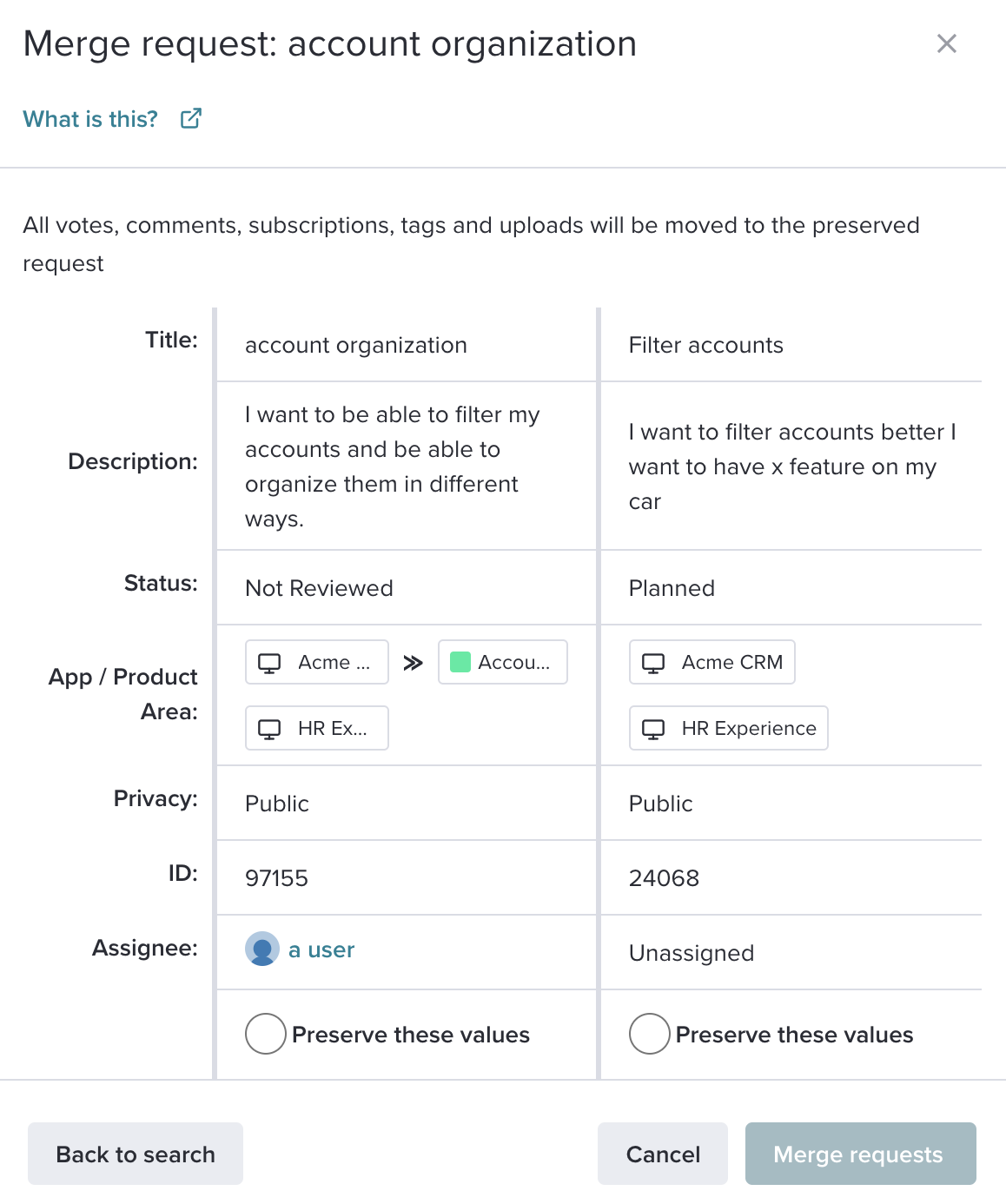 Click "Merge features".
You can now merge another request with your preserved request by clicking "Merge again". Or click "Done" to close.
What happens to merged requests?
All votes, comments, subscriptions, tags and uploads from both requests will be added to the preserved request.
Only App(s) and Product Area applied to the preserved request will persist.
The content (title & descriptions) of the merged request will be lost and replaced by the preserved request. If you want to retain this as raw data, make sure you copy/paste the contents (title & descriptions) and add it to the comments section of the preserved request.
Any in-app references or URLs leading to the deleted request will automatically redirect to the preserved request.
Note: You cannot undo a request merge. Make sure your teams have the correction permissions to safeguard the merge function if needed.
Do users get notified when requests are merged?
No, no notifications will be sent out.
There shouldn't be any need to let users know, since their votes and comments will be associated to the preserved request.
However, if you want to let subscribers know, you could optionally send them a status update before you merge the requests to let them know their request is being merged to another. For example, just decline the request with the status: "Duplicate, I'm declining this as we've got this covered in another request: #1111". (You can find the request # in the URL after "case/".)
How do I find similar requests?
If you want to surface similar requests quickly instead of manually searching through them, make sure you use our similarity report.