Feedback can easily be used without giving customers access to the platform. You simply create, vote and prioritize requests on behalf of customers and prospects.
How it works
Creating
To create a request on behalf of a customer, simply click the "you" button on the request form here: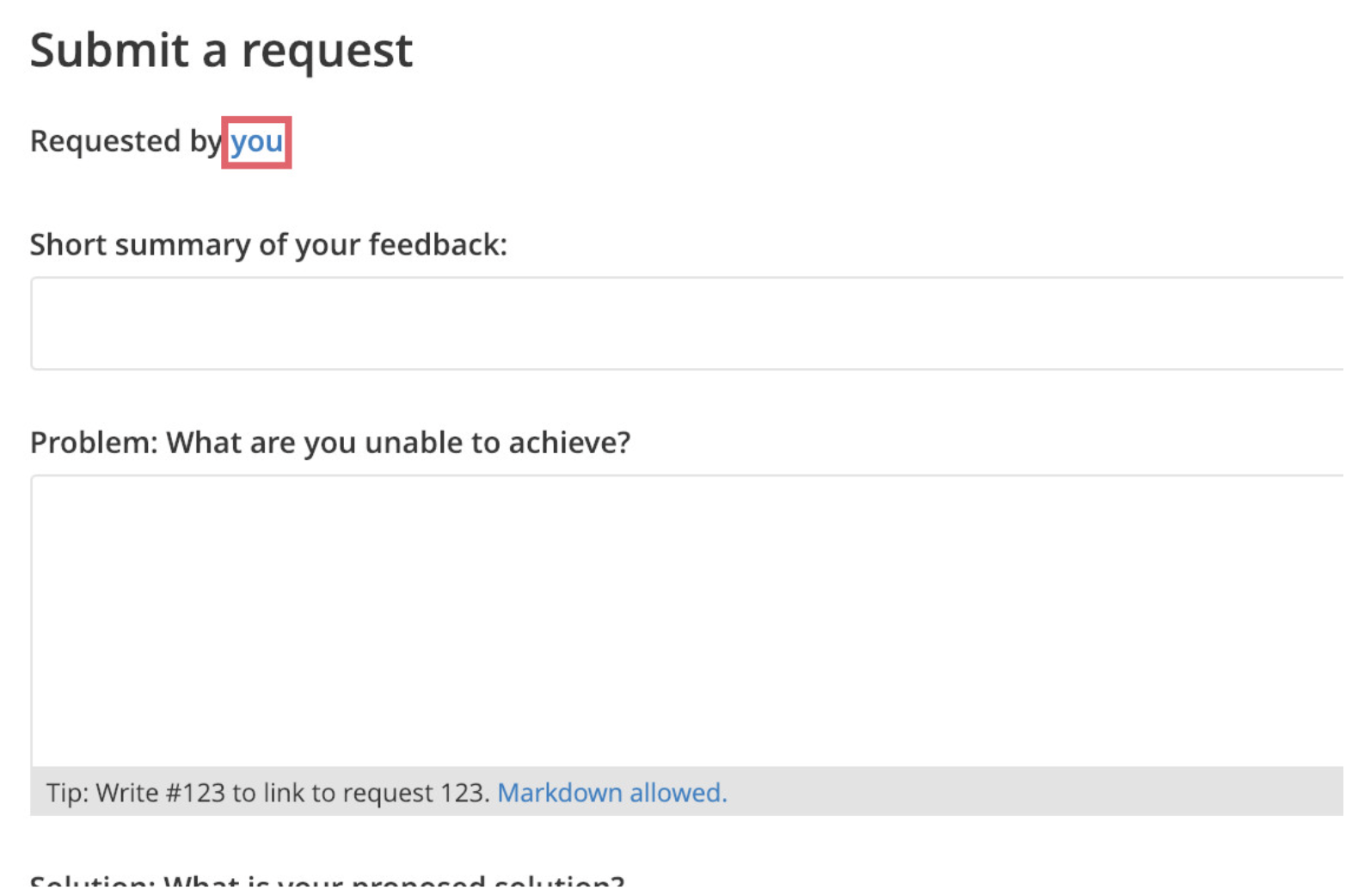 And select the correct user:

These names are populated from the Pendo snippet which you install on your app. See setup instructions below.
Once you've selected the user, the form will look like this: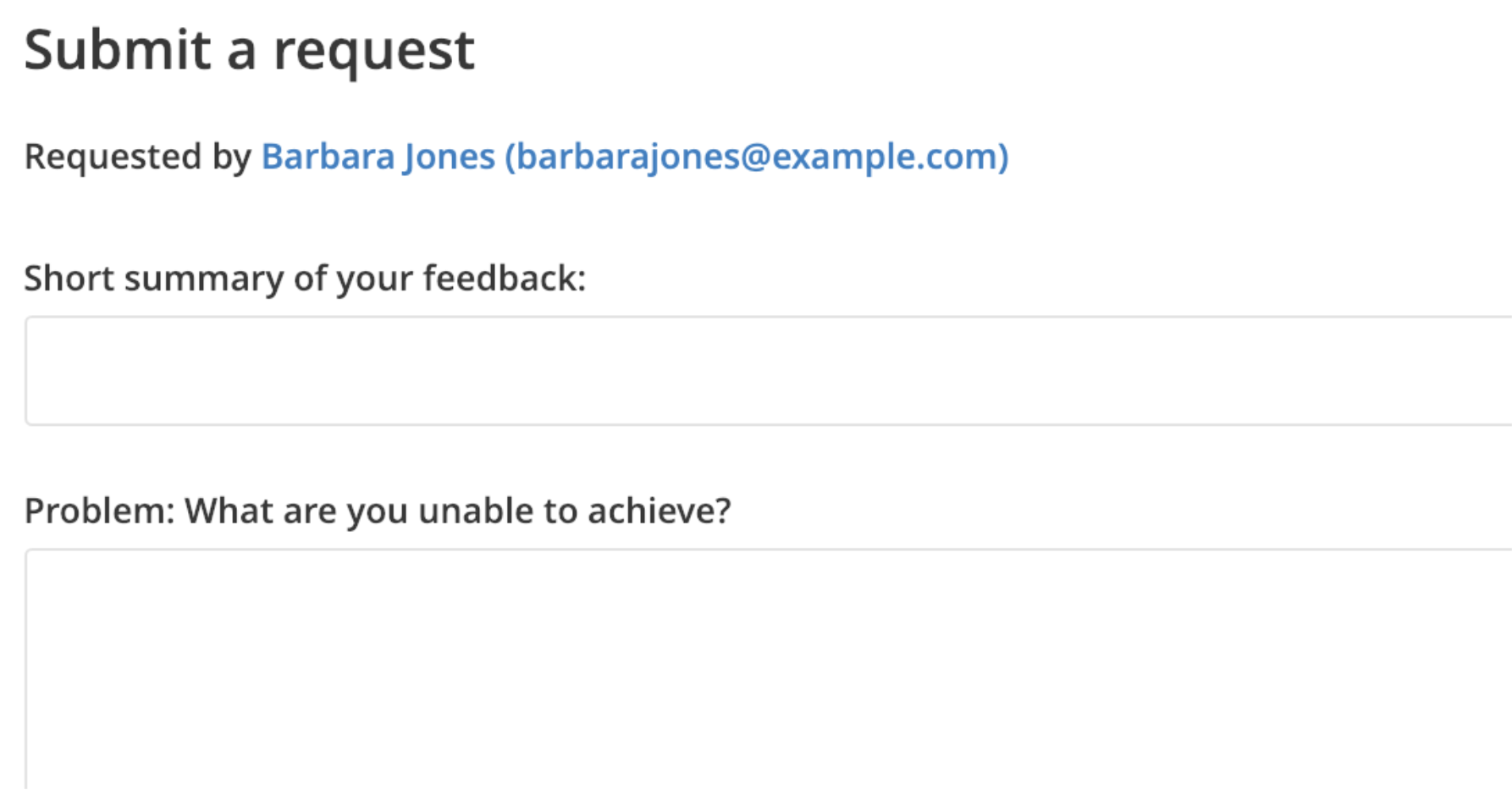 Voting
To add a customer to an existing request simply use the "Add user" button on the right side of the request page: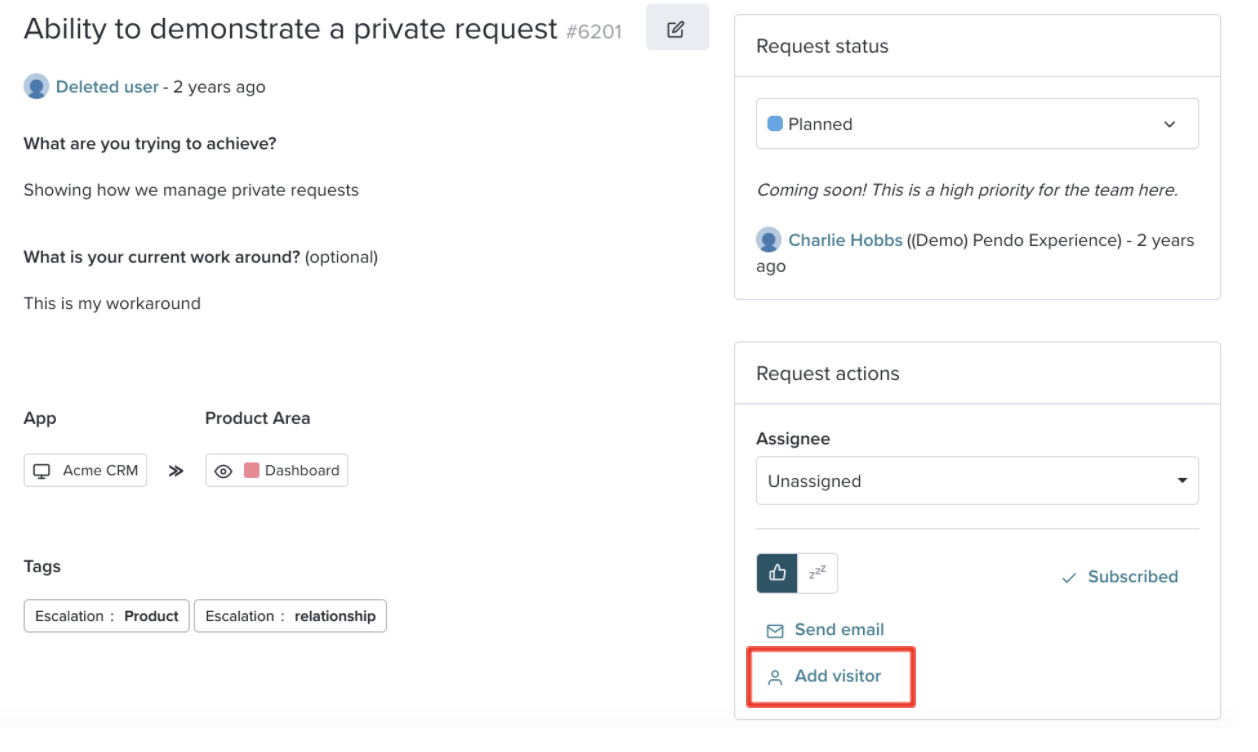 This data is also populated from the Pendo snippet. See setup instructions below.
Prioritizing
To update a customer's priorities, navigate to their profile page, either by searching for their name, or going to Customers > Account > User name, and click "Edit":
Click "Priorities" and update their priority sliders: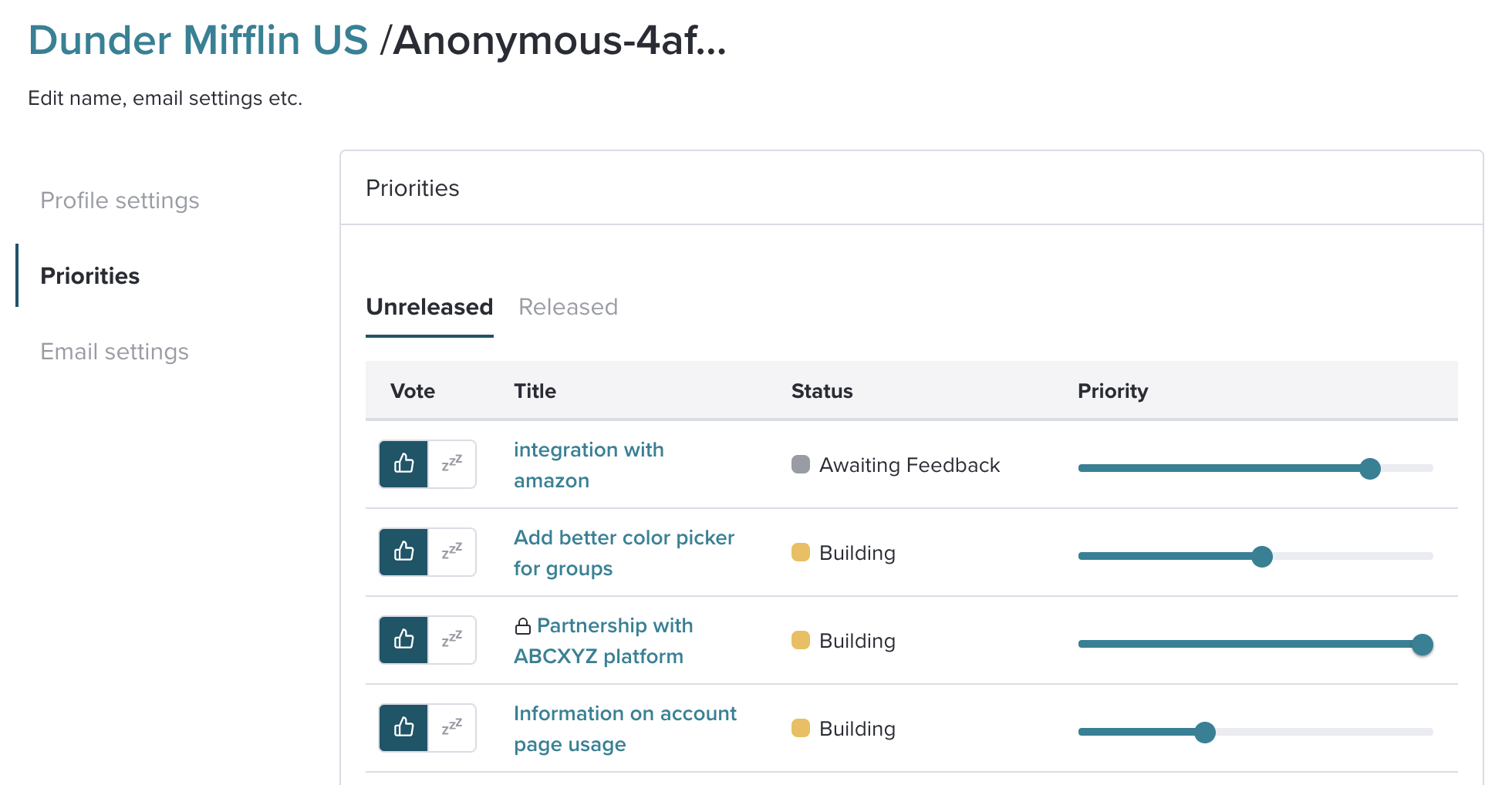 When you return to the user's profile page you'll see their updated priorities.
The setup
It's really easy to set Pendo Feedback up to be used internally only.
Step 1 - Install the Pendo snippet. Leave the default "Visitor View" set to "Portal (Full Screen View)" but do not add a button or link to give your customers access. Doing this means we get all the data we need but the customers will have no visibility of Pendo Feedback.
Step 2 - Disable email notifications sent to customers.
To do this, log into your Feedback account, go to Settings and check the "Disable notification emails to visitors" box.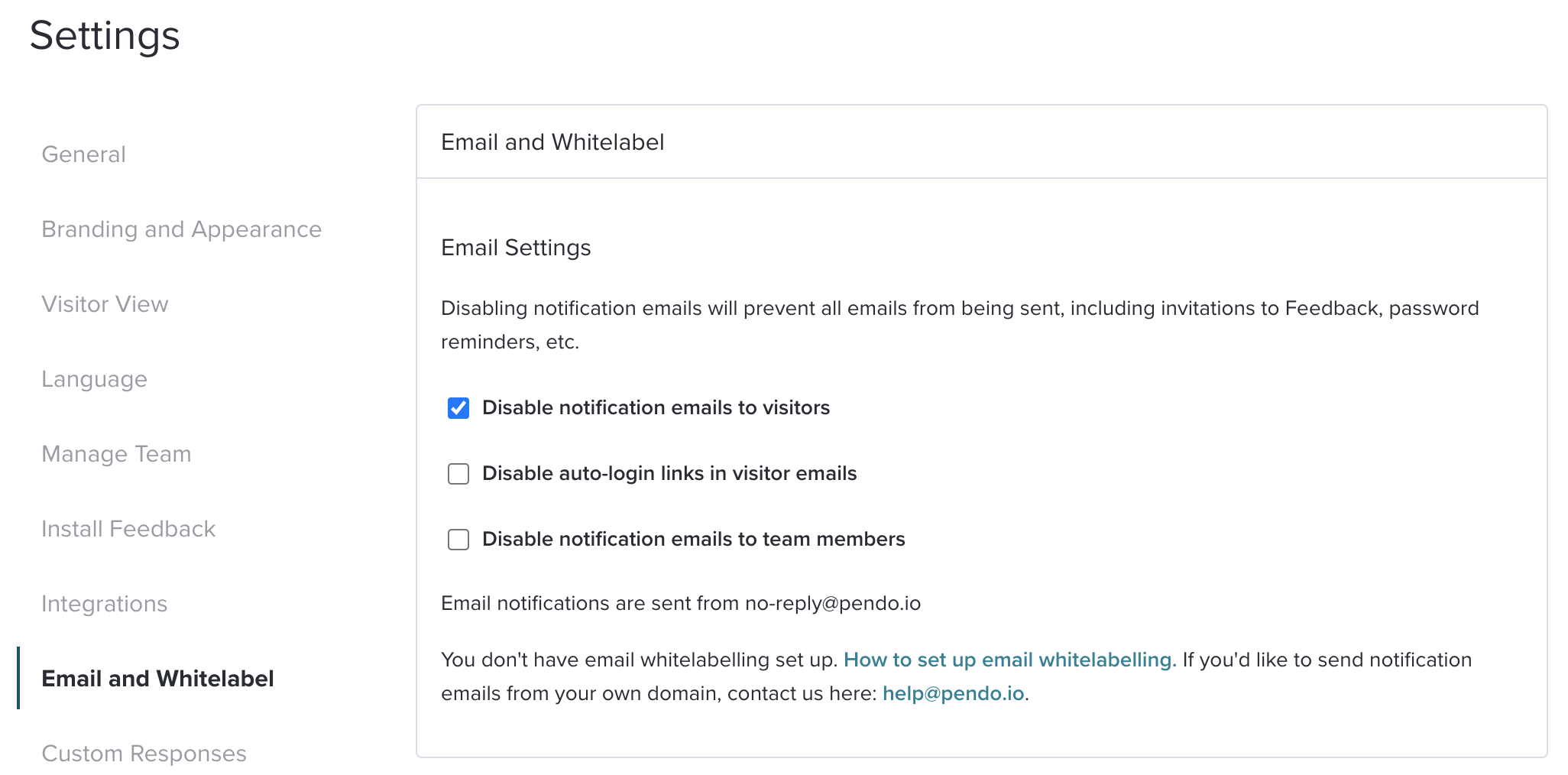 Frequently Asked Questions
Do I have to install the Pendo snippet to use Feedback internally only? Won't this risk exposing Feedback to my customers?
We highly recommend installing the snippet so that your customer data flowing into Feedback is up-to-date and accurate. Even if you never plan to expose Feedback to your customers, installing the snippet is the only way to make sure you're dealing with accurate data. To keep Feedback hidden from your customers, make sure you follow the steps above and use Feedback permissions to ensure your team members can't edit any settings you have enabled.