Overview
A great way to get started with Pendo Feedback is using it within your company first, without giving your customers access. This is the approach a lot of our new Feedback customers use because it allows them to get used to their new feedback process without feeling overwhelmed.
It's quick and easy to get started. Set-up the Pendo snippet as described here then run through the product settings.
How do my customer-facing teams submit feedback?
To capture feedback without giving your customers access, you simply have your customer-facing teams add feedback on their behalf. Within Pendo Feedback, your teams can create new requests, vote and prioritize on behalf of a customer. Here's a great customer story for inspiration!
As well as your internal teams being able to submit requests within Pendo, you can also use our popular Salesforce and Zendesk integrations. These integrations keep your customer-facing teams in the software they use the most; they can submit requests on behalf of customers within Salesforce and Zendesk, or add votes to requests that already exist.
How to create a request on behalf of a customer
Creating
To create a request on behalf of a customer, simply click the "you" button on the request form within Pendo Feedback: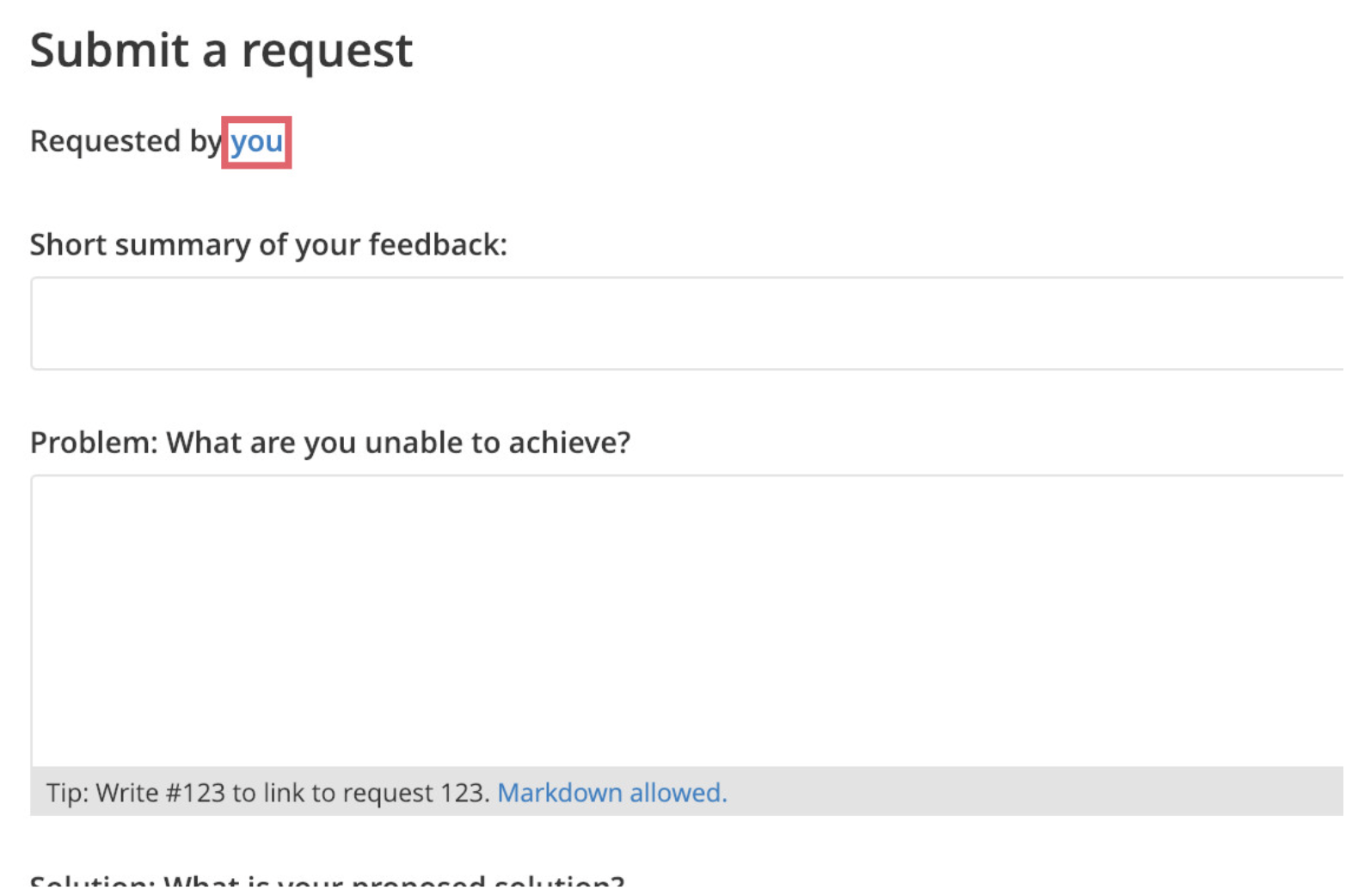 And select the correct user:

Once you've selected the user, the form will look like this: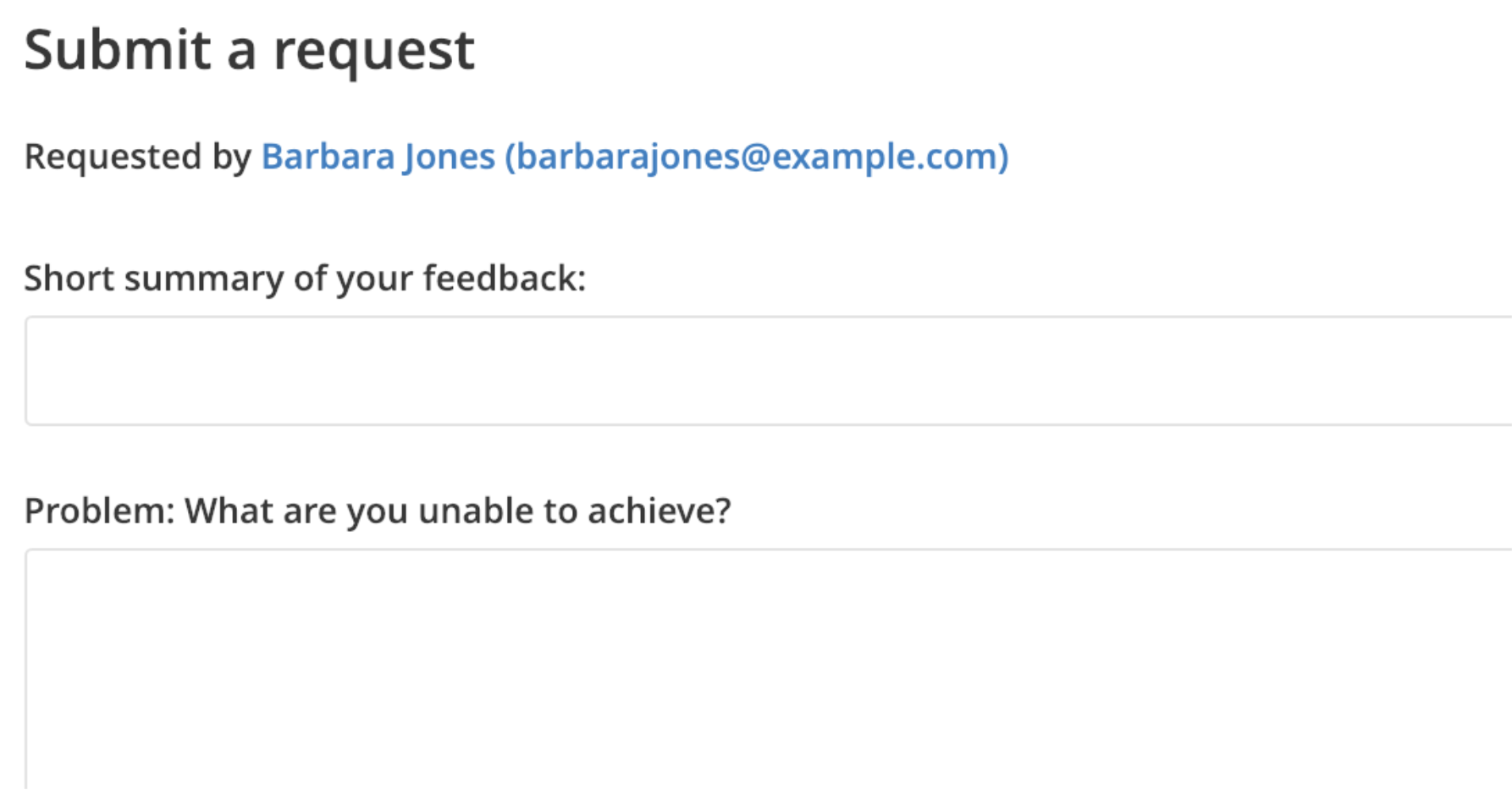 Voting
To add a customer to an existing request simply use the "Add visitor" button on the right side of the request page: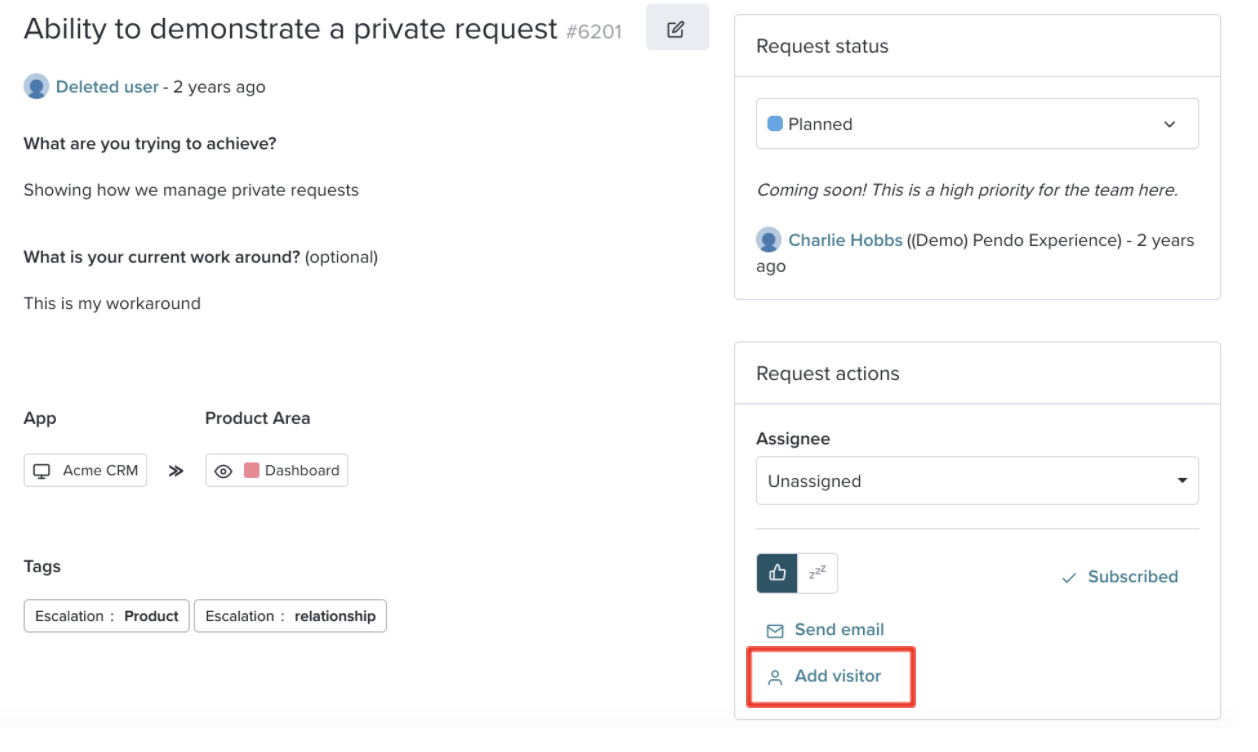 Prioritizing
To update a customer's priorities, navigate to their profile page. Search using their name, select their user record and click "Edit":
Click "Priorities" and update their priority sliders: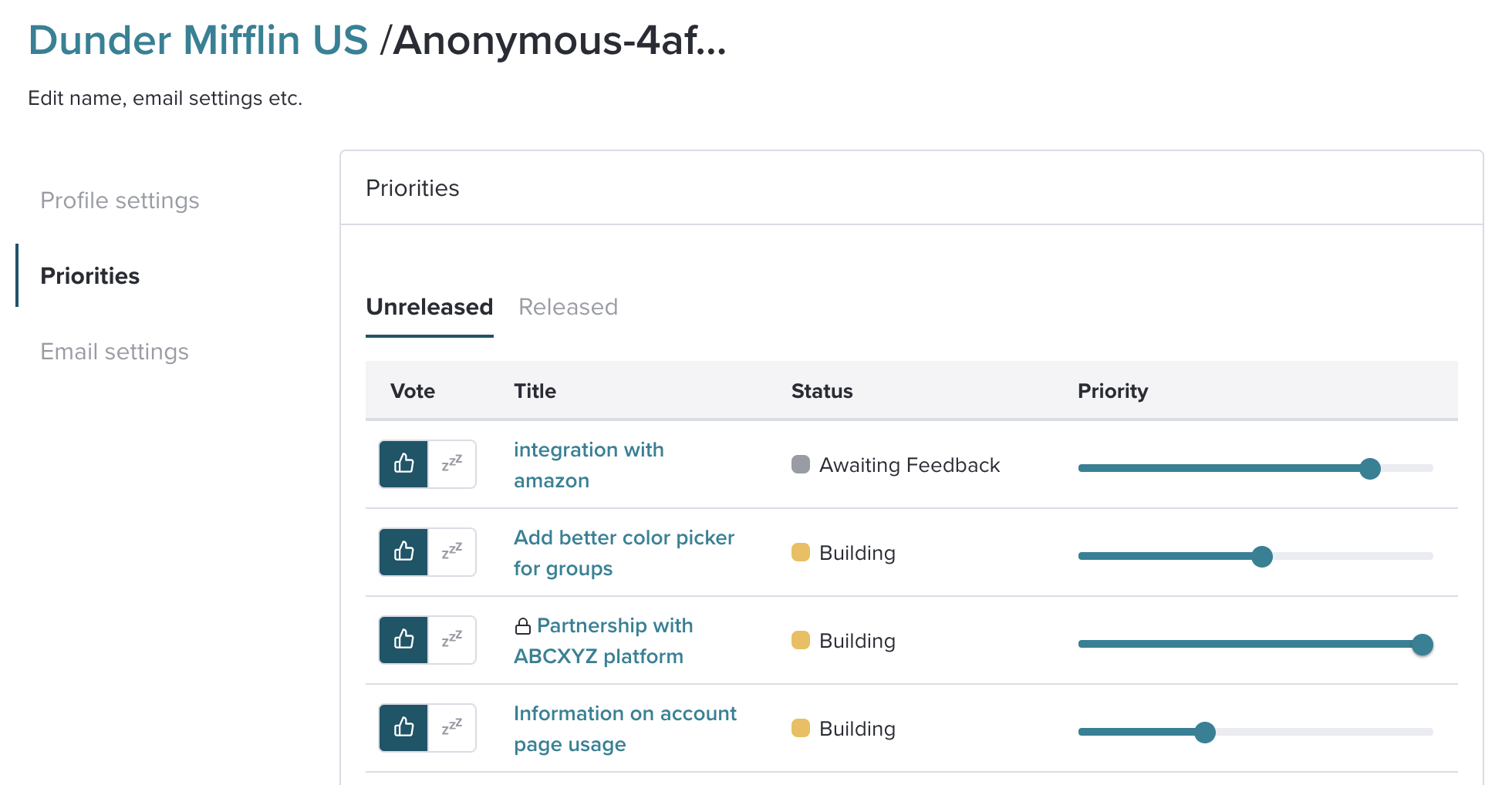 When you return to the user's profile page you'll see their updated priorities.
The set-up
It's really easy to set Pendo Feedback up to be used internally only.
Step 1 - Install the Pendo snippet. Leave the default "Visitor View" set to "Portal (Full Screen View)" but do not add a button or link to give your customers access. Doing this means we get all the data we need but the customers will have no visibility of Pendo Feedback.
Step 2 - Disable email notifications sent to customers.
To do this, log into your Feedback account, go to Settings < Product Settings and check the "Disable notification emails to visitors" box.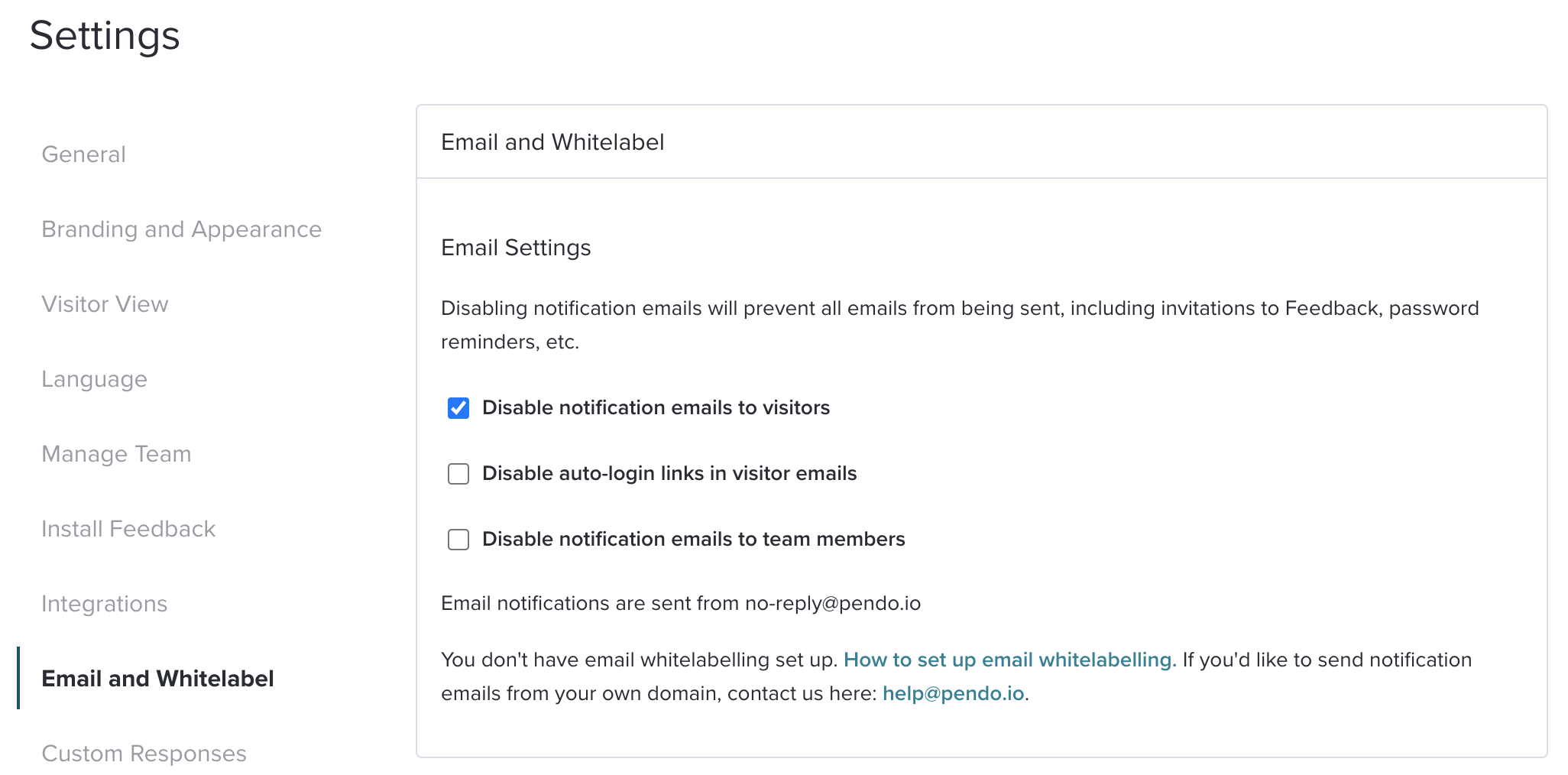 You could optionally start to send emails to your customers with request status updates, without giving them access to Feedback. To do this, uncheck "Disable notification emails to visitors", but make sure you check "Disable auto-login links in visitor emails". When auto-login links are enabled, status update emails will include a URL to requests that will allow visitors to login to Feedback.
Frequently Asked Questions
Do I have to install the Pendo snippet to use Feedback internally only? Won't this risk exposing Feedback to my customers?
We highly recommend installing the snippet so that your customer data flowing into Feedback is up-to-date and accurate. Even if you never plan to expose Feedback to your customers, installing the snippet is the only way to make sure you're dealing with accurate data. To keep Feedback hidden from your customers, make sure you follow the steps above and use Feedback permissions to ensure your team members can't edit any settings you have enabled.