You can use Salesforce with Pendo Feedback to collect ideas from your prospects and turn them into paying customers. For instructions on integrating Salesforce with Feedback and how to use it, see the Salesforce integration setup for Feedback article.
The current article provides an overview of what you can do with the Salesforce integration in Feedback:
Understand market demand
Your sales team can capture and see market demand in the form of Feedback requests that are linked to Salesforce Contacts and Opportunities without having to leave Salesforce.
You can also report on Salesforce contact and opportunity requests from Feedback. Your product team can see what your prospects want, understand the priority of requests from prospects, and understand how prospect demand compares to customer and team requests.
Our Visitor reports give you an overview of which features your paying customers most want you to build. Additionally, our Prospect SmartList helps you to understand what your prospects want the most. To include Salesforce Opportunities in this report, open the Advanced filters tab and select Include opportunities under OPPORTUNITY FILTERS.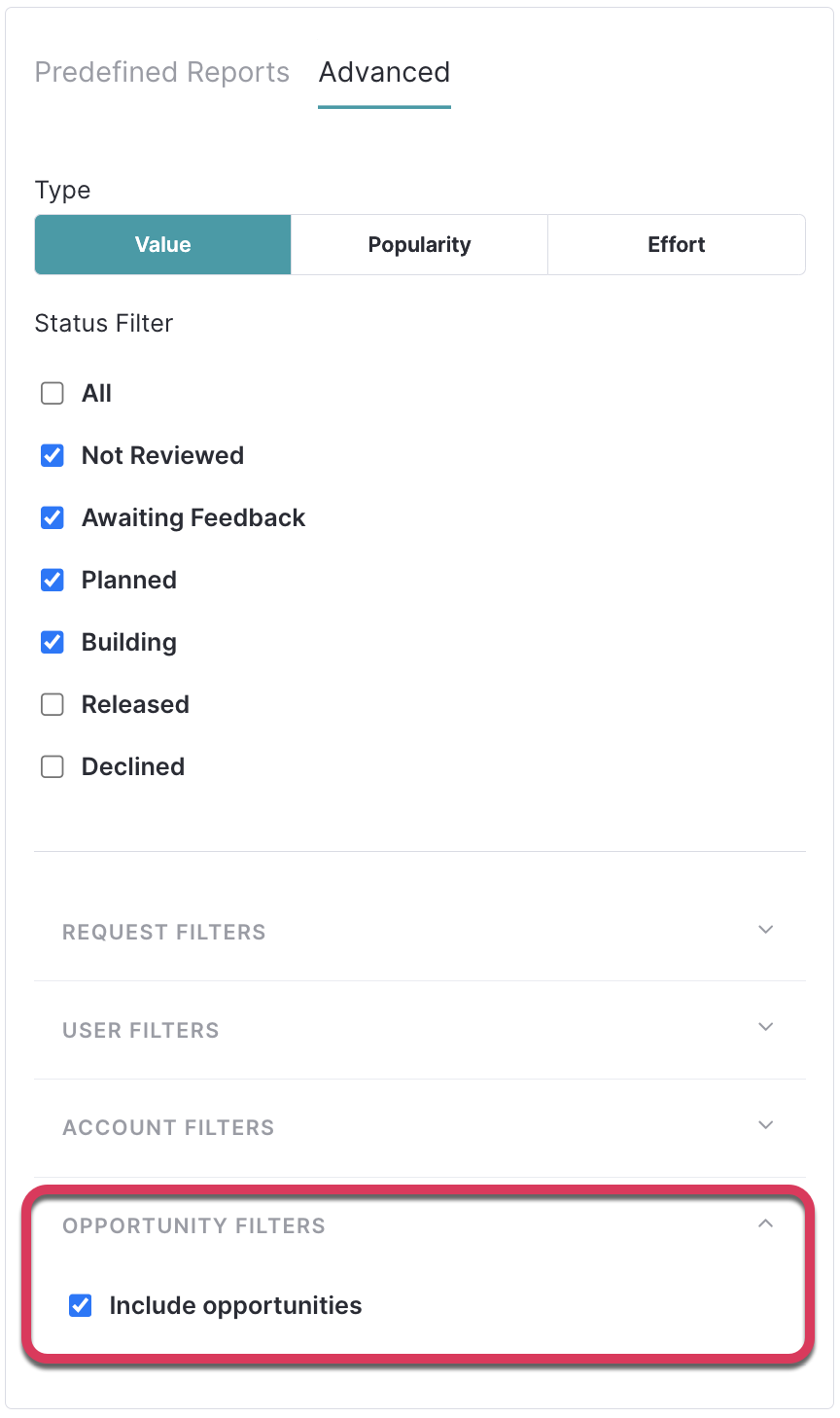 Increase efficiency
With the Salesforce integration, sales teams can link contacts and opportunities to new and existing requests. This makes it easier for your sales team to link prospects to existing feedback, or to send prospect demand data to Feedback, without having to leave Salesforce.
Transferring product demand data directly from Salesforce into Pendo Feedback involves adding a custom section to your Contact or Opportunity layout in Salesforce. For instructions, see Add Feedback layouts to your pages in Salesforce in the Salesforce integration setup for Feedback article.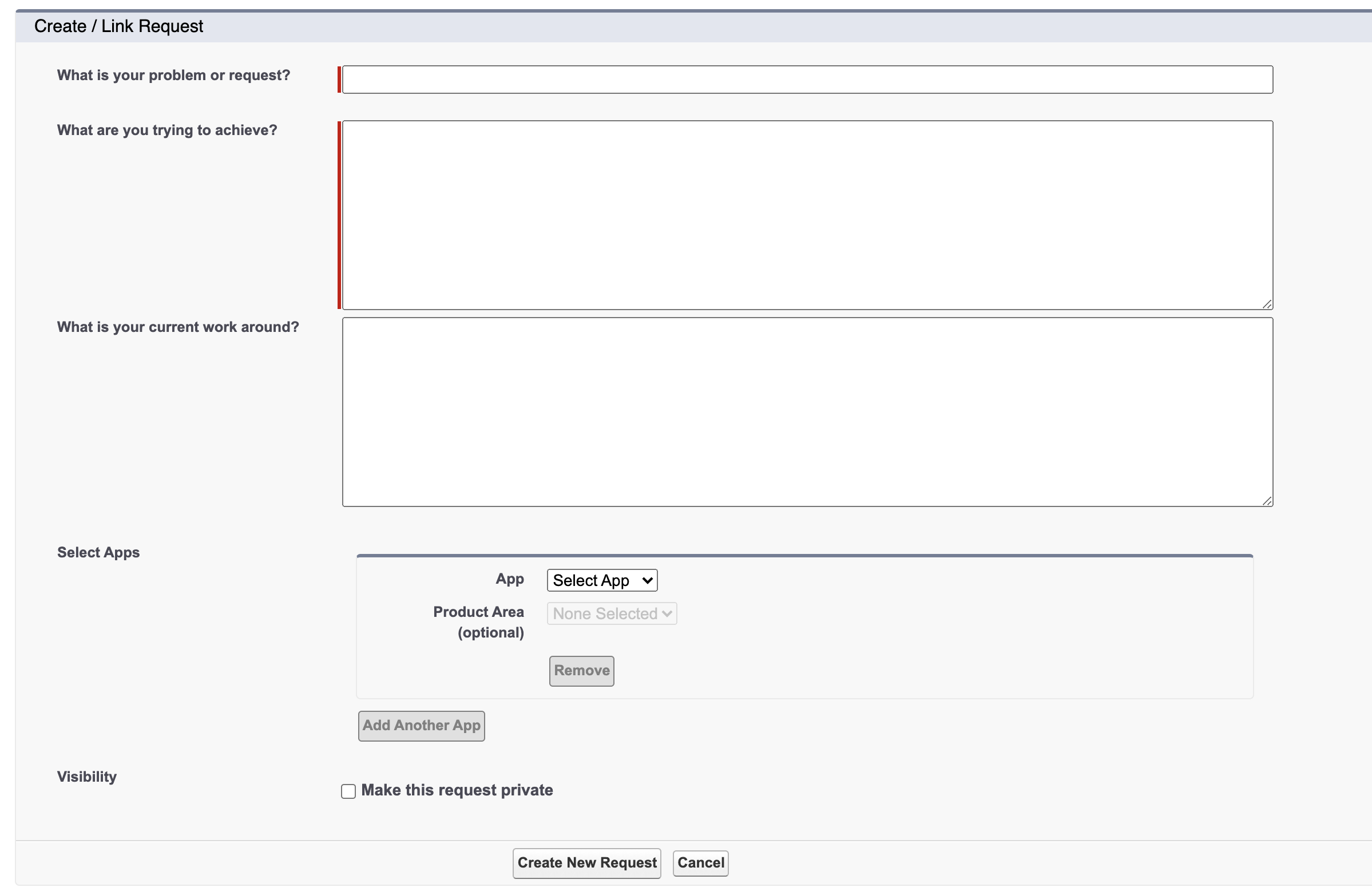 This works both ways. If a visitor is mapped to a Contact in Salesforce, requests raised from the Feedback UI are visible in Salesforce.
You can also add a Salesforce contact to a request in Feedback in the same way that you add a Feedback visitor. Look for the Salesforce logo when you start typing the user's name, which appears next to users that are linked to a Contact record in Salesforce. For instructions on adding users to a request, see Update votes and priorities in the Launch Feedback and gather requests internally article.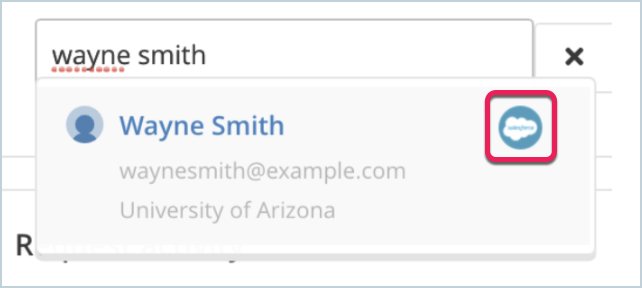 Foster communication
Save hours of manual labor in your sales and product teams by automating communication between them and with your customers. The Salesforce integration fosters this by:
Automatically notifying Salesforce customers and your sales team as requests are updated by the product team. For more information, see Notification emails in Feedback.

Allowing your sales team to see the progress you make on prospect requests and then follow up with prospects as their requests are updated.

Keeping your sales team in the loop with Feedback features such as the Release Log.