Overview
One important group of people that you should listen to when deciding how to improve your product are your potential customers. Your prospects have some great ideas for your product, and listening to them might be what converts them into paying customers.
Our Salesforce integration enables your Sales team to see any progress you make on prospect requests, and allows your Product team to see what your prospects want.
In Feedback, you can report on Salesforce contact and opportunity requests and follow up with prospects as their requests are updated and released.
In Salesforce, you can see Feedback requests that are linked to contacts and opportunities without having to leave Salesforce.
Understand market demand to drive growth:
Sales teams can easily capture market demand from your prospects in Salesforce.
Know the priority of requests from your prospects.
Understand how prospect demand compares to customer and team requests to aid data-informed product decisions.
Increase efficiency between your sales & product teams:
Sales teams can link contacts and opportunities to new and existing requests inside Salesforce.
Vital product demand data is fed directly from Sales into Product.
Feedback status updates are automatically fed to Sales.
Seamless communication:
Salesforce customers and your Sales team are automatically notified as requests are updated by the product team.
Save hours of manual labor in your Sales and Product teams, automating communication.
Feel confident knowing your Release Log and Product Roadmap are always up-to-date, keeping your Sales team in the loop.
Use Cases
Link a request to a contact or opportunity in Salesforce: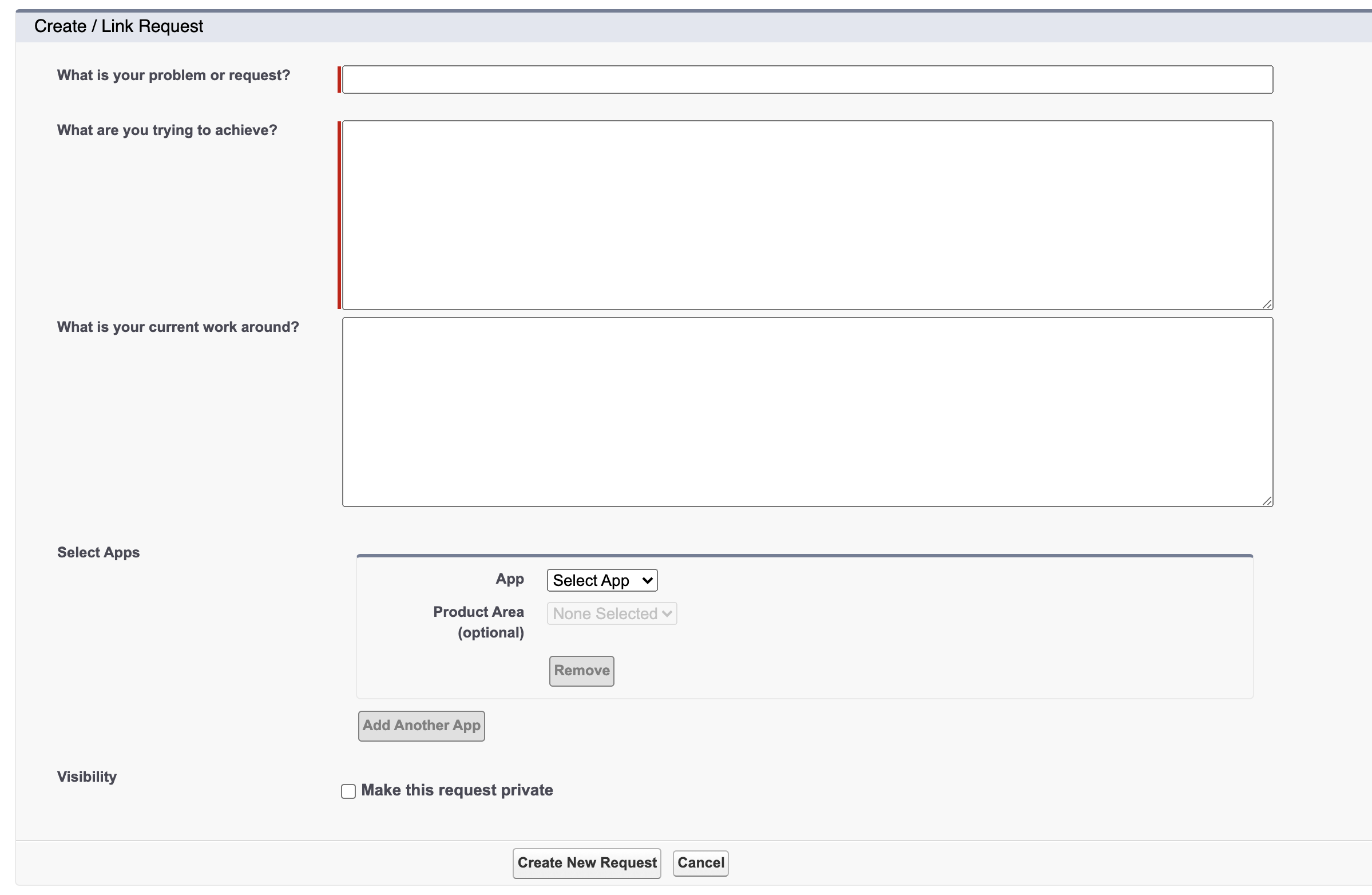 You can add a custom section to your "Contact" or "Opportunity" layout in Salesforce. This enables you to add one of your contacts or opportunities to a new or existing Feedback request. This makes it much easier for your Sales team to link prospects to existing feedback, or to send prospect demand to Feedback, without ever having to leave Salesforce.
Link Salesforce contacts to a request in Feedback
You can add a Salesforce contact to a request in Feedback, in the same way you'd add a Feedback user. When you start typing the user's name, look out for the Salesforce logo which will appear next to users linked to a contact record in Salesforce.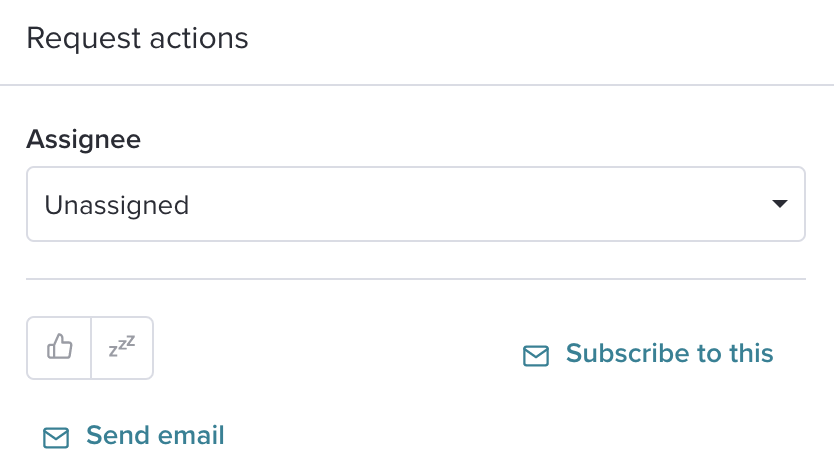 Report on what your prospects and customers want:
Our Visitor reports will give you a full overview of which features your paying customers most want you to build.
Our Prospect SmartList enables you to understand what your prospects want the most. To include Salesforce Opportunities in this report, make sure you toggle to your "Advanced" Filters: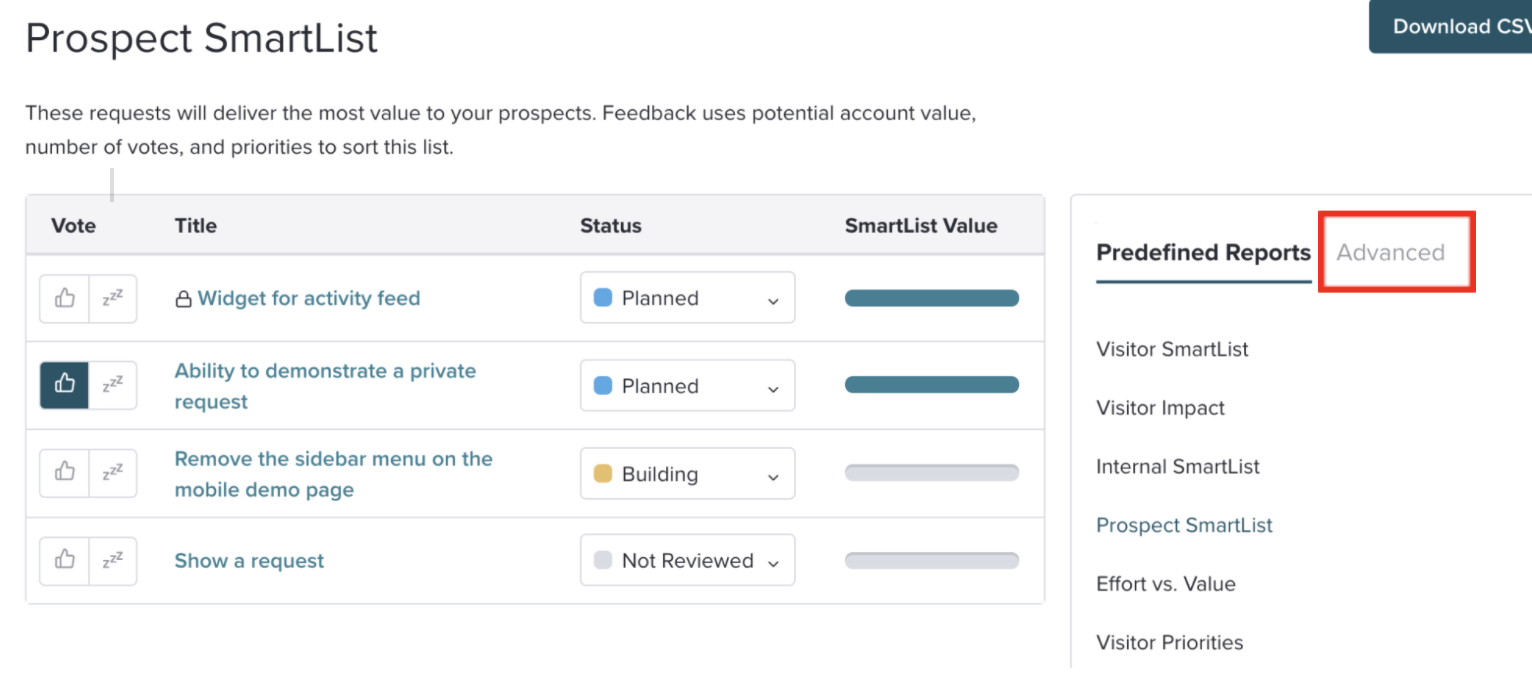 And check the box to "Include Opportunities":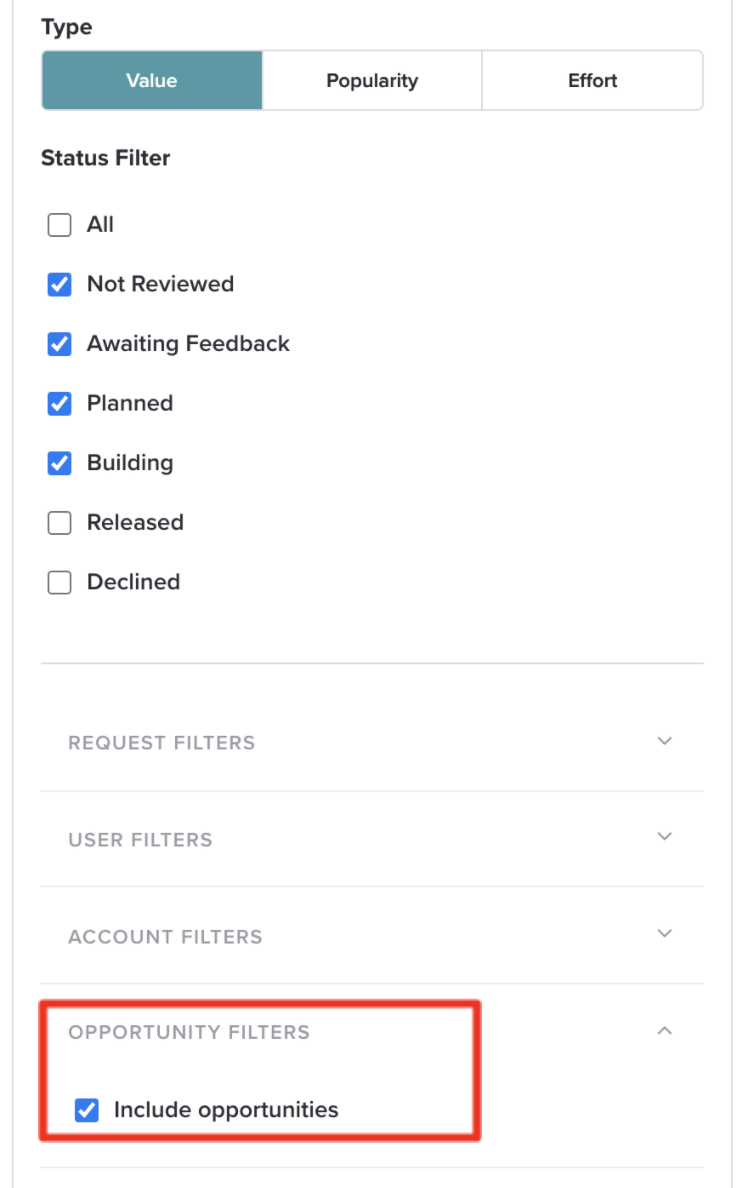 Here is full technical documentation on setting up the Salesforce and Pendo Feedback integration.