If you haven't already, read up on the general setup of SAML with Pendo.
Here's a walk-through of setting up Google G-suite (formerly known as Google Apps for Work) as your SAML Identity Provider. This allows your team to log into Pendo/Feedback without a new email / password combination, they just log in to your Google account.
Go to your Google G-suite admin page and select the Apps badge.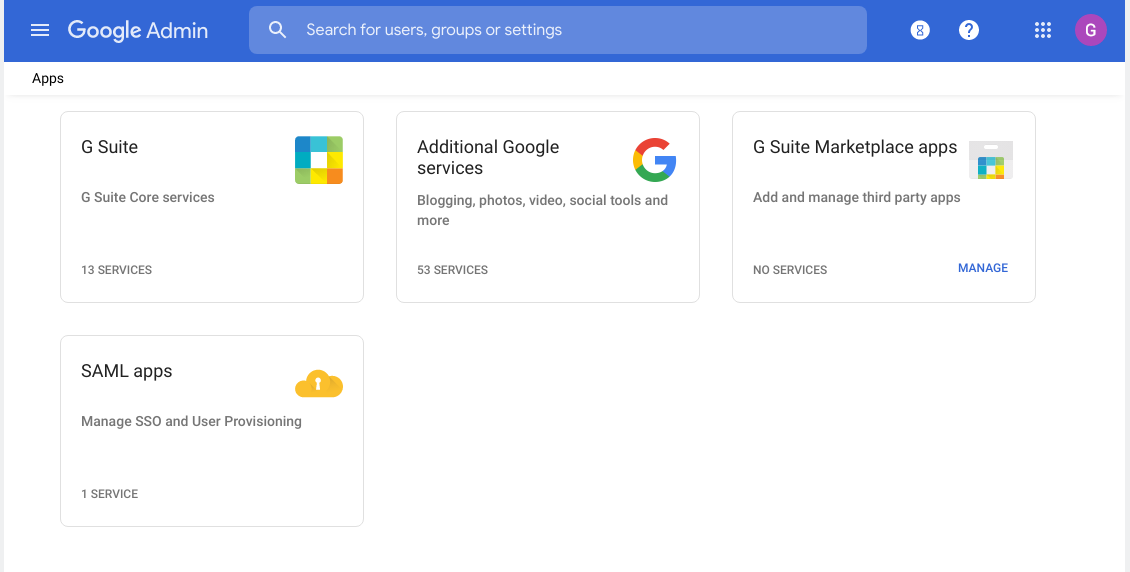 Choose "SAML apps"
Click on the "Plus" icon lower-right to add a new SAML app.
Choose "Setup my own custom app" at the bottom of the list.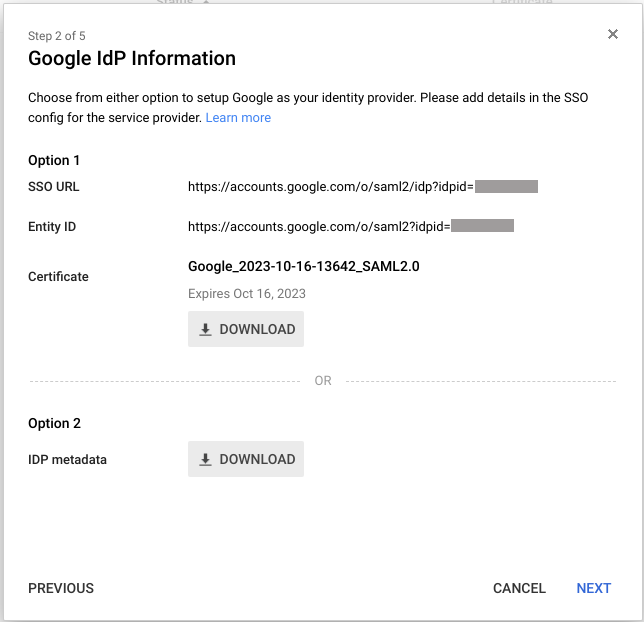 Choose "Option 2" to download your IDP metadata and send it to Pendo support.
Support will respond with URLs that are unique to your account and you will use in the next steps.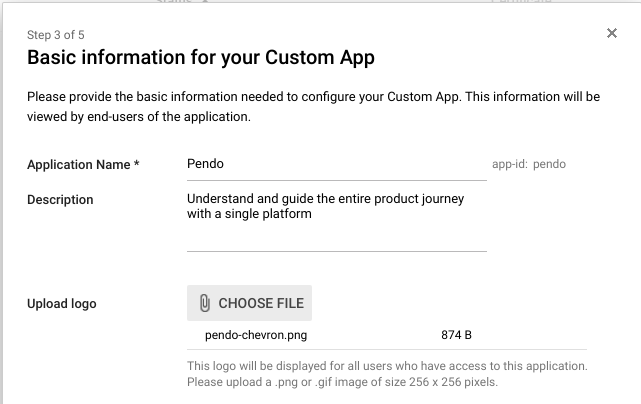 Set "Pendo" as the Application Name. Grab the logo from here and upload to Google.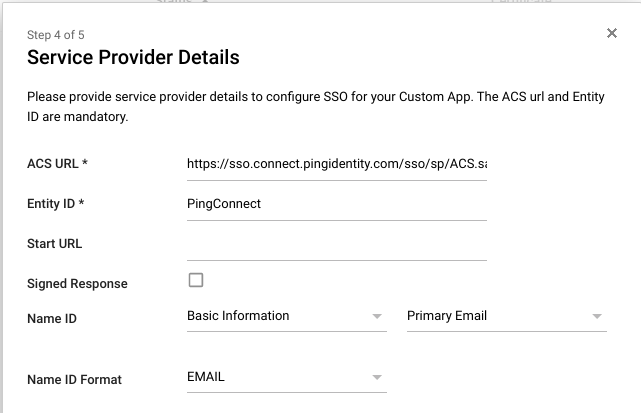 Enter the ACS URL and Entity ID that Pendo support provided into the form above.
Select EMAIL as the Name ID Format
Skip "Attribute Mapping" and select "Finish"
Switch your new SAML App "ON for everyone" or "ON for some", depending on your set up.
Notify Pendo Support that you are ready to switch on SAML Login.