Overview
Why am I seeing zero or no analytics on this page?
Low-to-no-data may be the result of a Page Rule that is too specific. To correct this issue, we need to generalize it.
How to Identify Pages With No Analytics
To best identify these pages, go through your Pages list in Pendo. You may see pages that have low-to-no data (# of views/visitors/accounts). While this scenario is not common it can happen and we recommend digging in to understand what's wrong and fixing it.
Cause: Title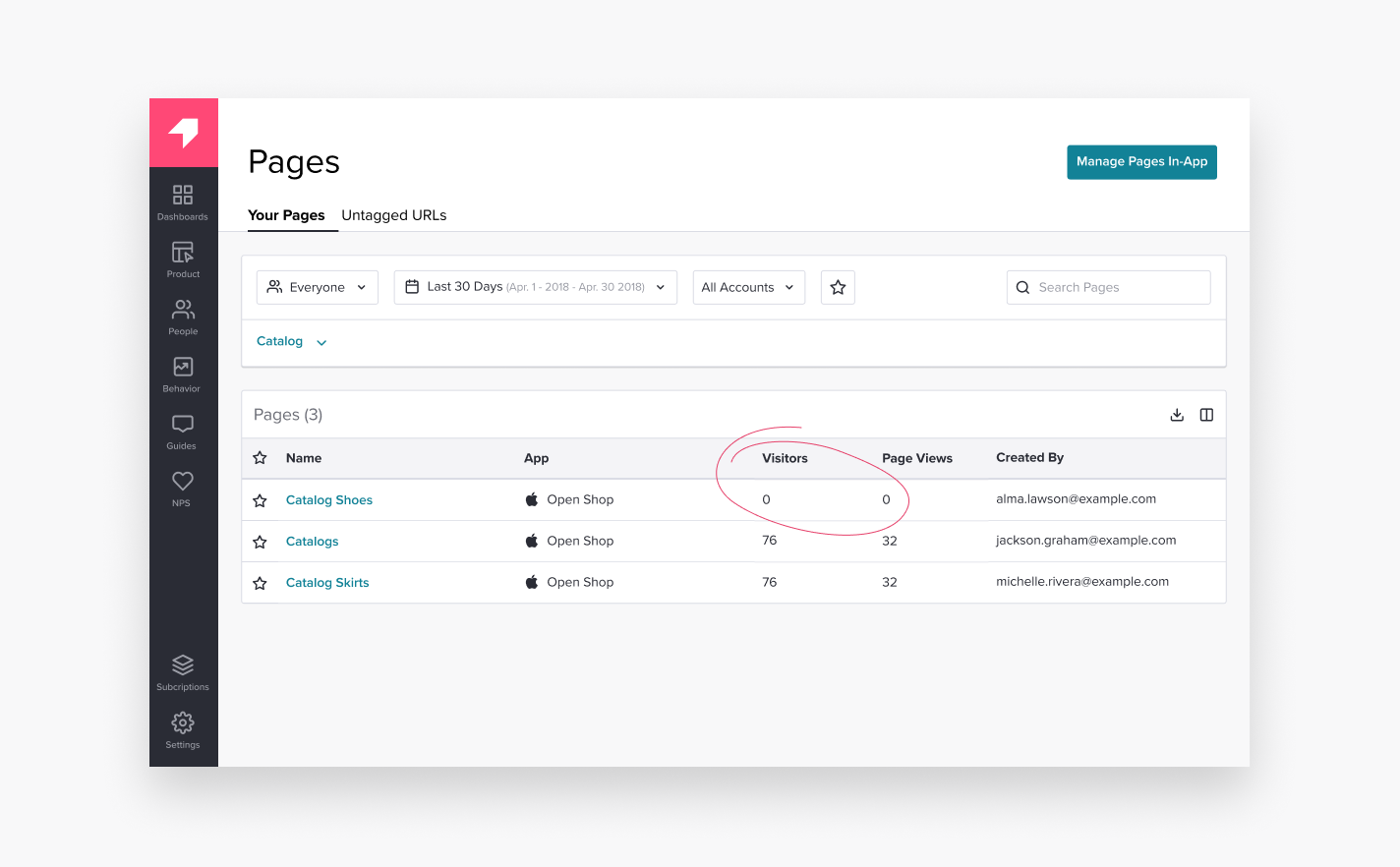 Pages with No Visitor Views
How to Fix Pages with no views
We've made it super easy to manage so let's learn how!
Select the pages with the wrong data and click on 'Manage Page'
Go to the 'Page Rules' tab
Check if the page's title is included in the rule. If so, remove the Page Title (inclusion of page title is currently available for iOS only)
Verify that the number of page views looks right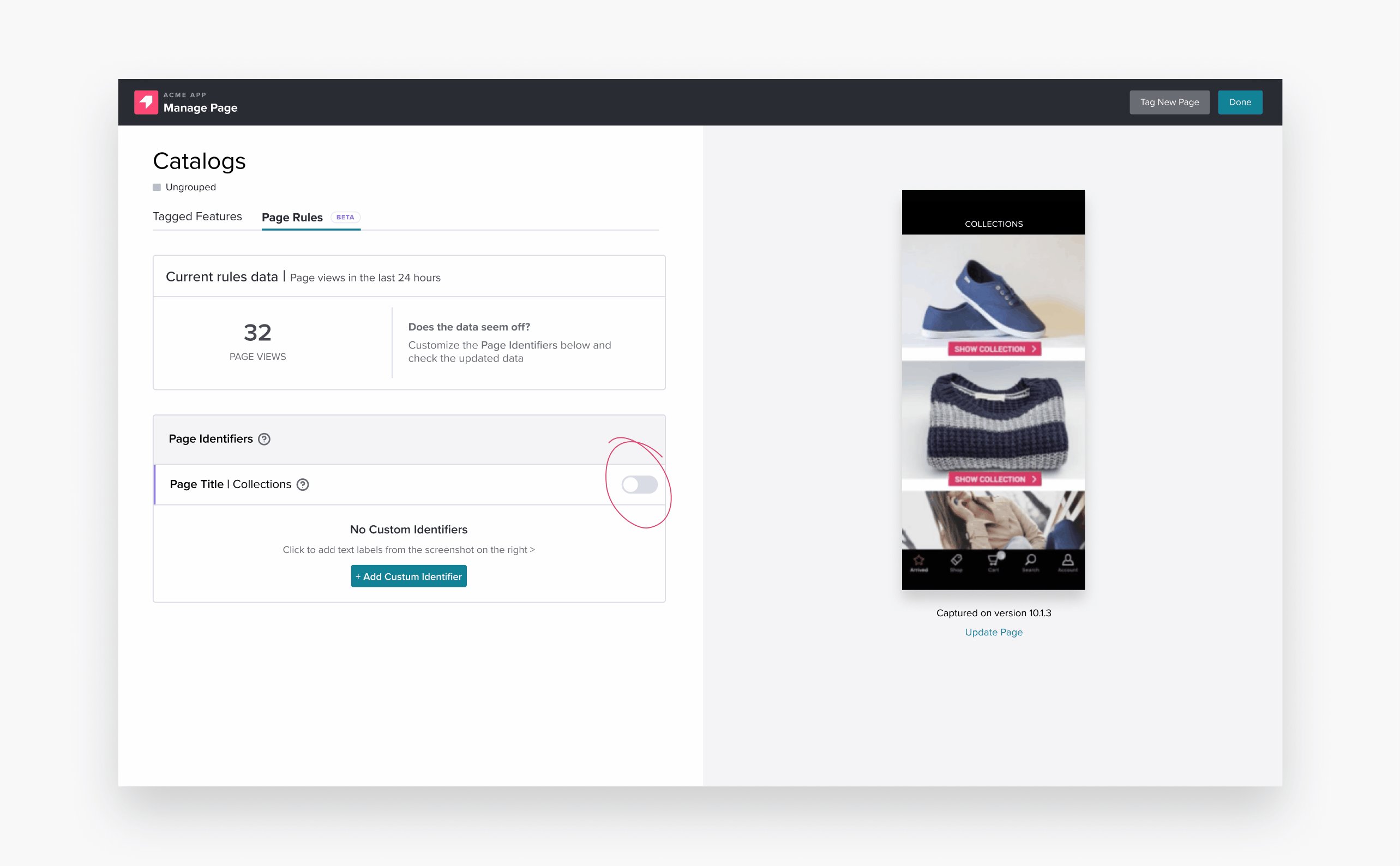 Manage the page - remove Page Title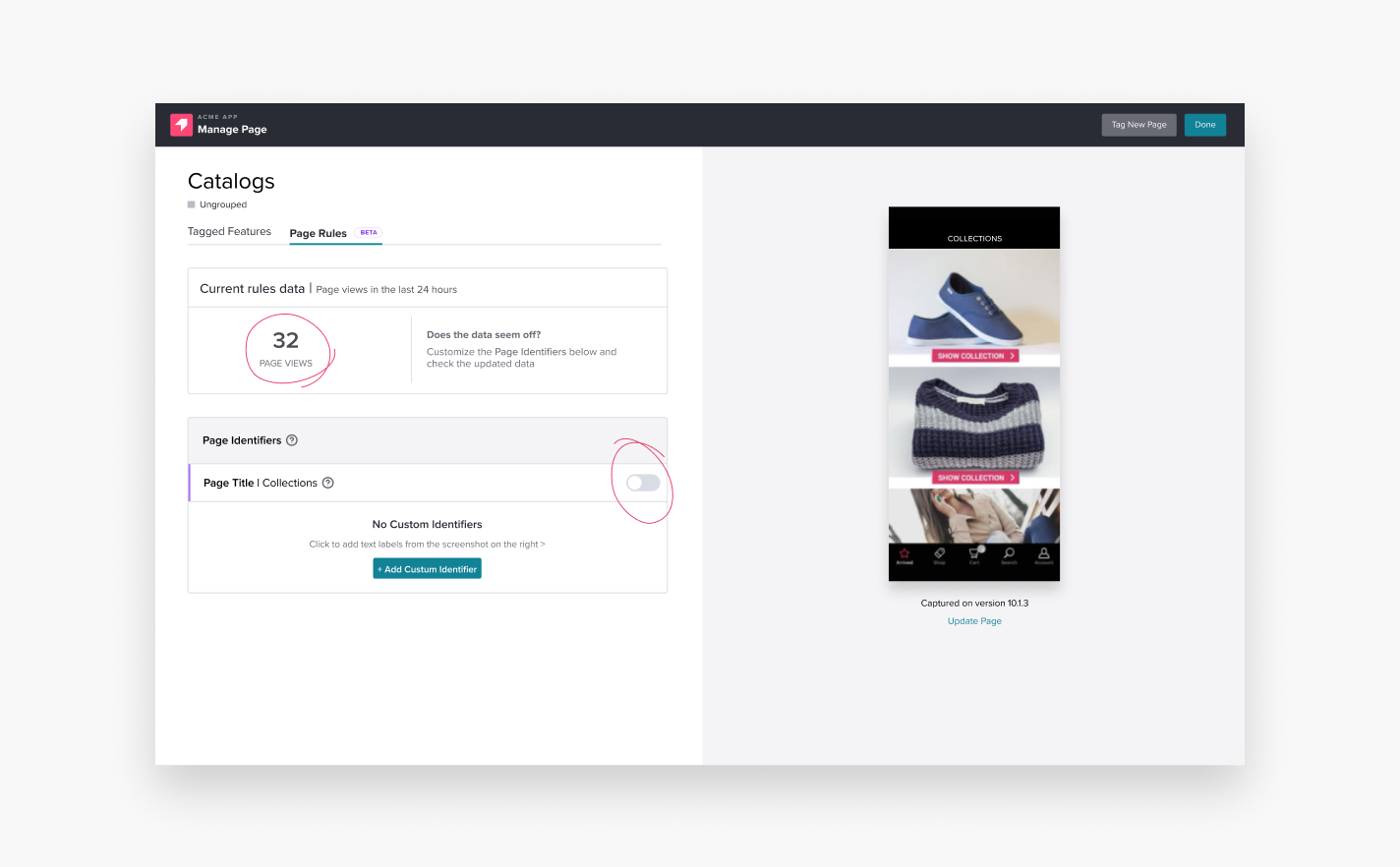 This looks more accurate!
If updating the Page Title didn't work, it may be due to a new app version release. If the page's structure changed with the new app version, Pendo won't' be able to collect the new data until you update the existing page.
Select the page with the low-to-no data and click 'Manage Page'
Click 'Update Page' (read more)
Use a device running your latest app version and tag the new version of that page
That's it! we'll now collect data for both - the previous and new versions of this page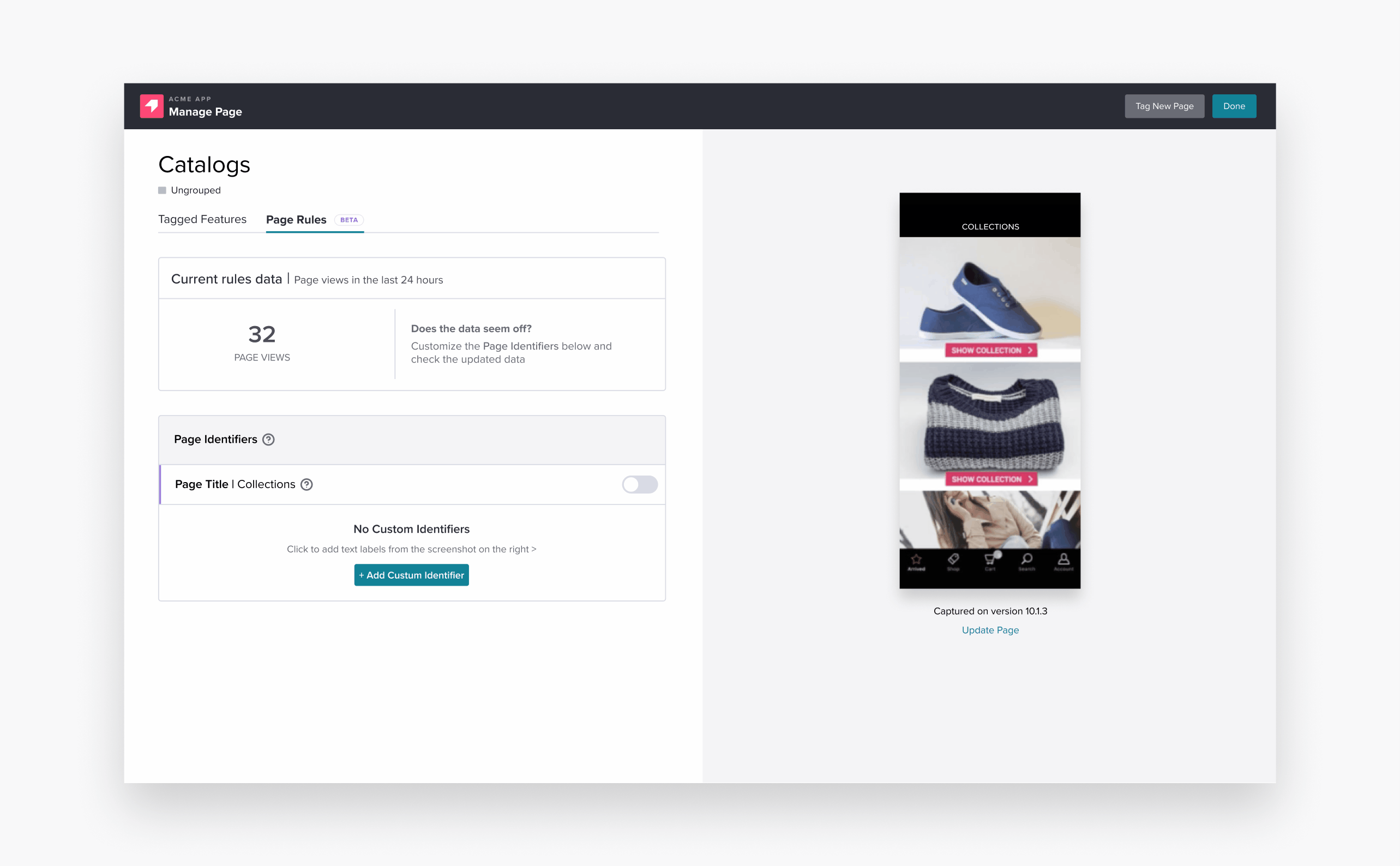 Update your page
Note: you might be required to locate the features of this page as well.
If that didn't work, we're always here to help! Contact our support team to take a look.