This article provides guidance for when you are unable to log in to your Pendo account or encounter a user error logging in.
Environment: app.pendo.io (US), app.eu.pendo.io (EU), app.us1.pendo.io (US1), app.jpn.pendo.io (JA)
422 invalid invitation key
You receive an email invite when you become a Pendo customer. You have 72 hours to follow this invite before it becomes invalid.
If you don't open the invite within the 72-hour expiration period, you might get an error stating that the invitation key is invalid. If you receive this error, ask your company's Pendo admin to send a new invitation. Ensure that you open the new invite within the 72-hour timeframe. Only admins on the account can re-send new invites.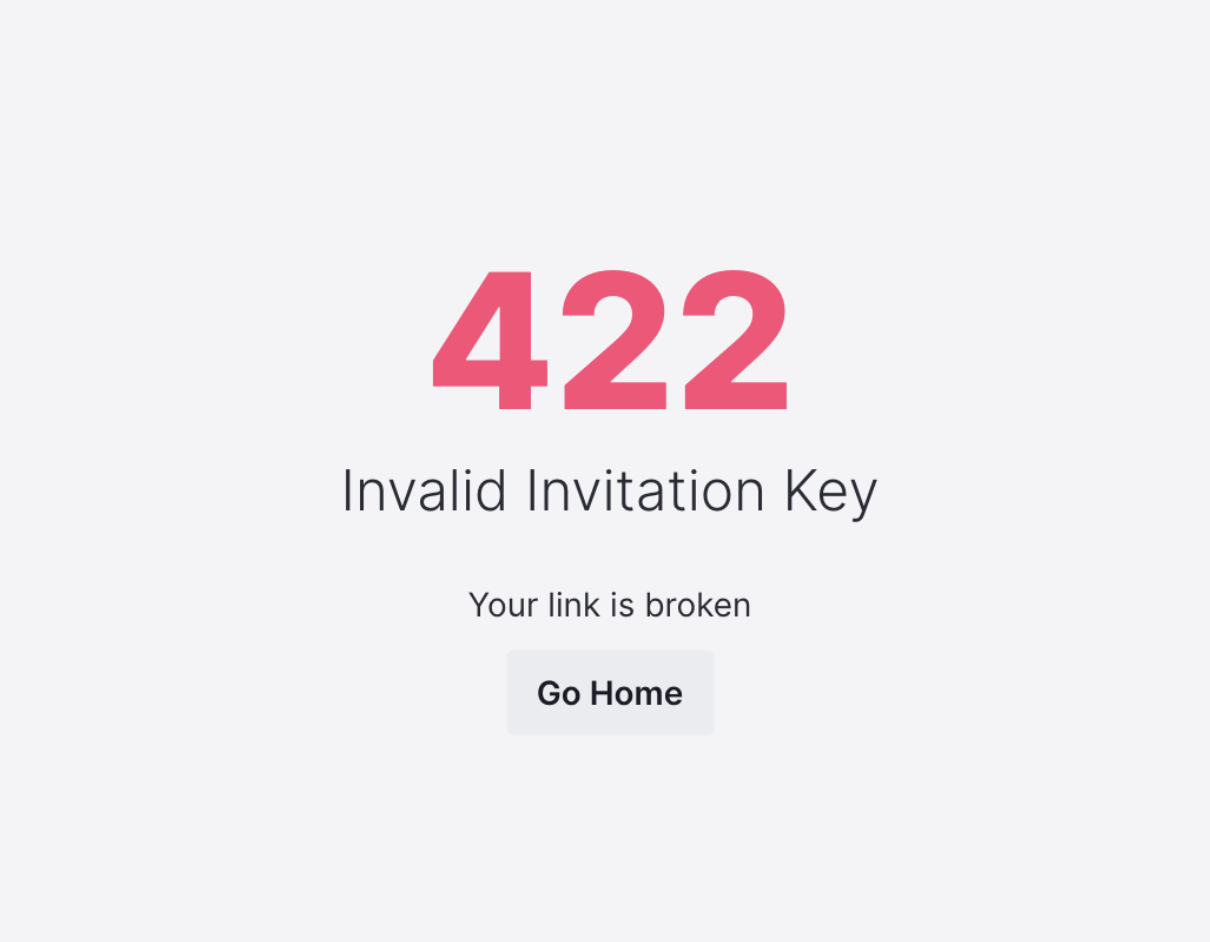 Additionally, verify that you are inviting the correct email address by checking the spelling.
"Unauthorized" error when using Idp-initiated login
A user must be added to the Idp list first before getting added to the Pendo user list. Verify that your subscription admin invited you to the correct subscription and that you've accepted the invitation. The email address used in the assertion for the user name must match what is defined in Pendo with the SAML SSO administrator at your organization.
Another possibility is that the domain that the user is attempting to sign in to isn't associated with a SAML provider and the subscription requires SAML.
Check your browser settings
Ad blockers are plug-in extensions that you can add to browsers to prevent advertisements, such as pop-up guides, from displaying on websites. They can also ruin login workflows across applications. You can turn off ad blockers in your browser to ensure logins work and ensure Pendo guides display.
Resetting your password
You can also verify the spelling of your email address and ensure that you are inviting to the correct subscription. You can also reset your After verifying the spelling of the email address you are attempting to log in with, and try to reset your password that you are in additionally, verify that you are inviting the correct email address by checking the spelling.