Environment: Resource Center > Feedback Module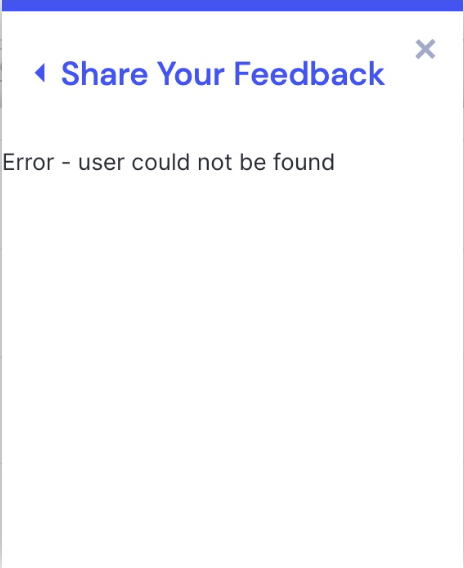 Typically, the error "User Not Found" displays in the Resource Center when either:
The Visitor is anonymous, which isn't supported by Feedback.
The Visitor isn't associated with an Account in the Pendo Snippet.
To verify what Pendo is tracking for your Account, try the following:
Open up your application in a new browser tab.
Open the Browser Developer Console.
Typependo.validateInstall()into the console and select Enter.
View the information returned on the Visitor's identifiable metadata.