Visitors and teams love the "What's Coming?" list in Pendo Feedback because they can quickly see what you're working on now, and where you're taking your products in the future.

Product teams love this list because they can keep their stakeholders and Visitors aligned without committing to specific deadlines. Visitors love seeing what you have coming up; it's a great way to easily add transparency to your product development process.
The "What's Coming" report is a pre-populated list of requests labelled as "Planned" or "Building" and offers a hands-free alternative to the graphical roadmap.
The Visitor view of the "What's Coming?" report.
You can change the visibility of this report, allowing or restricting access to the public, by clicking on "Change" at the top: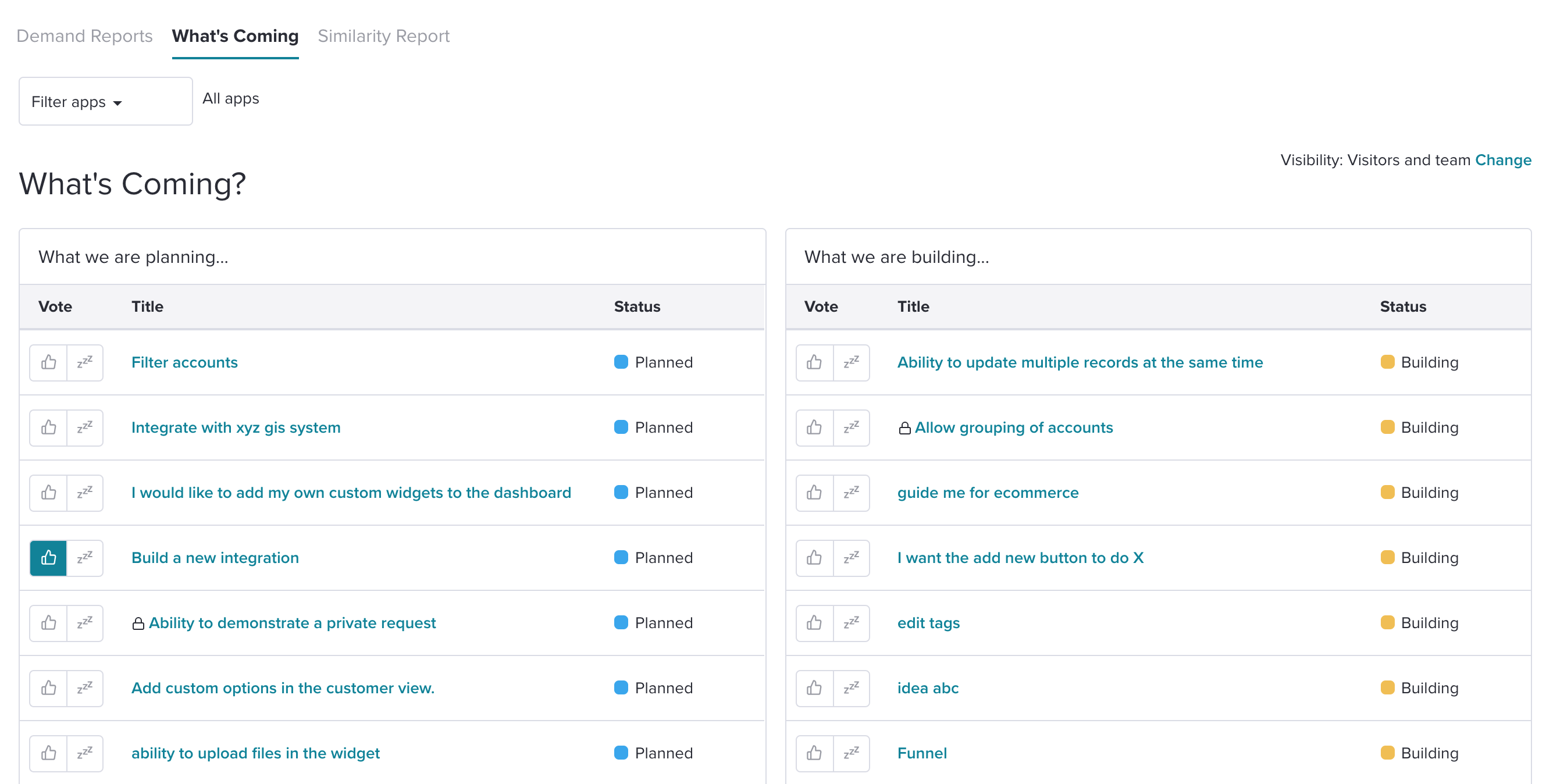 You can also change this in "Product Settings" at the bottom of the left hand navigation. This will take you to the settings page where you can choose the visibility: