The CEO Dashboard shows you key insights and metrics for your Feedback account, allowing you to easily view the ROI and the impact it's having on your organization.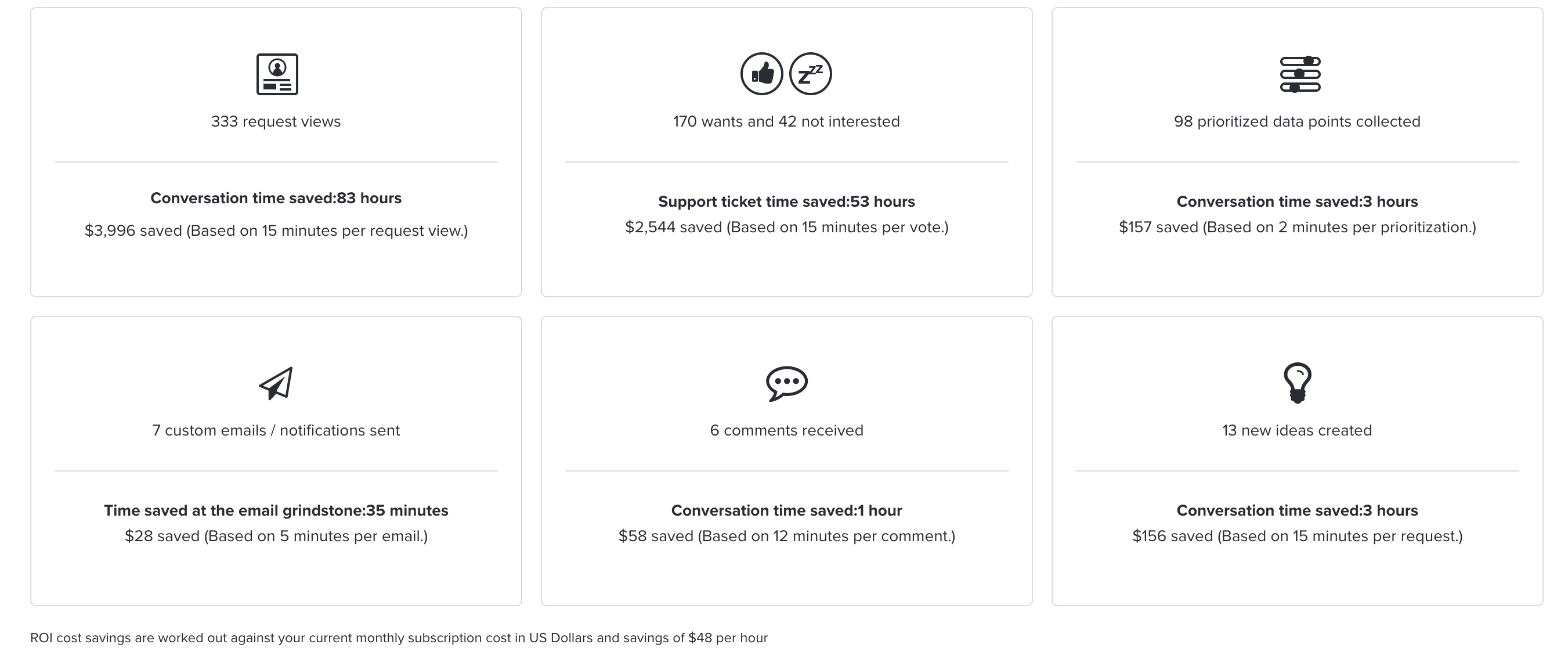 By default, the metrics are calculated for the last 30 days, but you can also choose to include more historic data, or a custom date range using the drop-down menu at the top.

You can also switch between metrics for your Visitors (including prospects) and your internal team, using the tabs along the top.

Accessing the CEO Dashboard
You can find the dashboard by clicking "Metrics" on the left-hand navigation, and then choosing "CEO Dashboard" from the top.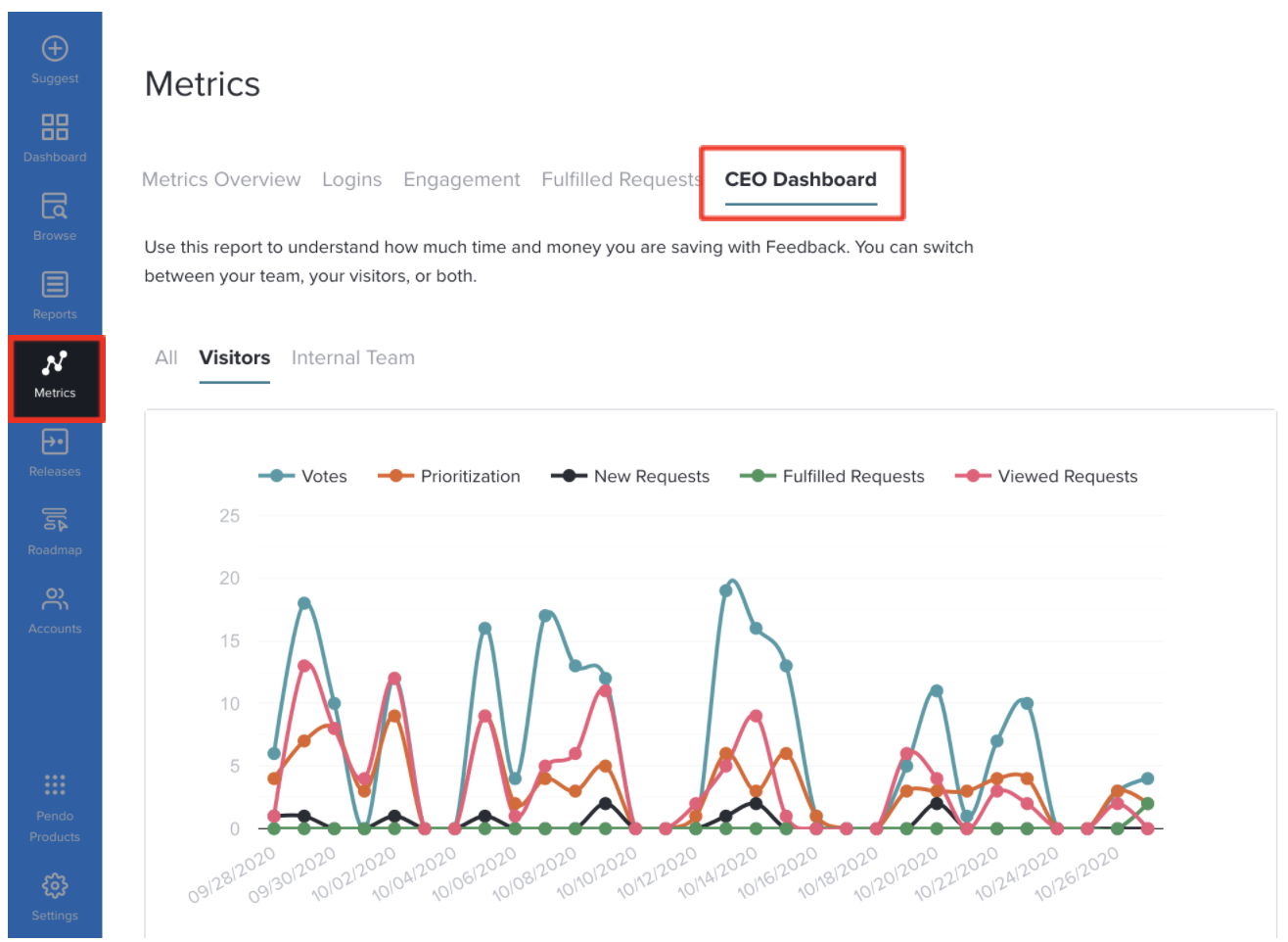 Metrics
The following metrics are included on the CEO Dashboard...
The Graph:
The graph shows a range of metrics. These are "Votes", "Prioritizations", "New Requests", "Fulfilled Requests", and "Viewed Requests":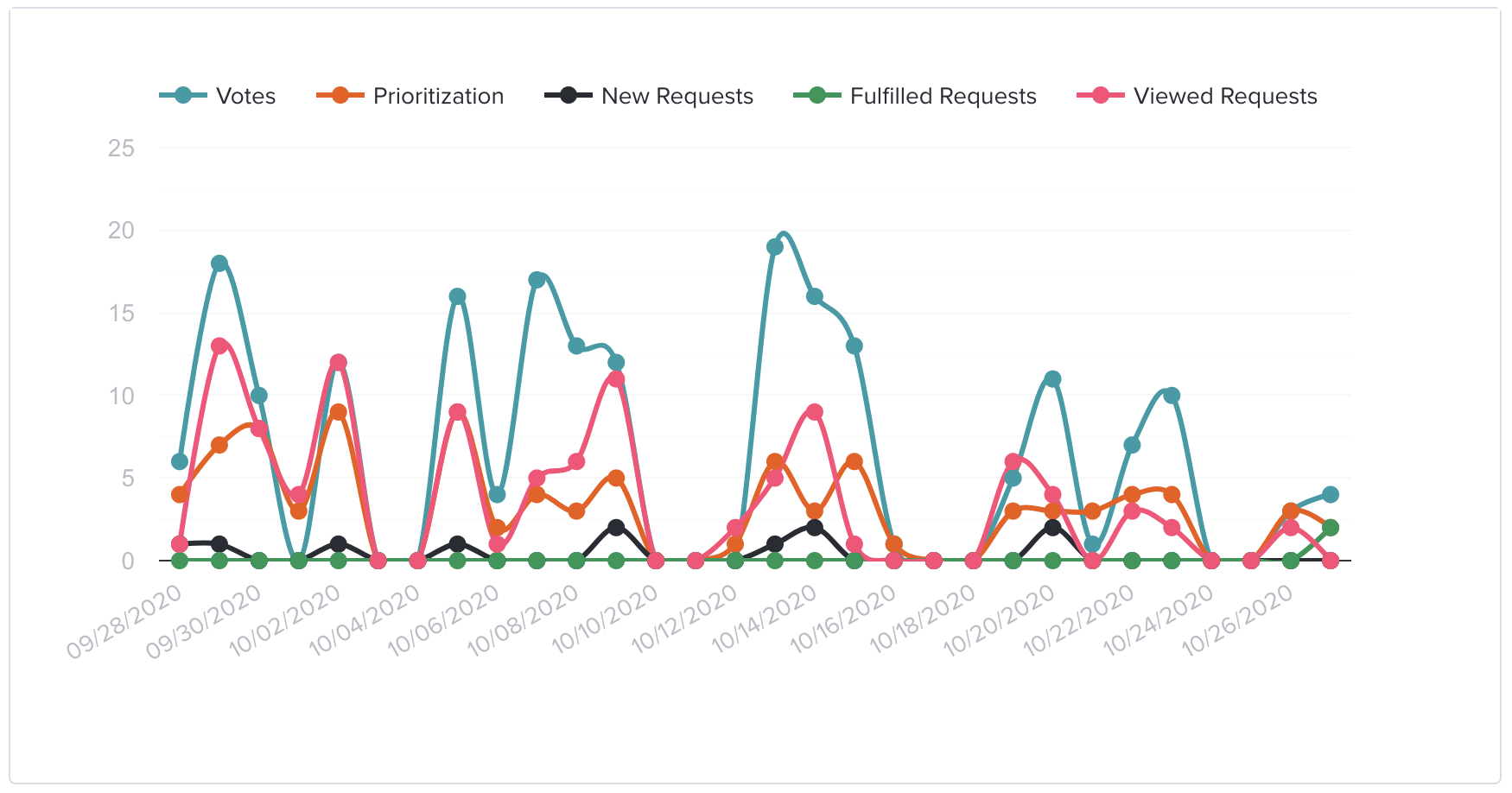 You can click any of these metrics to add or remove them from the graph:
Money Saved:
This is the total amount of money you've saved as a result of using Feedback. This is calculated based on time savings, and assuming that time is costing you $48 per hour.
ROI Percentage:
Your overall return on investment from Feedback. This is calculated as (Money Saved / Feedback Cost) x 100.
Request Views:
How many views your requests have had in the selected time period: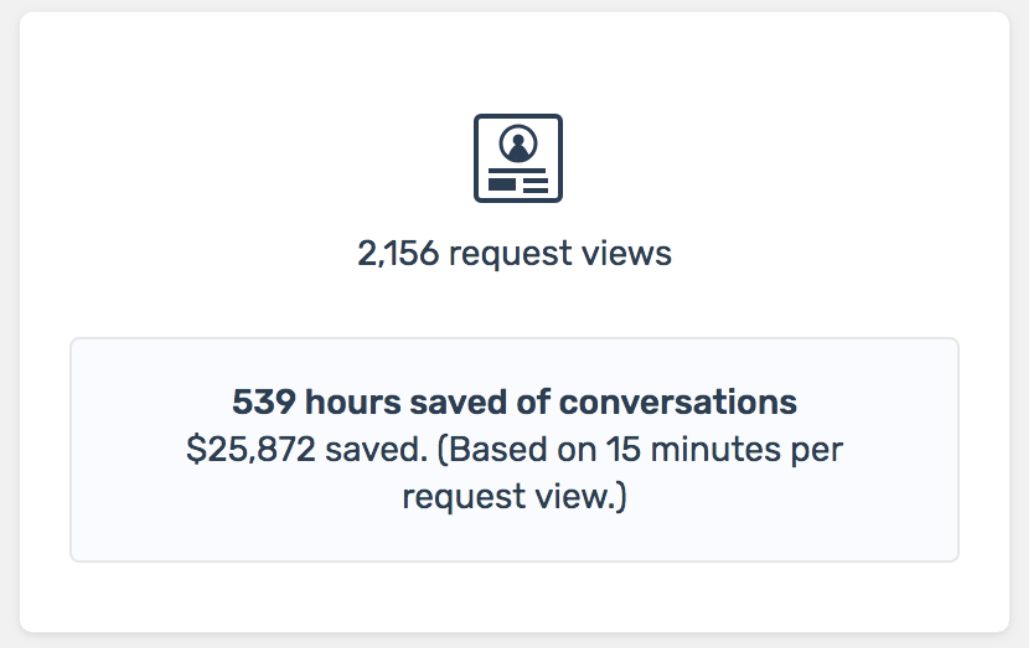 Wants and Not Interested:
How many votes (either "I Want This" or "Not Interested") you have received on requests.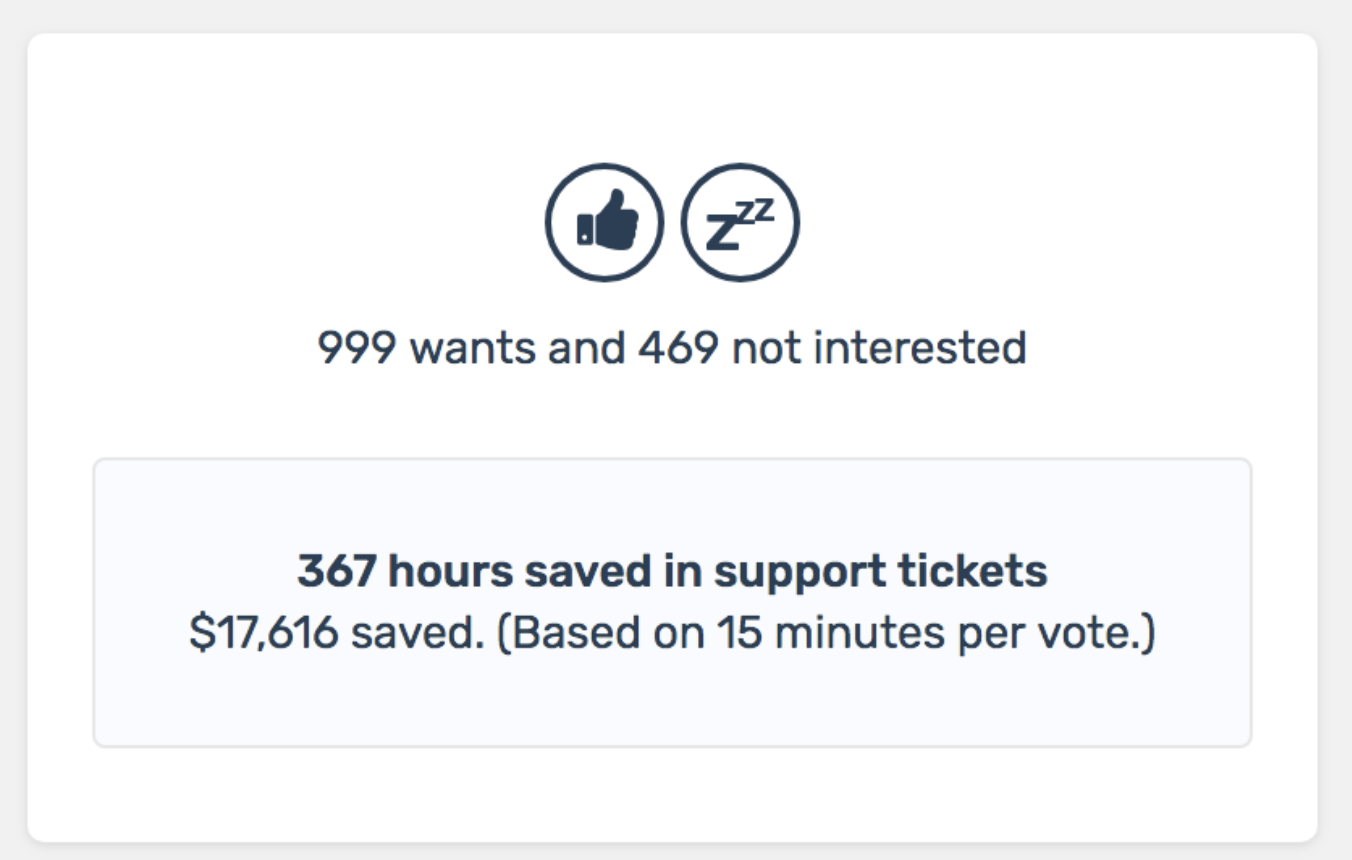 Prioritized Data Points:
How many times users have prioritized a request.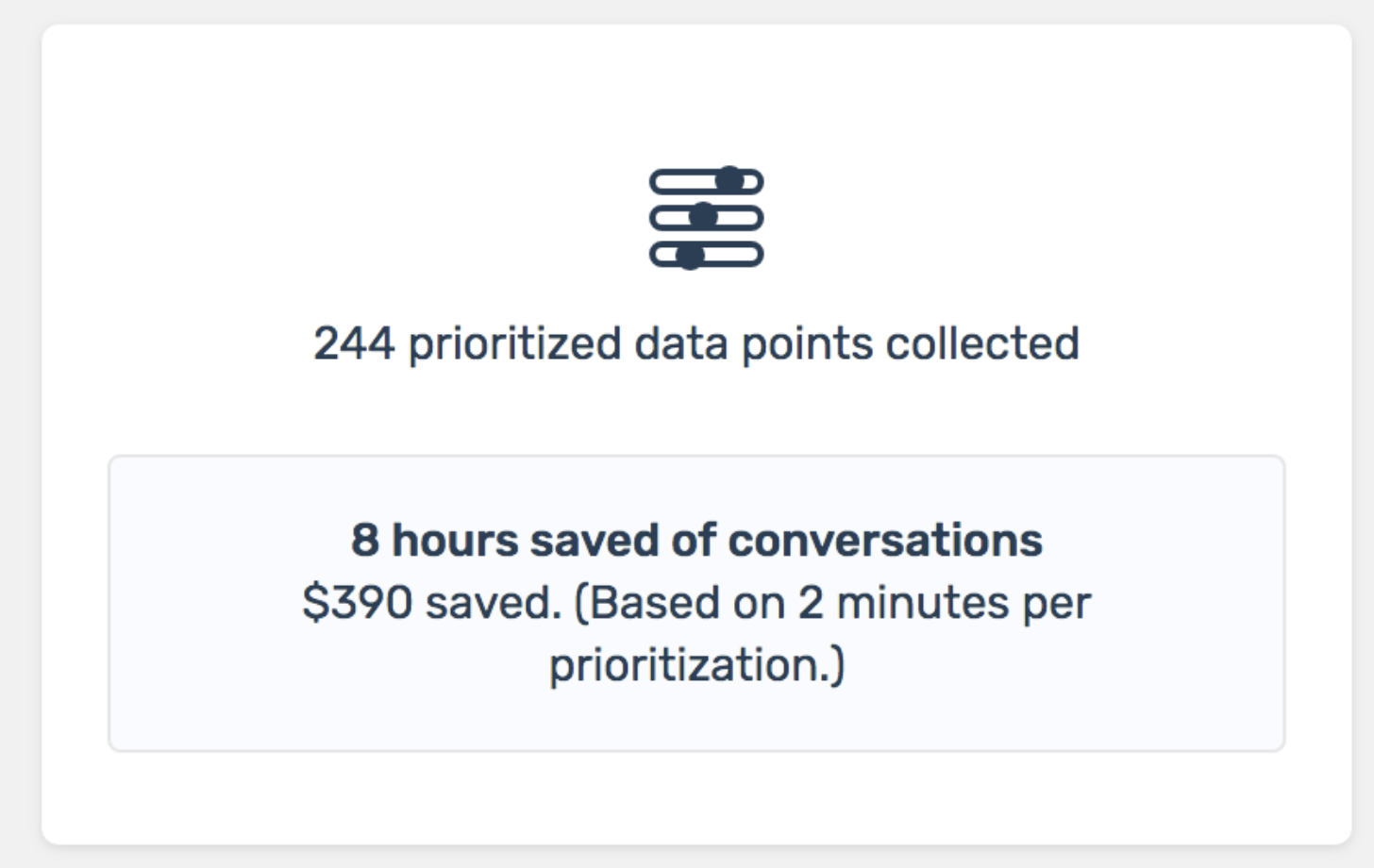 Emails / Notifications Sent:
The number of emails or notifications sent from Feedback. It doesn't include engagement emails or emails regarding forgotten passwords, login details, etc.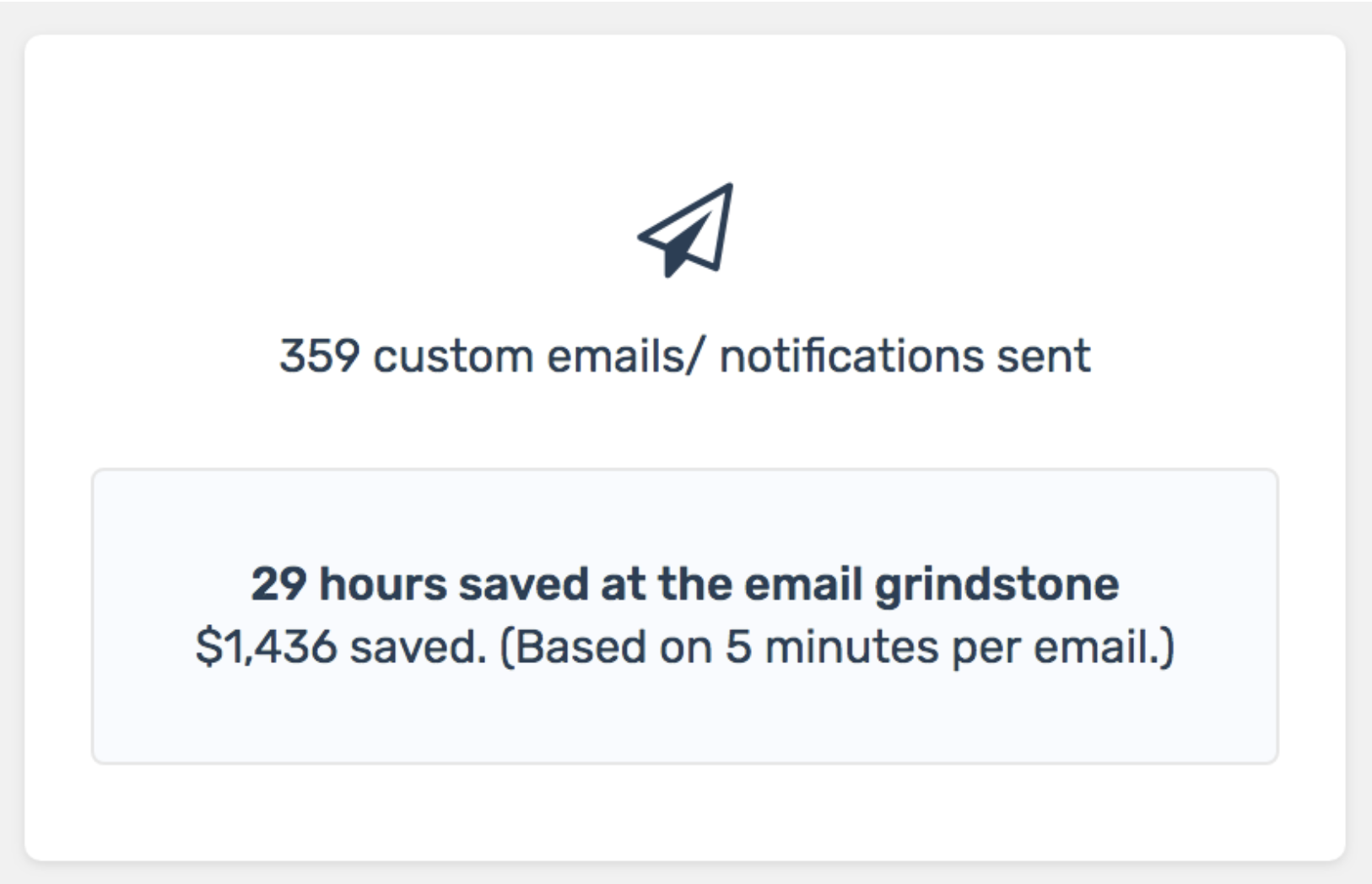 Comments Received:
How many comments have been posted on requests.
Ideas Created:
How many requests have been submitted.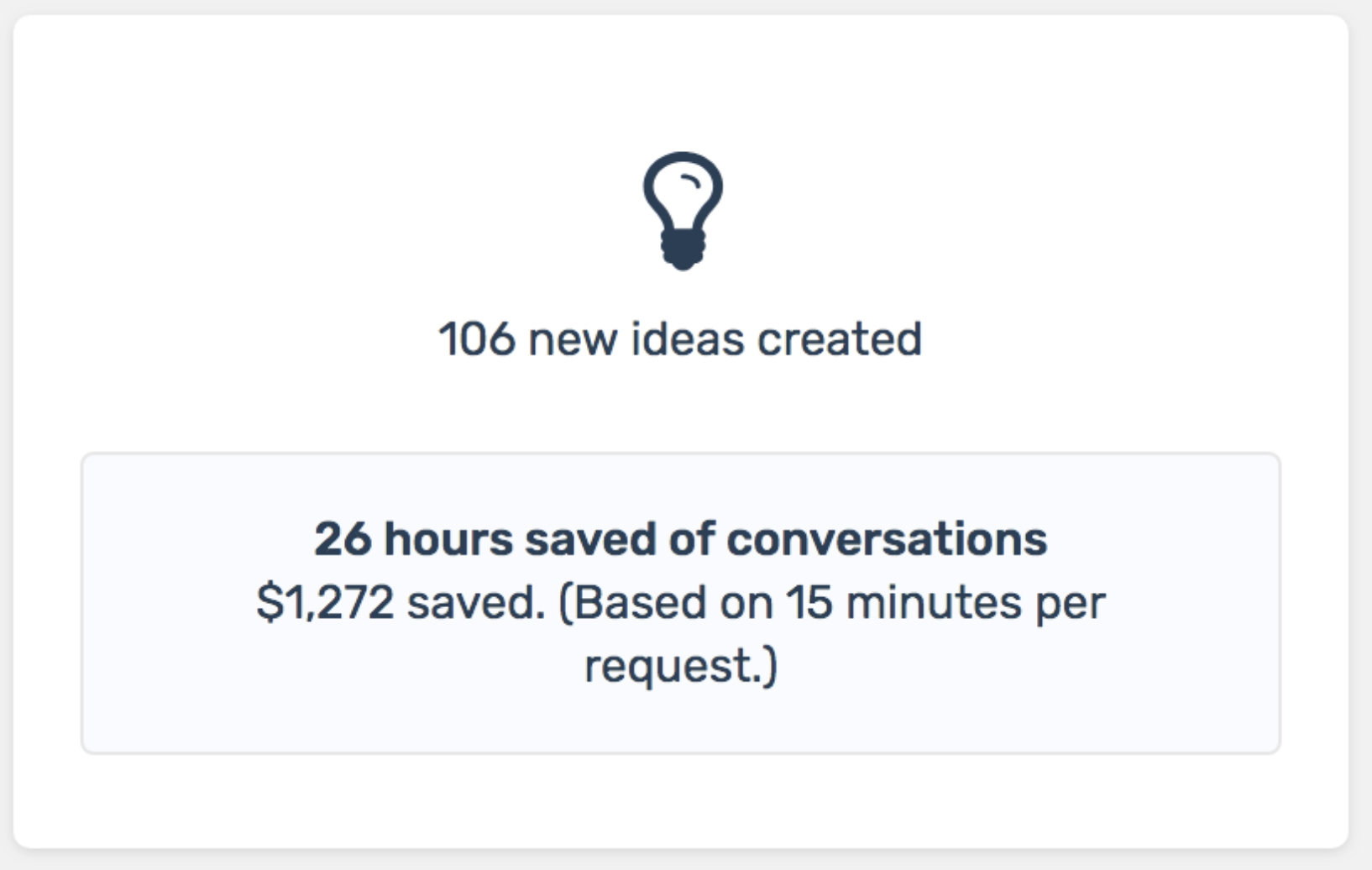 How we calculate time
Each metric is allocated a period of time. This is set by us based on the data we have.
For example, every request you receive will save you 15 minutes based on our calculations.
You can see the amount of time allocated for each metric.
For each metric, we then use the time saved to calculate the cost savings, at a rate of $48 per hour.
The cost savings for all of the metrics are then totalled to calculate the value for overall ROI.