Segments are used throughout Pendo to filter users for analytics and to target guides. If a visitor meets all rules of a segment, they're included in the segment whether it's applied to filter data or used for targeting a guide. This article reviews how to manage segments on the Segments page. If you're interested in learning more about segment rules, see Segments.
Segments list
Access the Segments page by selecting the People icon in the left-side navigation and selecting the Segments option. This takes you to a list of segments, which consists of segments that were created by you and any Segment created by anyone else with the visibility set to Everyone.
In the list of segments, each row shows you:
The segment name

When it was last updated

Who it was created by

A snapshot of segment rules
If you want to filter the list of segments to ones that were created by yourself, select the dropdown under the Segments header and choose Created by me.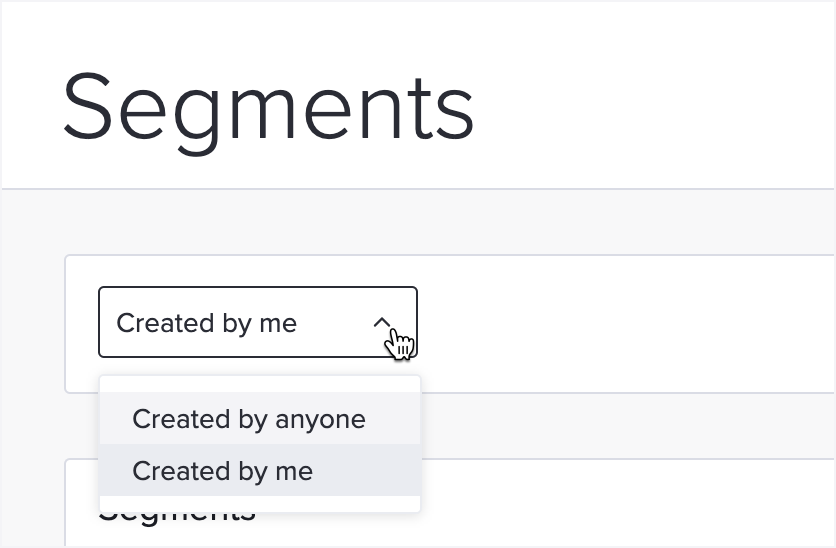 Segment right panel
Select the name of one of the segments in the segment list to open the right-side panel.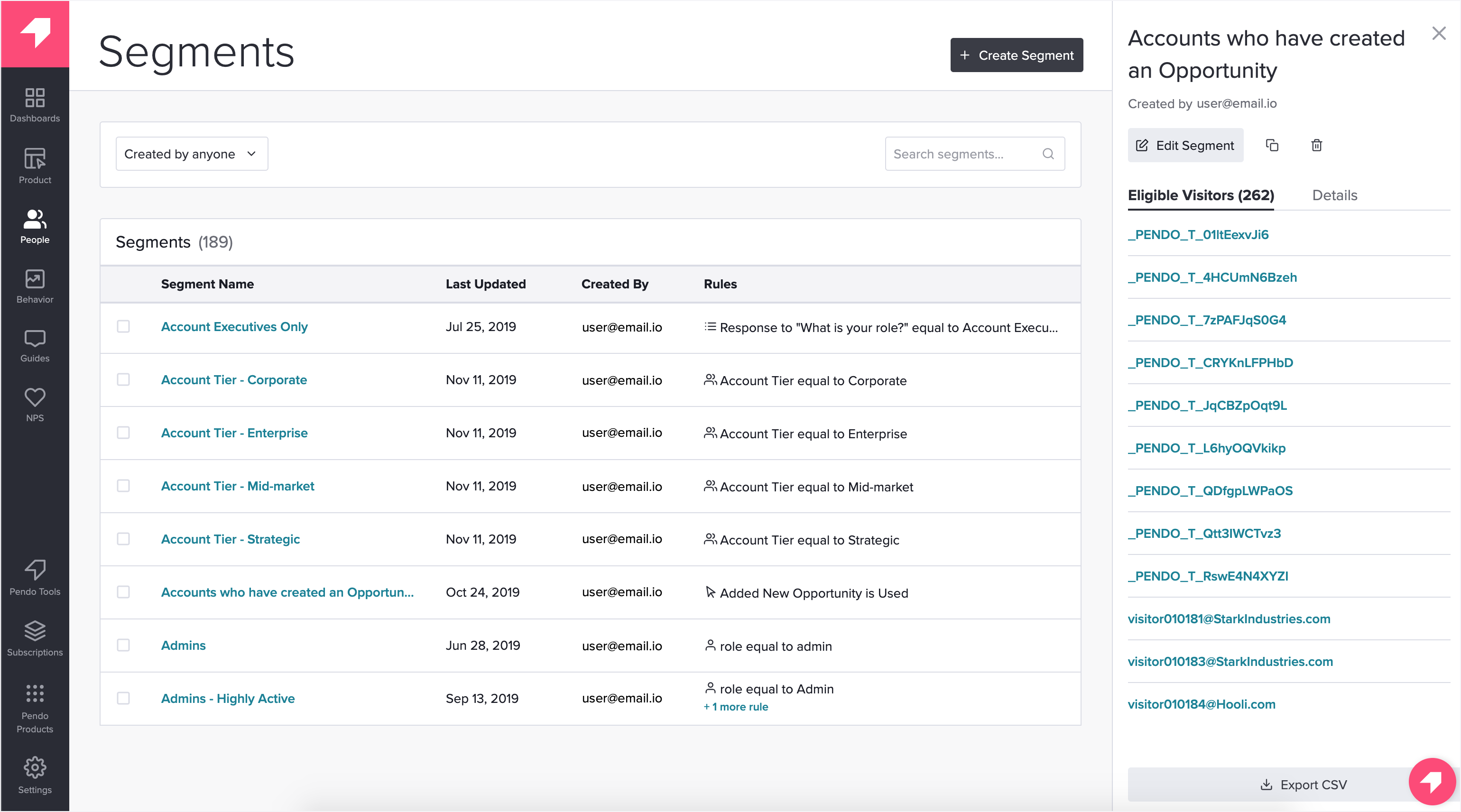 The right-side panel includes three buttons under the segment name:
Edit. Edit the rules of the segment you're currently viewing.
Clone. Make a copy of the segment you're currently viewing
Delete - Delete the segment entirely
The panel also consists of two tabs:
Eligible Visitors. T

otal number of visitors that are a part of the segment as well their visitor IDs.

This list displays up to 250 visitors. To see all eligible visitors, export your list.
Details.

All the segment rules. Details include any additional dependencies on the particular segment, such as reports or guides.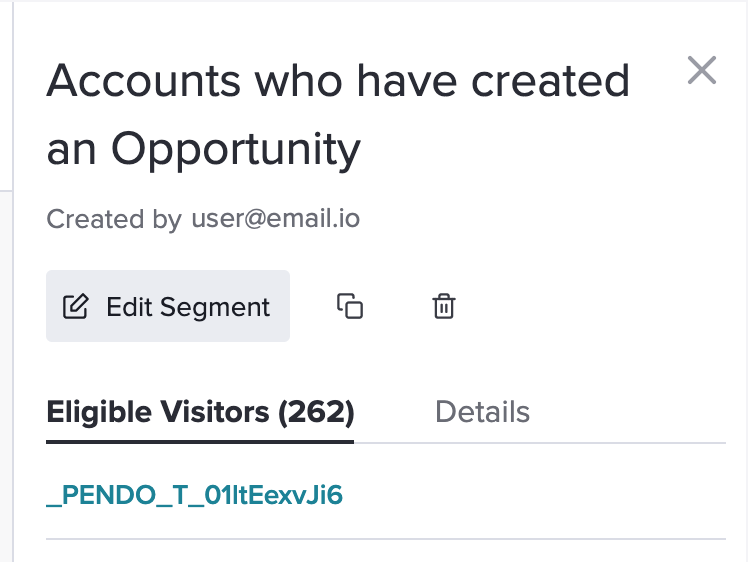 Segment export
Select the Export button at the bottom of Eligible Visitors list to add additional metadata before you download it. This download includes visitors that aren't displayed in your list.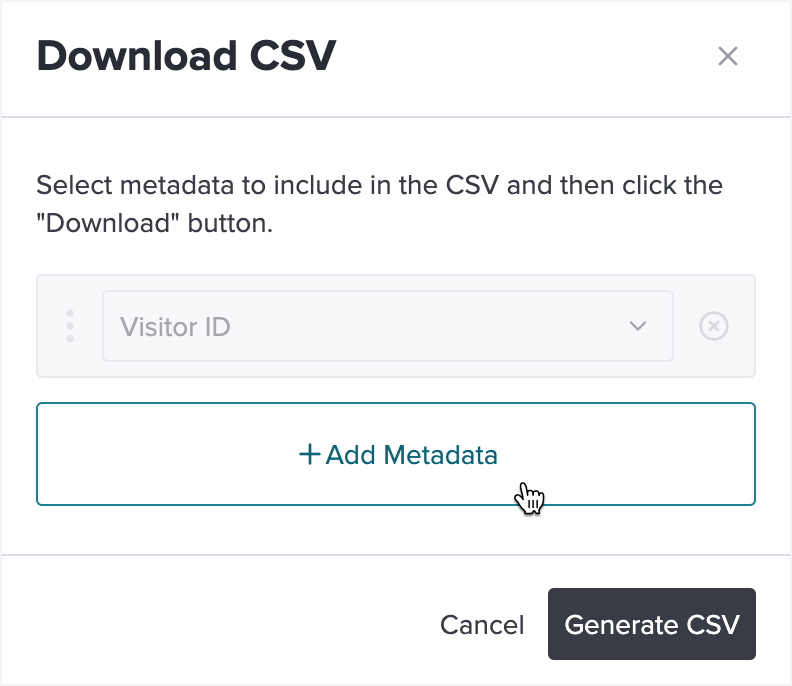 Search segments
Use the search bar to help you find your desired segment. Your list filters to show you matches while you type.

Delete segments
To delete segments, select the checkbox next to segment name and then select Delete.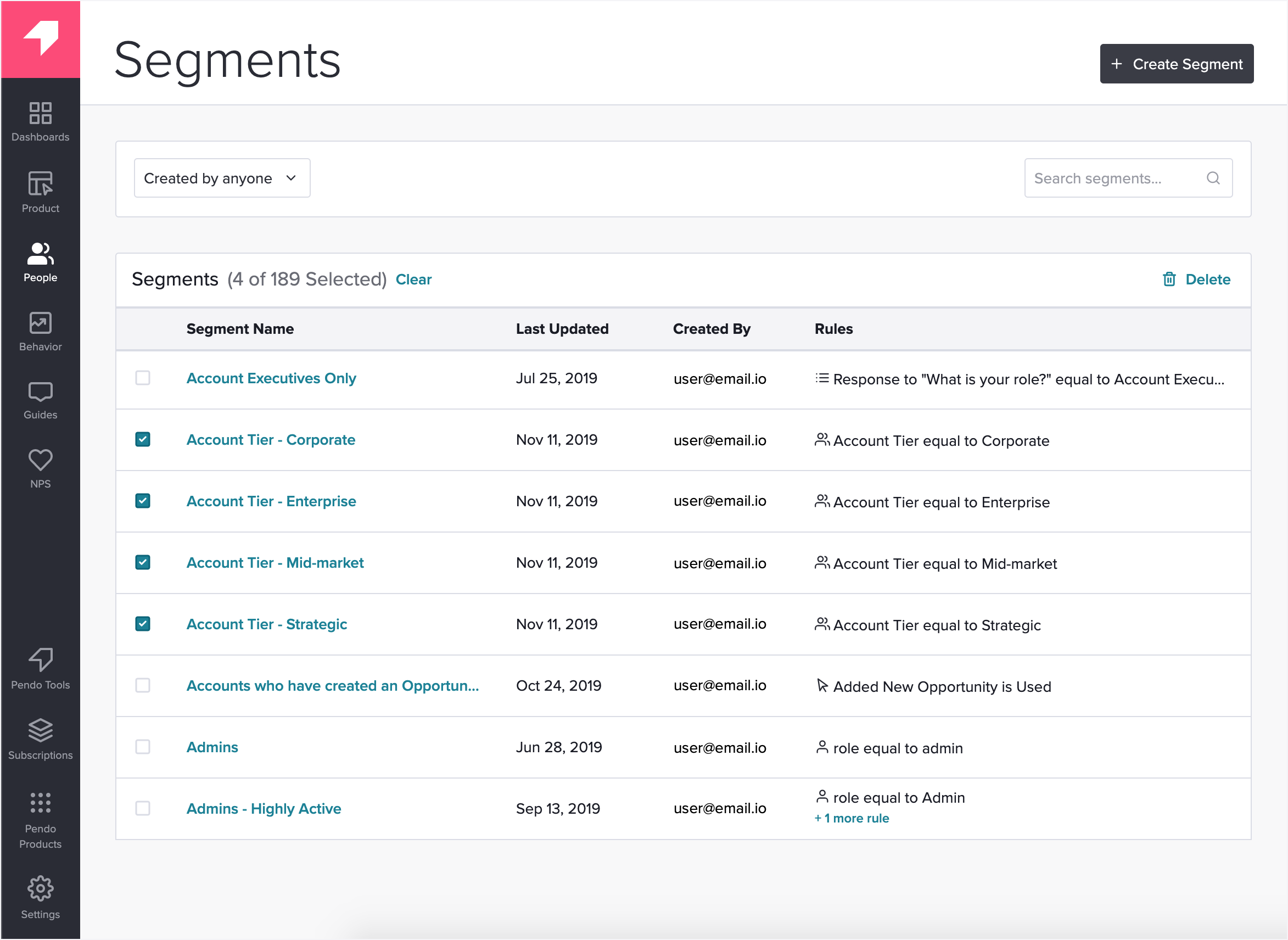 This prompts a confirmation modal and a list of dependencies (if the segment was used in a report or guides). Select Delete Selected Segments.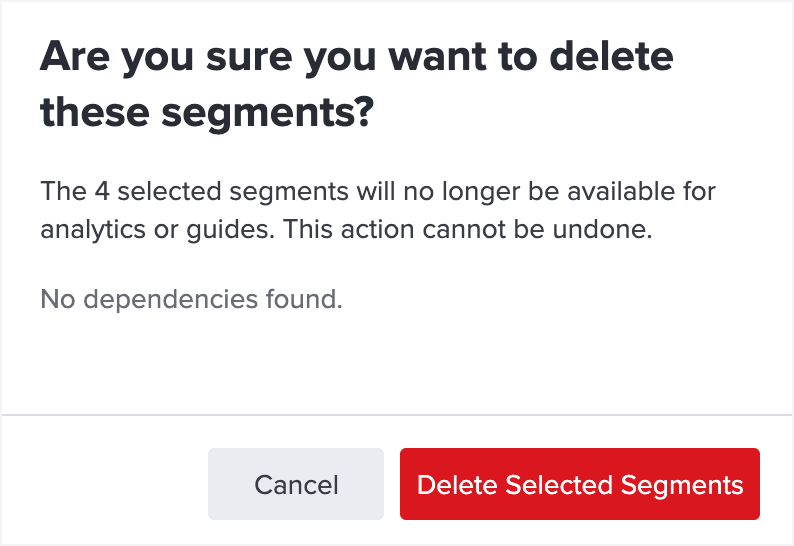 Create a new segment
Select + Create New Segment in the top right of the page. This opens the segments builder. Add your rules and then select Create Segment in the bottom right of the page.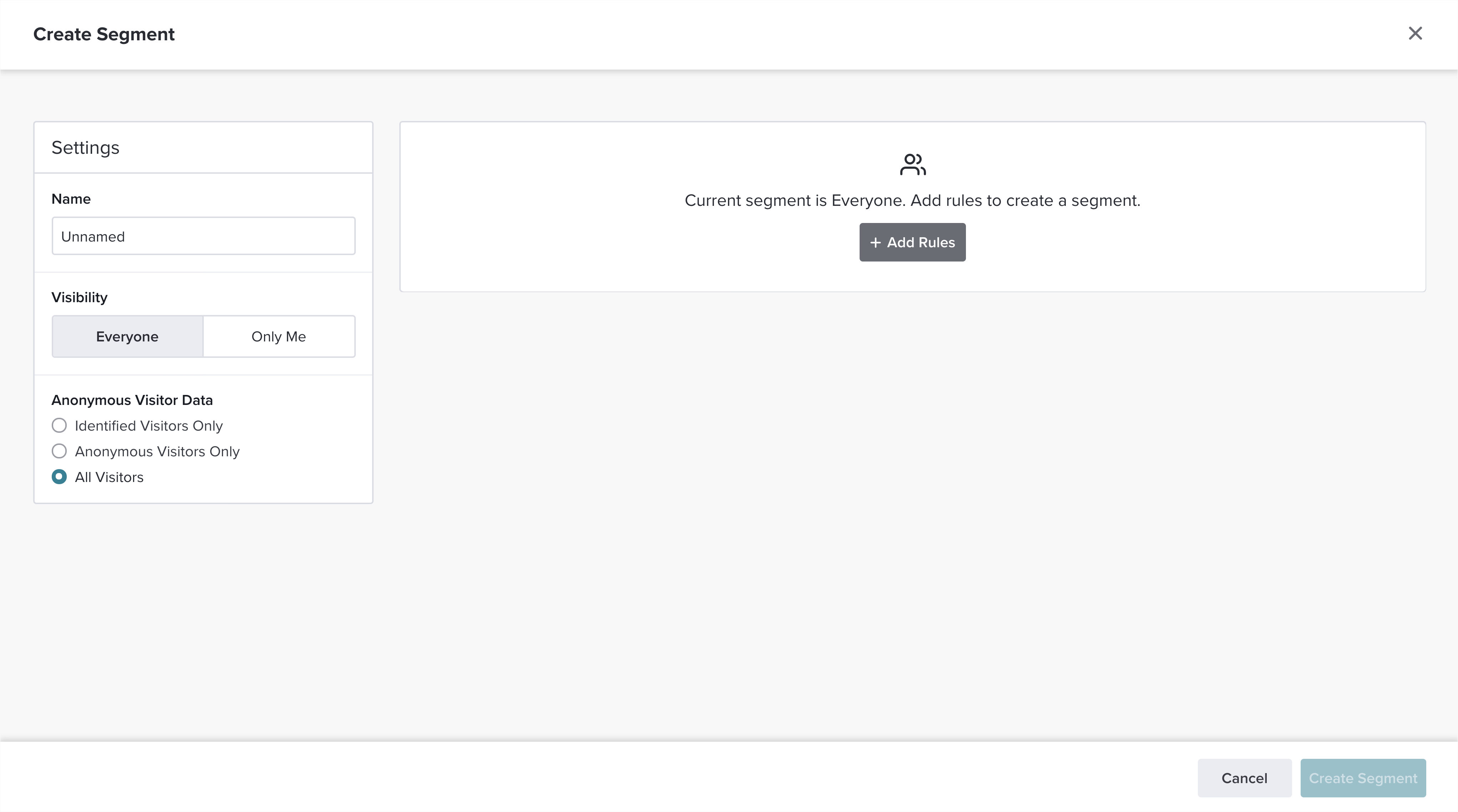 Some rules can't be used for guide targeting. For more information, see Segment Rules in the Segments article.
Visit the Pendo Academy to see a video about segments for guide targeting.