If you use Pendo for product analytics, you can create segments in Pendo Analytics from visitors that voted on a request in Pendo Feedback. This allows you to monitor request voter adoption and engagement statistics. You can then combine insights into what requests visitors are interested in with how they're actually interacting with the product.
Limitations
Segmentation by Feedback data is only available for Pendo Analytics. We don't currently offer the ability to show request voters an in-app guide.
Only visitors that are synced with Pendo Analytics appear in the segment you create. This means that internal uses aren't included in the segment.
Visitors can also only appear in an Analytics segment if they were created by the Pendo install script (commonly referred to as "the snippet"). Visitors that were created through the Salesforce integration, the Feedback UI, or the Feedback API aren't included.
How it works
In Pendo Analytics, you can use the Feedback Requests as the data source for defining a segment rule. The rule allows you to select specific Feedback requests and to create a segment that contains the visitors who upvoted that request.
Multiple rules with the Feedback Requests data source can be added to a segment using AND/OR logic. You can also use a combination of other rule types.
Create a segment
For more information on creating segments, see the Segments article.
You create a segment from Pendo Engage. If you're in Pendo Feedback, you can access Pendo Engage from the bottom of the left-side menu. Open Pendo Products and choose Insights and Guidance.
1. In Pendo Insights and Guidance (Engage), navigate to People > Segments.
2. Choose + Create Segment in the top-right of the page.
3. Create a name for your segment.
4. Select + Add Rules.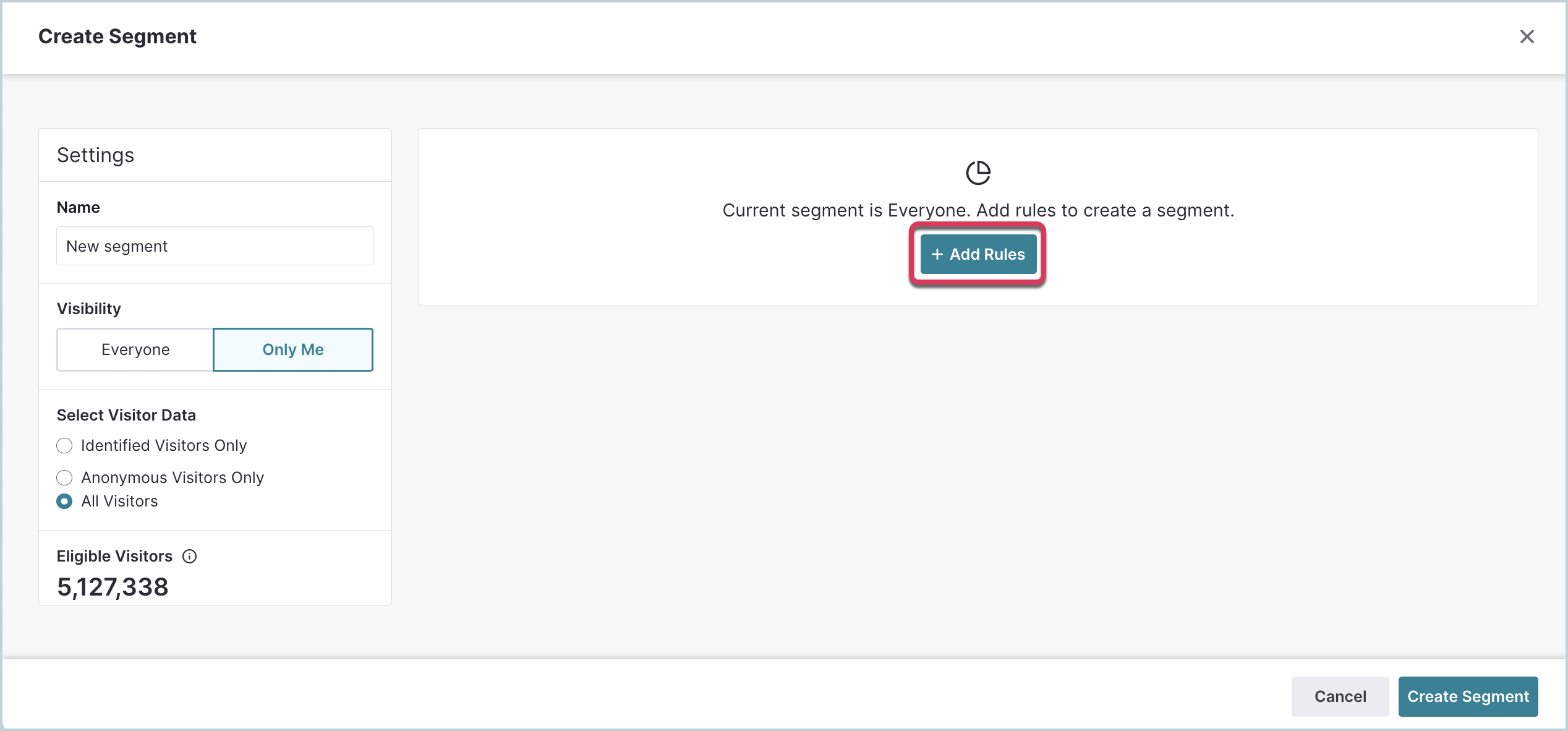 5. From the dropdown menu, select Feedback Requests as the data source for the rule.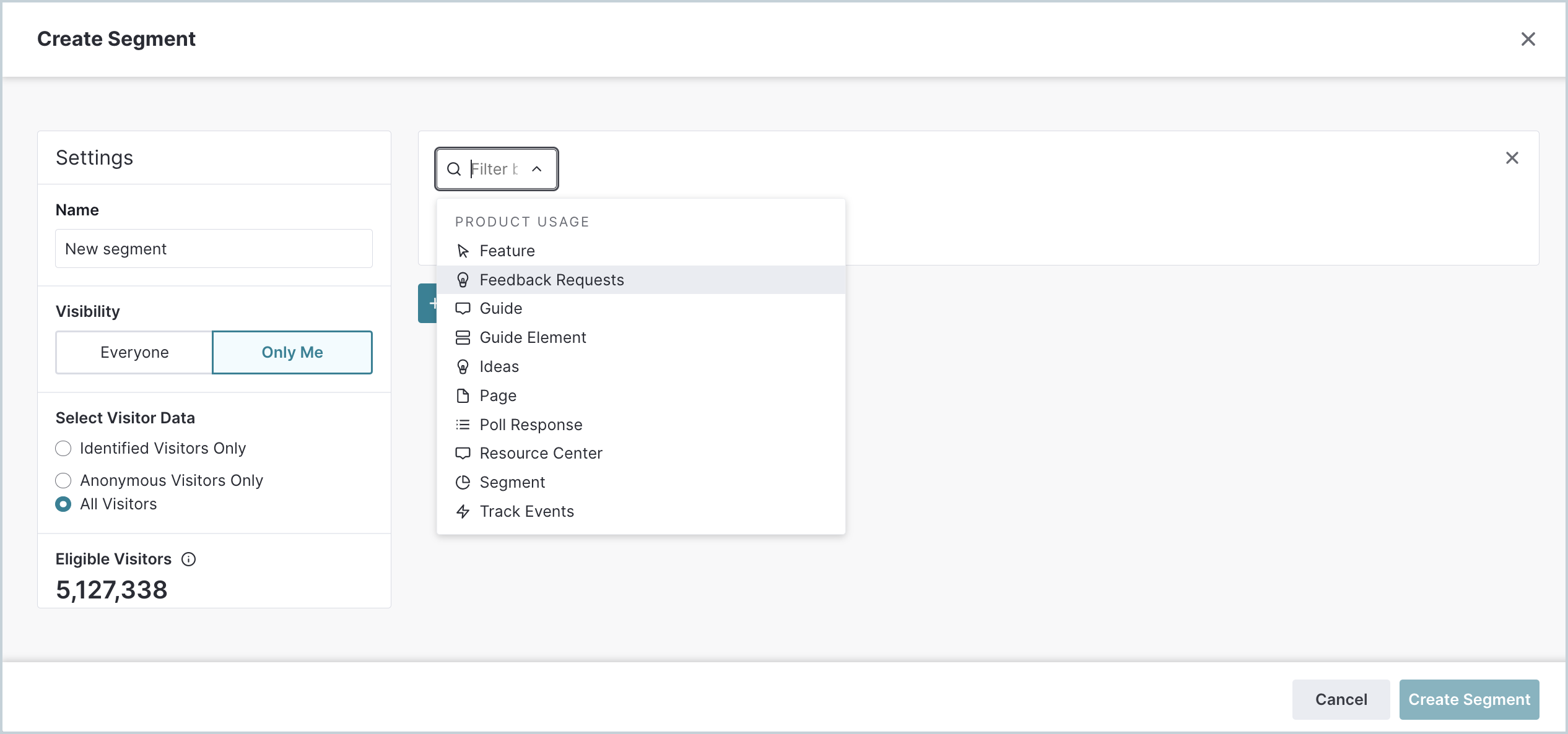 6. Choose the app that the request relates to.
7. Search for the request in the Select Feedback Request dropdown menu. You can search by scrolling through the list or by typing the request title or ID.
8. Add more rules as required using the AND and OR buttons.
9. Select Create Segment when you're done.