How to manage your Team in Feedback
To access the team settings in Pendo Feedback, login into your Feedback account and go to Settings > Product Settings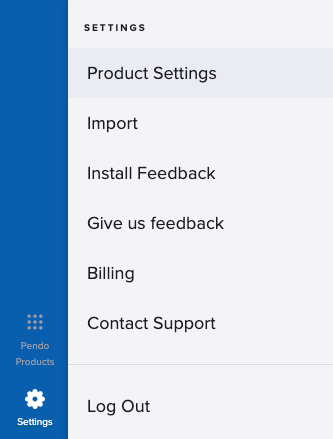 Pick Manage Team from the left-hand navigation:

This is where you can create & manage roles and invite new Team Members too.
More on each option below:

Managing Roles
When you click "Manage Roles", you will see all the roles that exist.

Clicking on a role name will show you all of the settings for that role. You will want to create the roles before inviting new users into Pendo Feedback. Most Feedback users will create different roles based on the team. For example, you may want to give Product Team more control than Feedback users who will be adding requests on behalf of your Visitors: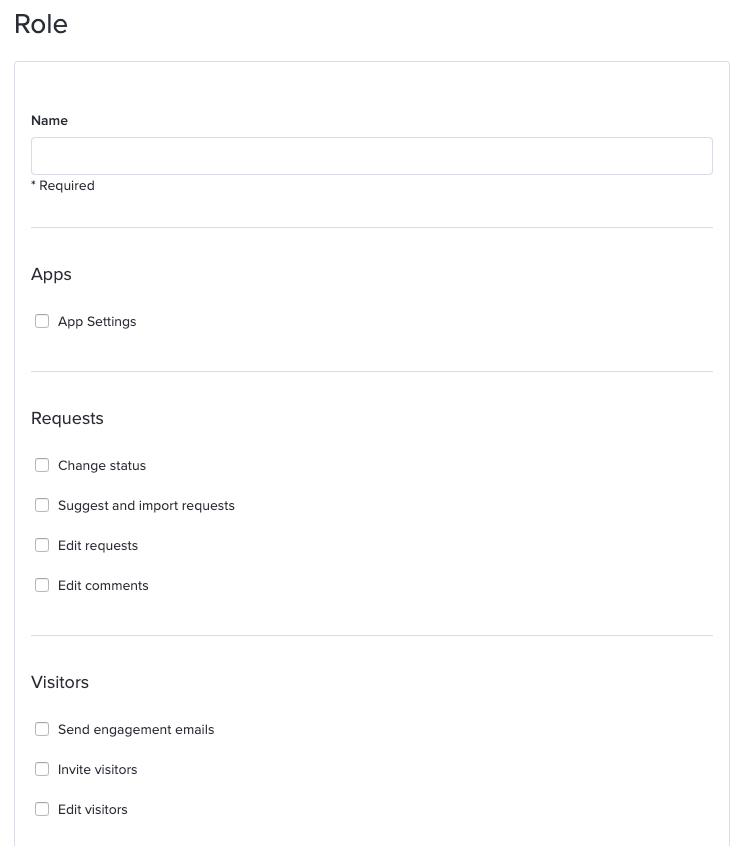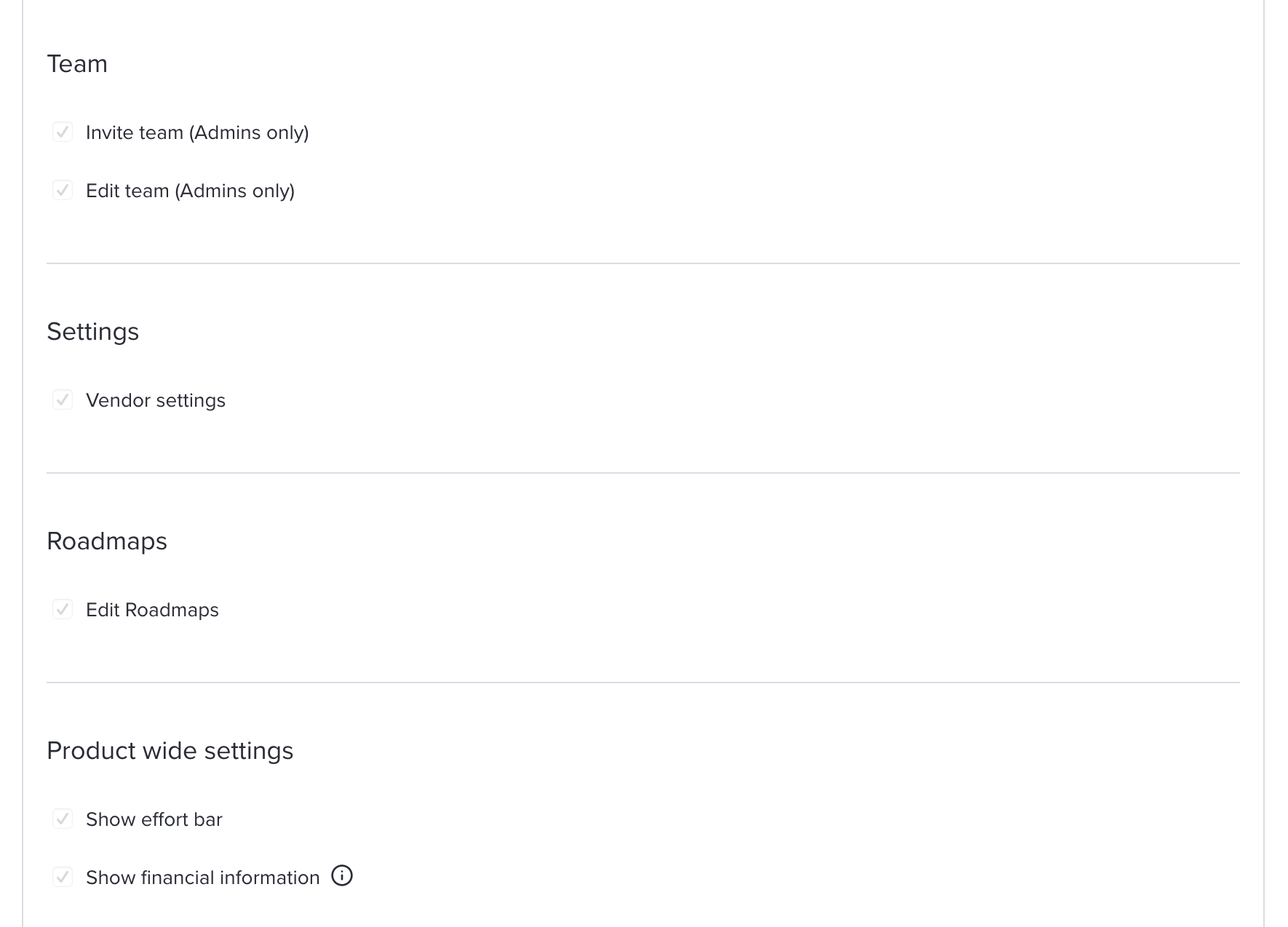 Once your Roles are set-up, you can follow the next step to start adding users. When you invite a new user to Pendo Feedback, you have the option to choose which Role they will belong to.
Inviting users
Click "Invite user in Pendo Settings" at the top of the Manage Team page:
This takes you to the main Pendo Settings page where you can add your users and assign them to one of the Roles that you created:
Click Invite user:

Fill in the details, choose their "Feedback Permissions" from the drop-down showing the Roles and click "Invite user":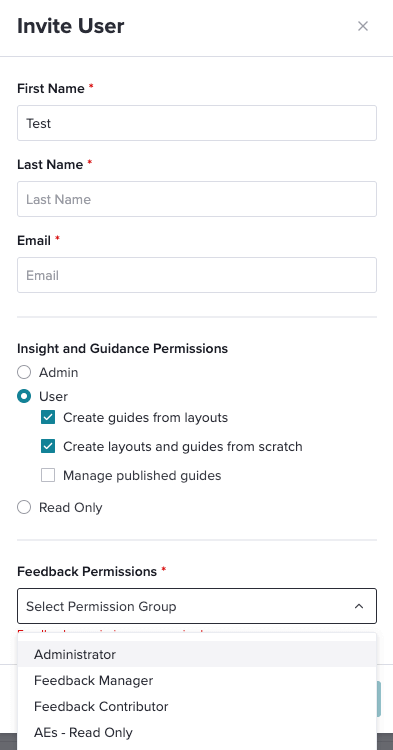 The user will then receive an email with instructions for activating their account.