Overview
Pendo made improvements your customer support experience within the Technical Support section of Resource Center. This section allows you to create a new request or view all of your existing (or past) requests, regardless of the ticket status.
How to Access
Login to Pendo and click on the Pendo badge in the bottom right-hand corner of your screen: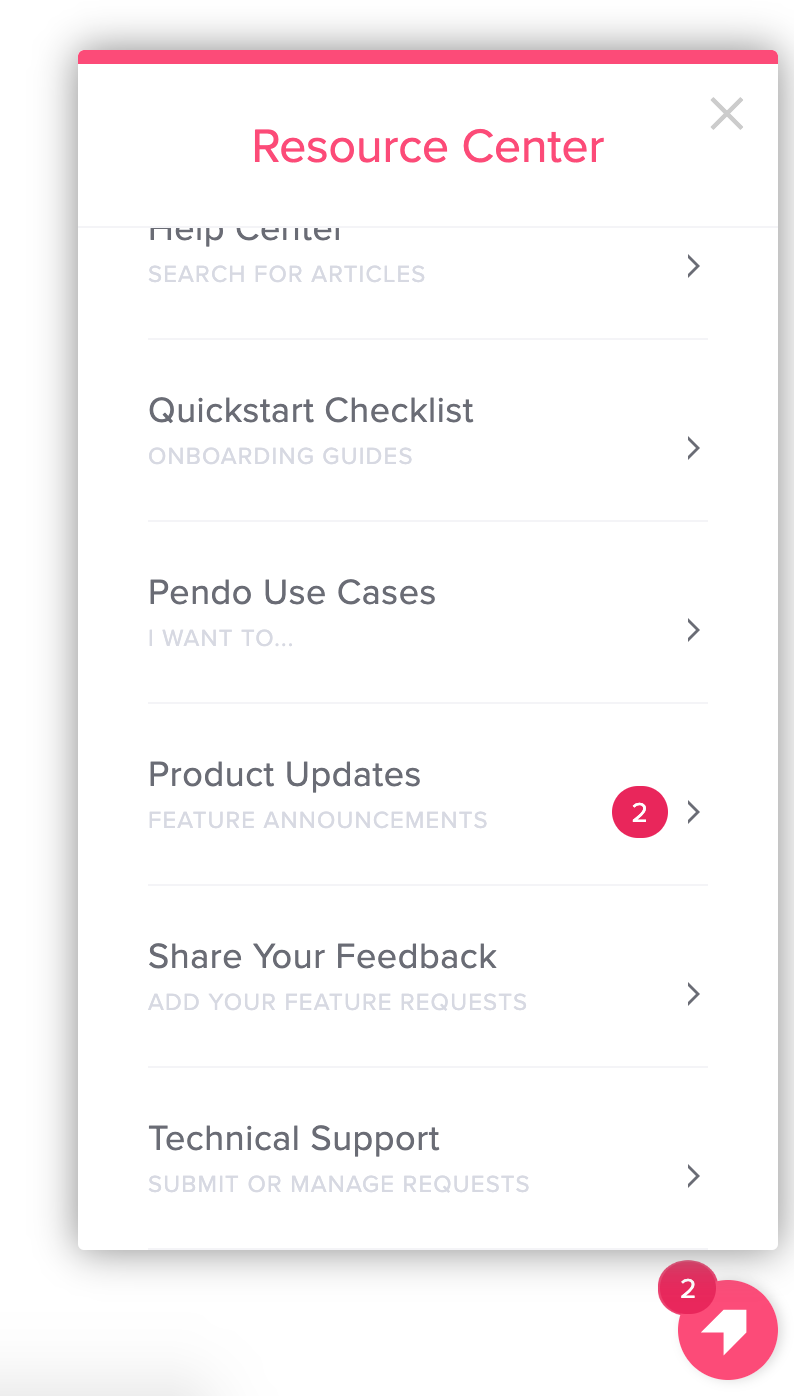 Scroll down to the "Technical Support" section and click on it to see the following options:
Submit a new ticket
See all your tickets you submitted - This will include any open or closed tickets you submitted in the past.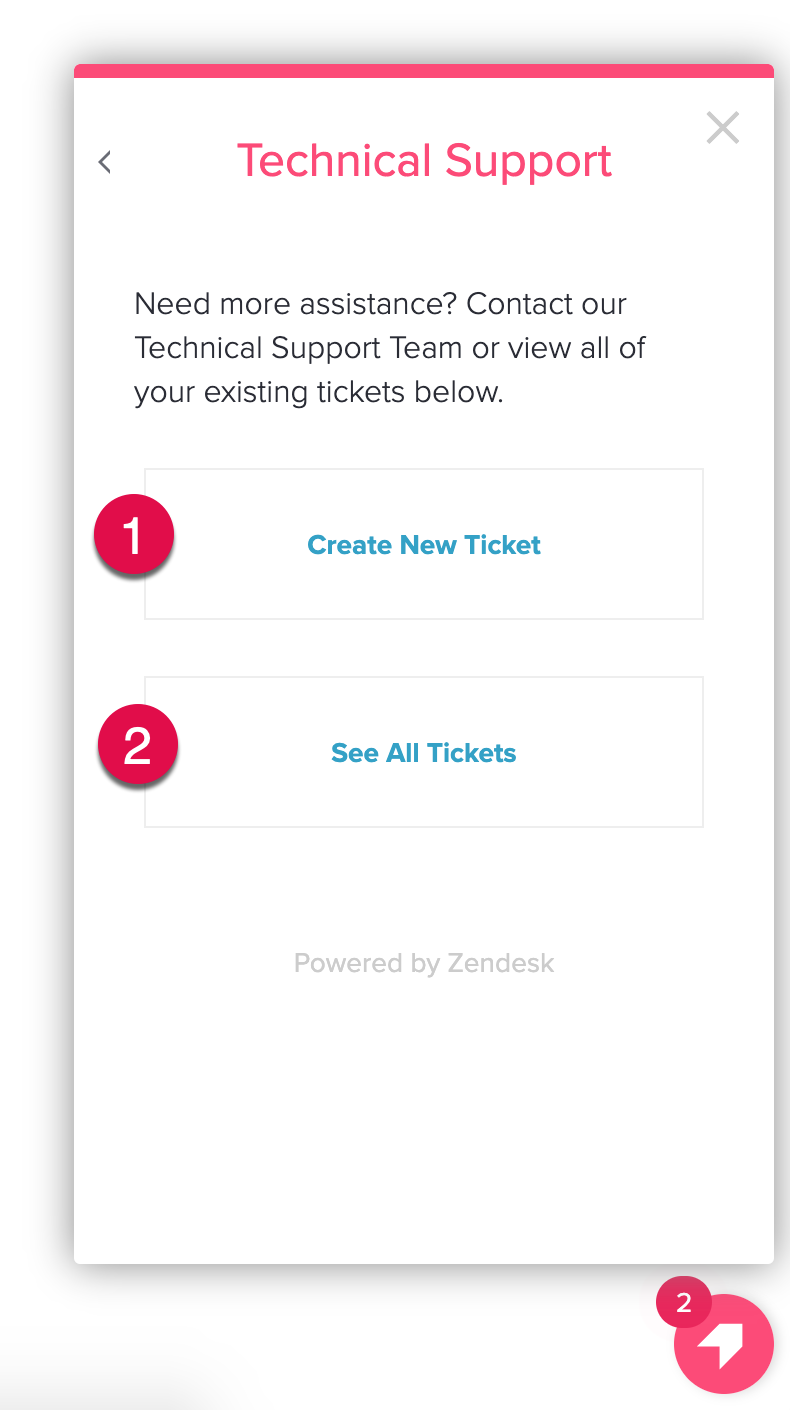 Submit a New Ticket
Clicking on "Create New Ticket" button will take you to our new Request Form where you can add all the details around your question including additional attachments to help our team understand the context: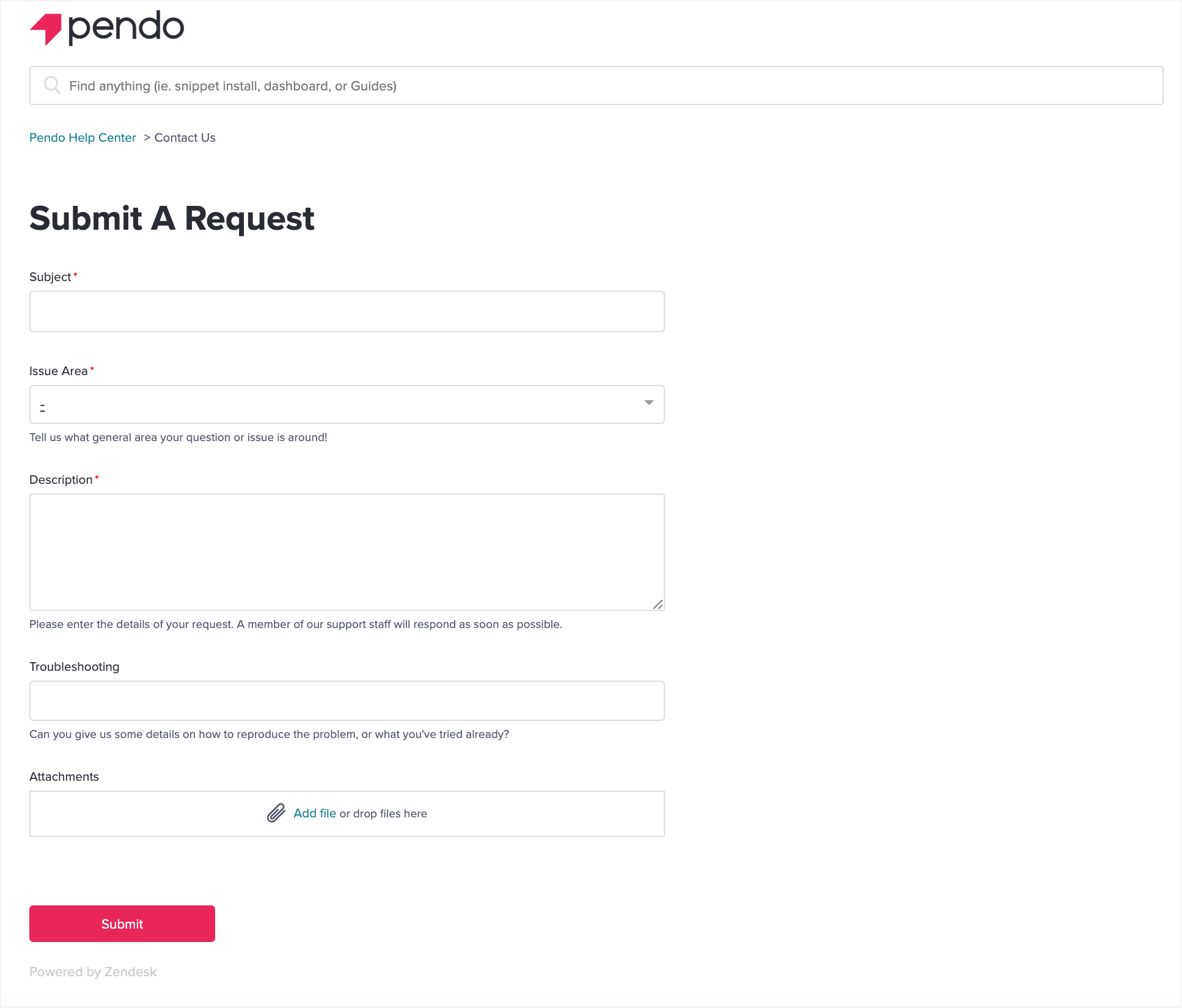 Note
: If you're getting redirected when you click on the "Submit a Request" link, you can still reach out to
support@pendo.io
for assistance.
View all Tickets
If you submitted a request to Technical Support, you will see all of your requests listed when you click on this option.

From this section, you can search your requests by entering a keyword or filtering it by status.
Have Feedback on your Support Experience?
Send it to us via a new ticket or email us at support@pendo.io.