Why is this important?
Users of Pendo Core and Feedback can leverage Pendo's Guidance as well as Feedback's email capabilities to communicate releases to their customers multi-channel: both in and out of app. You can now, for example, simultaneously email users who voted for the feature about the release and publish an in-app guide announcing the feature.
The main benefits are:

Communicate releases in-app rather than through email alone

Include in-app onboarding workflows as part of a new release to get visitors to value quickly

Visitors who don't pass email address in the Pendo snippet can now receive in-app release notifications
How it works
1. Change the request status to "Released"
Find the request you want to release in your browse page, or by using the search bar, and open the request page.
In the "Request status" section on the right, click the drop-down menu and select "released".
2. Choose messaging & select a Guide
When the Release request window appears, select or customize your status message as usual. (Read more about Feedback status messages.) Choose whether you want to send out an email to subscribers of this request.
In the "Publish a guide" section, find the guide you want by typing the guide title. From here, you can select one or more guides you want to publish.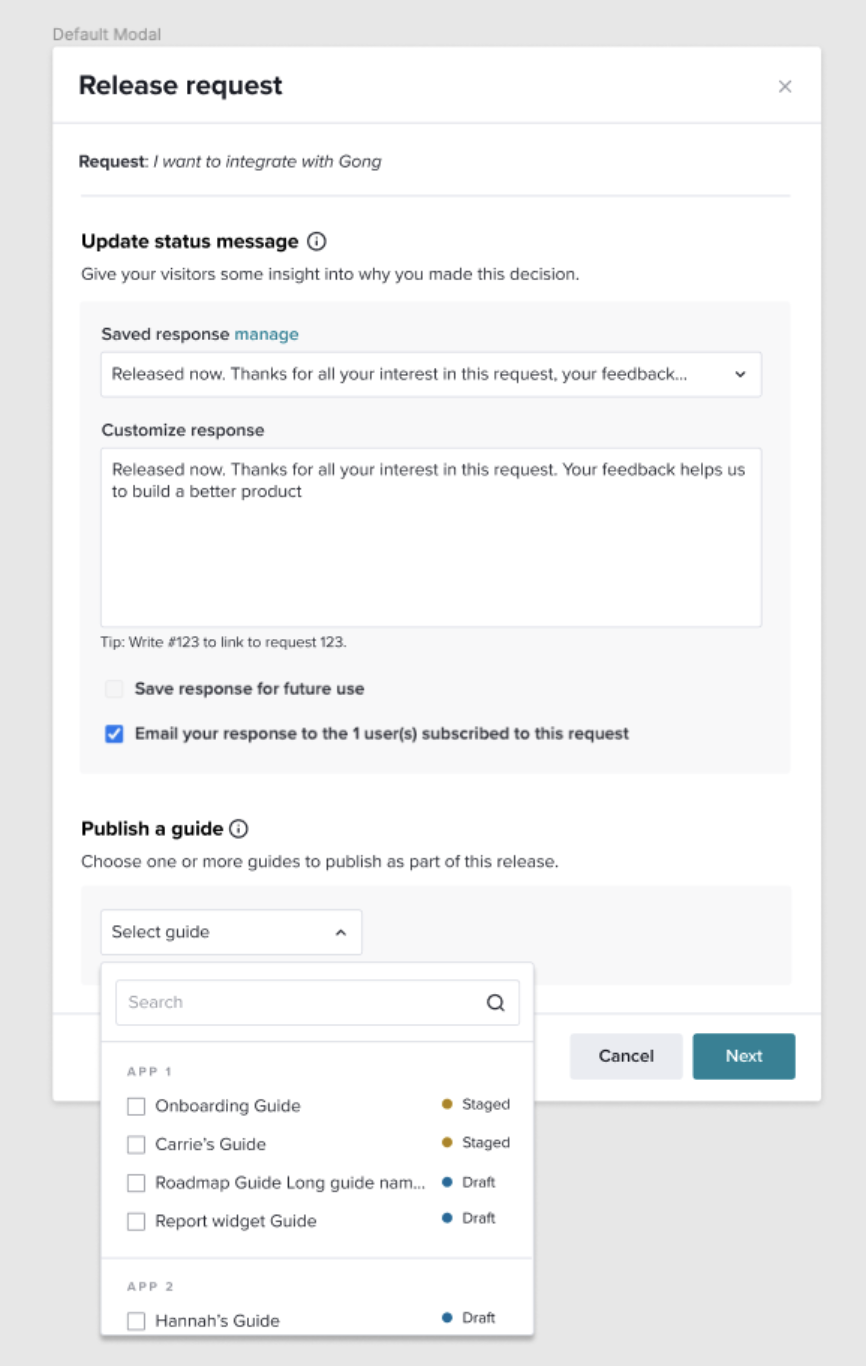 3. Confirm settings
When you have finished selecting your release settings, click "Next" to continue and a confirmation screen will appear. The summary of your communications will appear here: the request title, status message, email status and titles of guides that will be published. When you're happy with this, hit "release request" to send these out.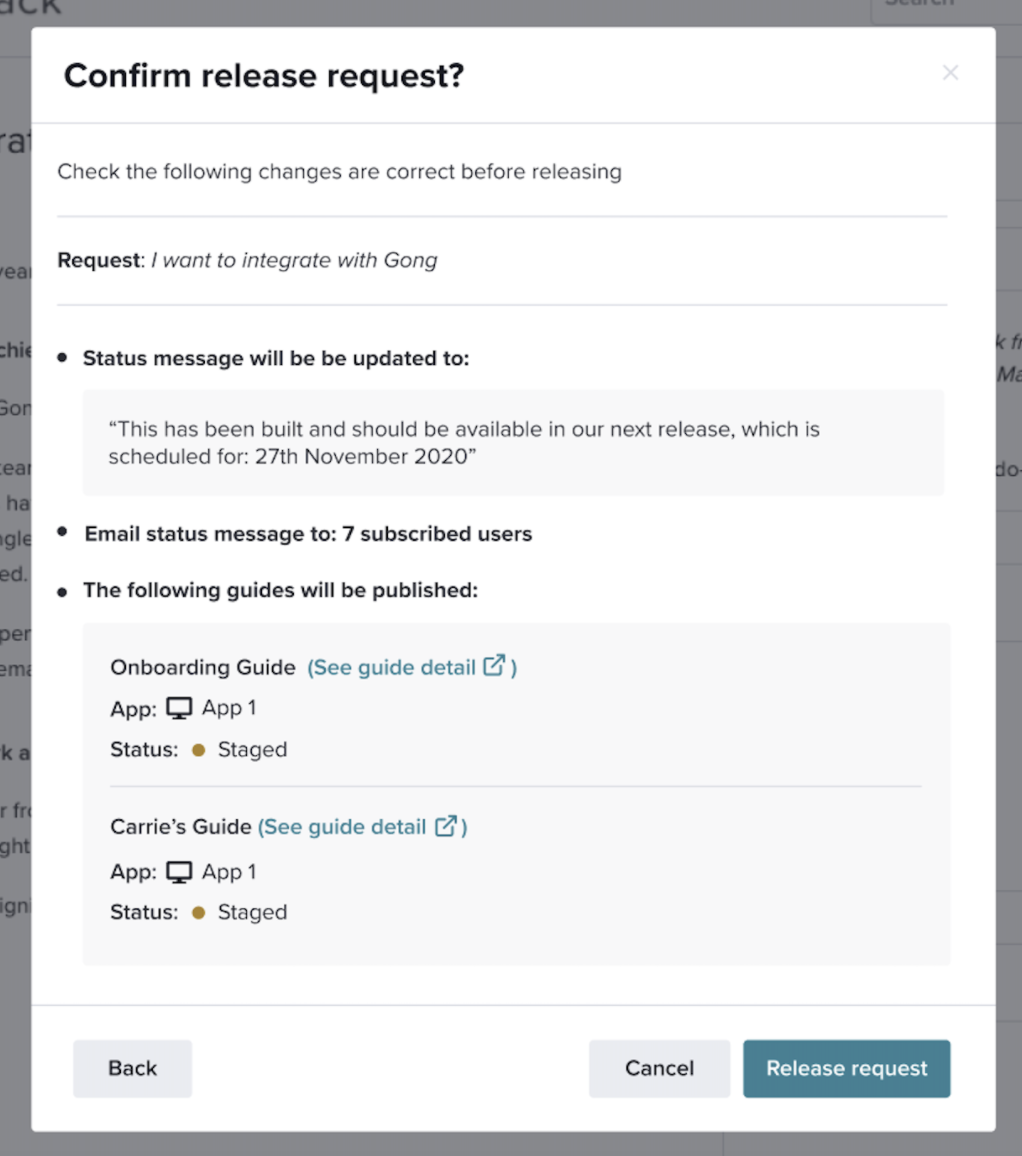 Requirements
You will need...
A subscription with Pendo Insights & Guidance, as well as the Feedback product.

App-specific "Publish guides" permissions in Pendo . Read more about permissions in Pendo
"Change Status" permissions in Feedback. Read more about permissions in Feedback.

A guide ready in "draft" or "staged" status

Segments should be applied in Core settings. These settings should be configured on the Pendo side before releasing the request in Feedback.
Note: If the guide you select has a scheduled release date, it will not be published until the date set there.
Caveats
Launching a guide is currently limited to the "released" status only.

Guides can be launched for one request at a time, it is not yet available when bulk updating the status of multiple requests.

This feature does not currently support publishing of Mobile guides.
Frequently Asked Questions
Does this feature support "Product Announcement" Guides in Pendo's Resource Center?
Yes, provided the Resource Center has been released to Production. The Guide should be added to the Resource Center and in Draft or Staged status.