Overview
As a product manager, customer success manager, or any individual working to engage with your customers more, a clear call to action for booking an appointment can help significantly. Pendo and Calendly have partnered to help our joint customers use the power of in-app messaging to increase the likelihood of a customer booking an appointment.
Ingredients (What You Need)
Pendo account with Guidance

Active Calendly account
Benefits:
Increase appointment booking rates

Use behavioral data to better target appointment messaging
How to Make It
Log into your Calendly account and create a new Event Type.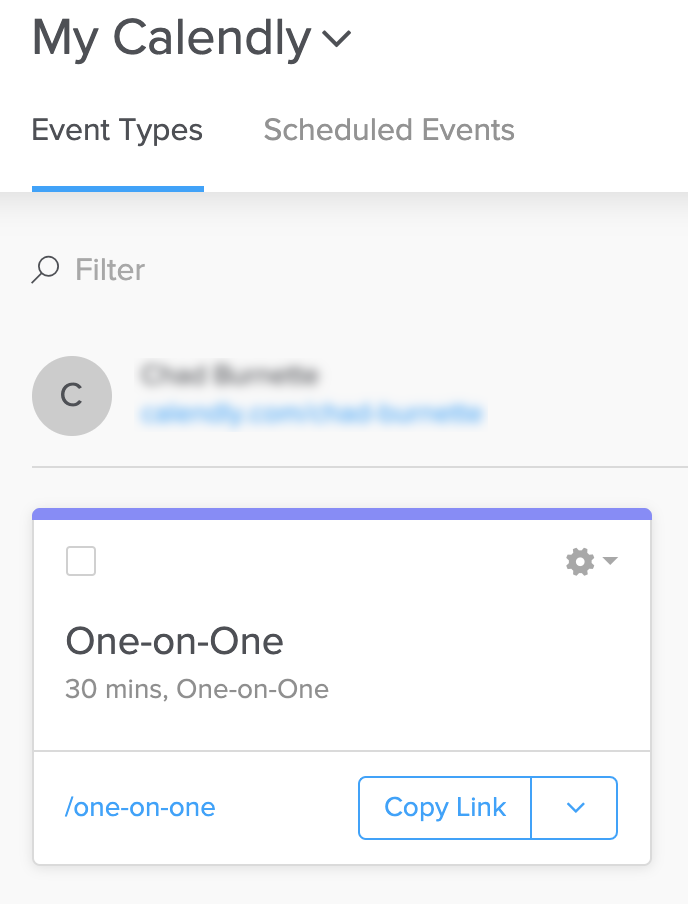 Click on the Settings icon and select 'Add to Website'.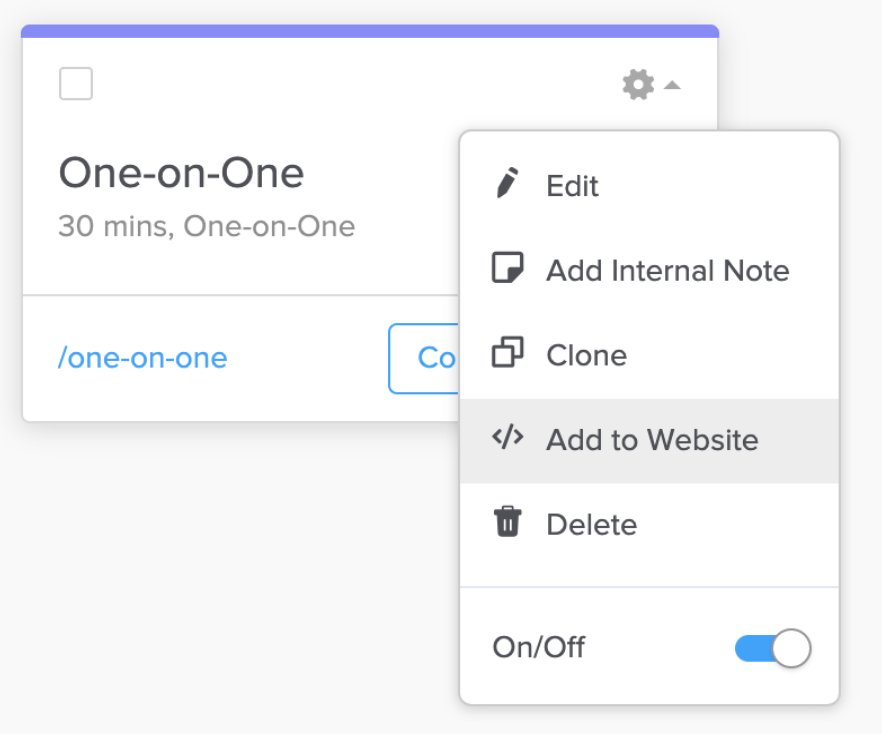 On the next screen select 'Inline Embed' and click Continue. Next, configure your Page Settings and then click 'Copy Code'.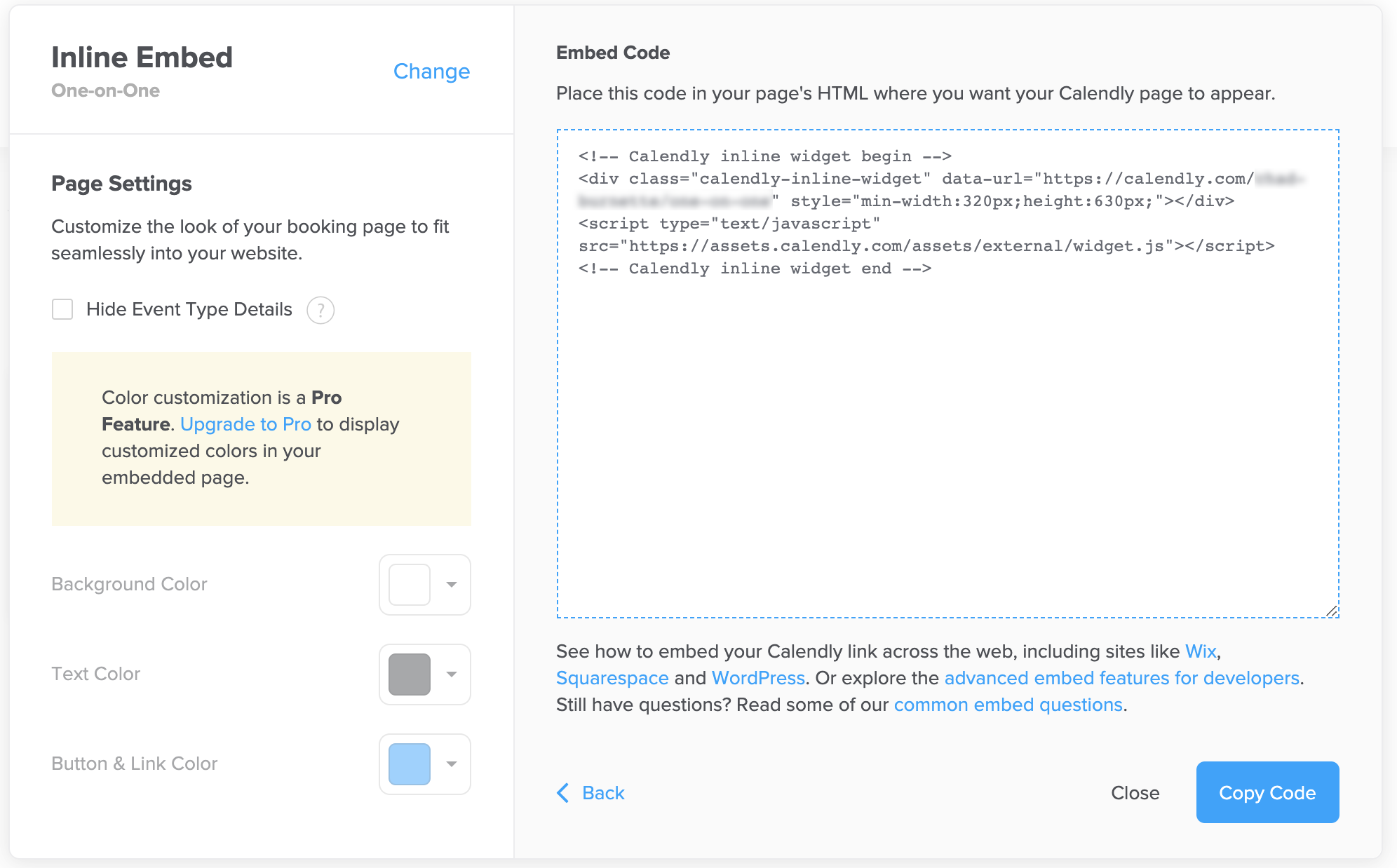 Log in to Pendo and create a guide. You might want to create a multi-step guide with step one explaining the purpose of scheduling a conversation, and the second step presenting the Calendly calendar.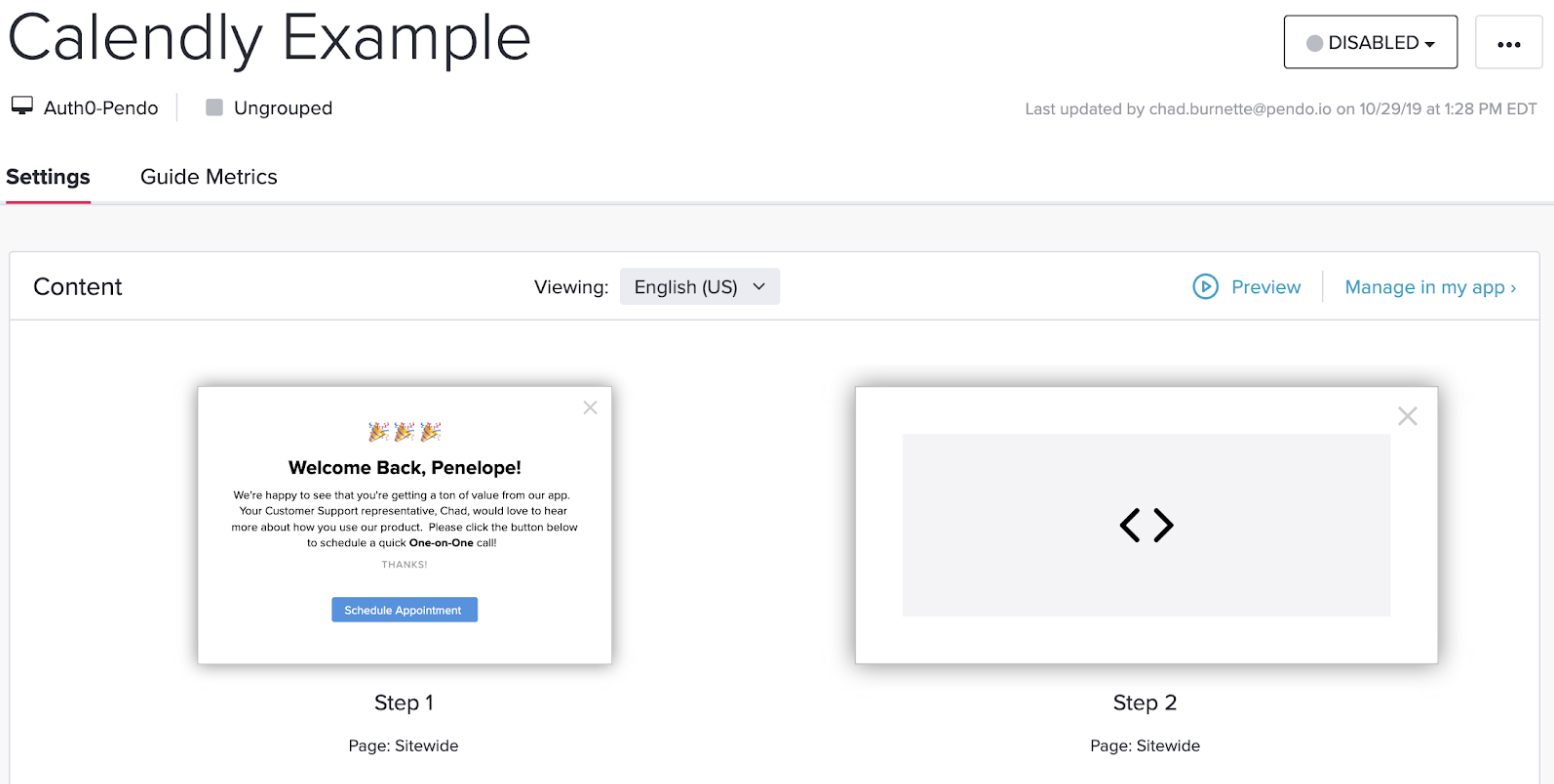 Add a Code Block (under Advanced section), paste the snippet you copied from Calendly, save the guide and publish it.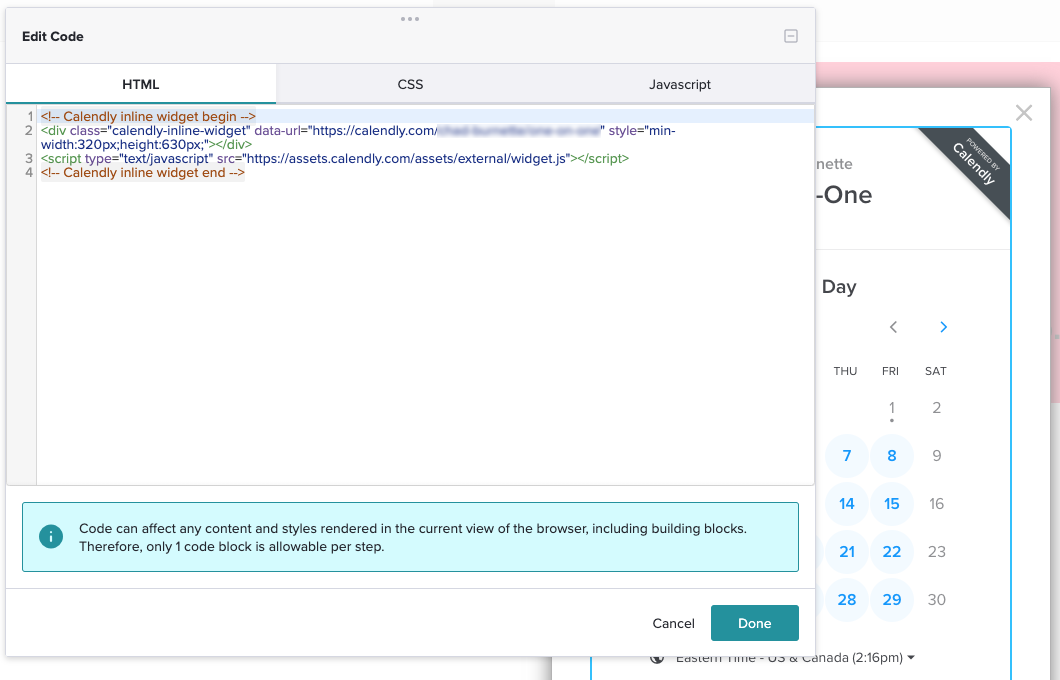 Trigger your guide in your app to try it out.
Step One of the Guide: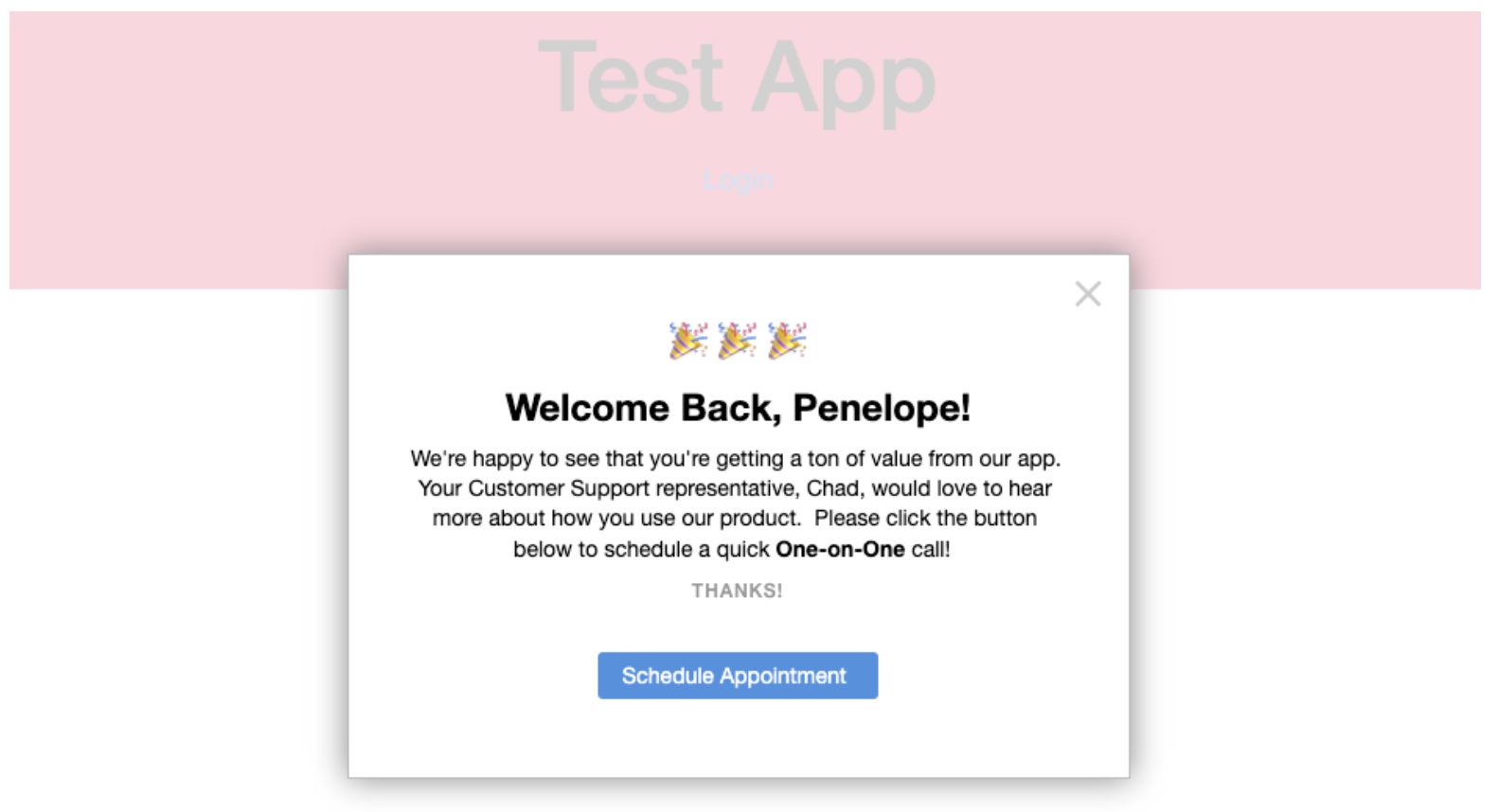 Step Two of the Guide: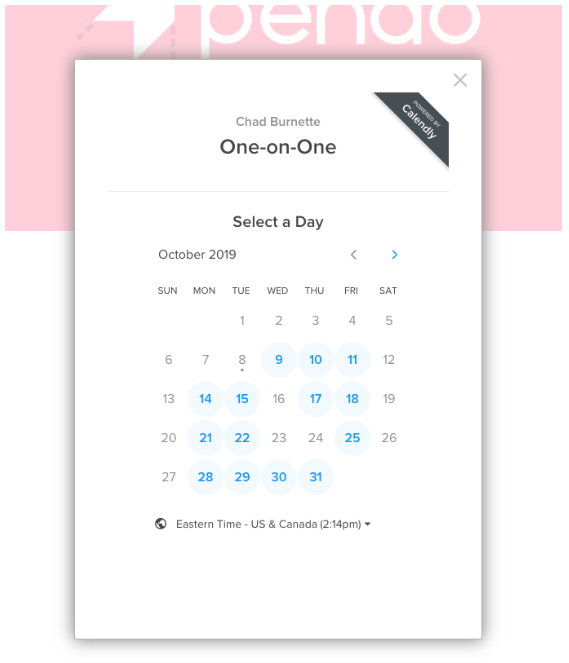 That's it! Create as many Calendly-powered guides as you need to effectively increase your appointment bookings.