Overview
Product teams are rolling out new features iteratively, and want to get a better understanding of how a user is using a new feature launch. Pendo and UserTesting have partnered to help our joint customers bring better qualitative and quantitative together.
UserTesting is an on-demand human insight platform that quickly gives companies a first-person understanding of how their target audience behaves throughout any experience and why. When used in conjunction with Pendo, organizations can quickly gather real human insights on their in-app experiences through self-guided recorded video sessions, empowering them to see their apps through their customers' eyes and make customer-driven decisions with confidence.
This recipe is intended to walk through the steps of deploying a UserTesting test in a Pendo Guide as an intercept to better understand customers' perceptions of newly released features.
Ingredients (What You Need)
Pendo subscription with in-app Guides enabled

UserTesting subscription that includes access to "My Recruit"
How do I make it?
Step 1. Create a UserTesting study
In the UserTesting platform, create a new unmoderated test.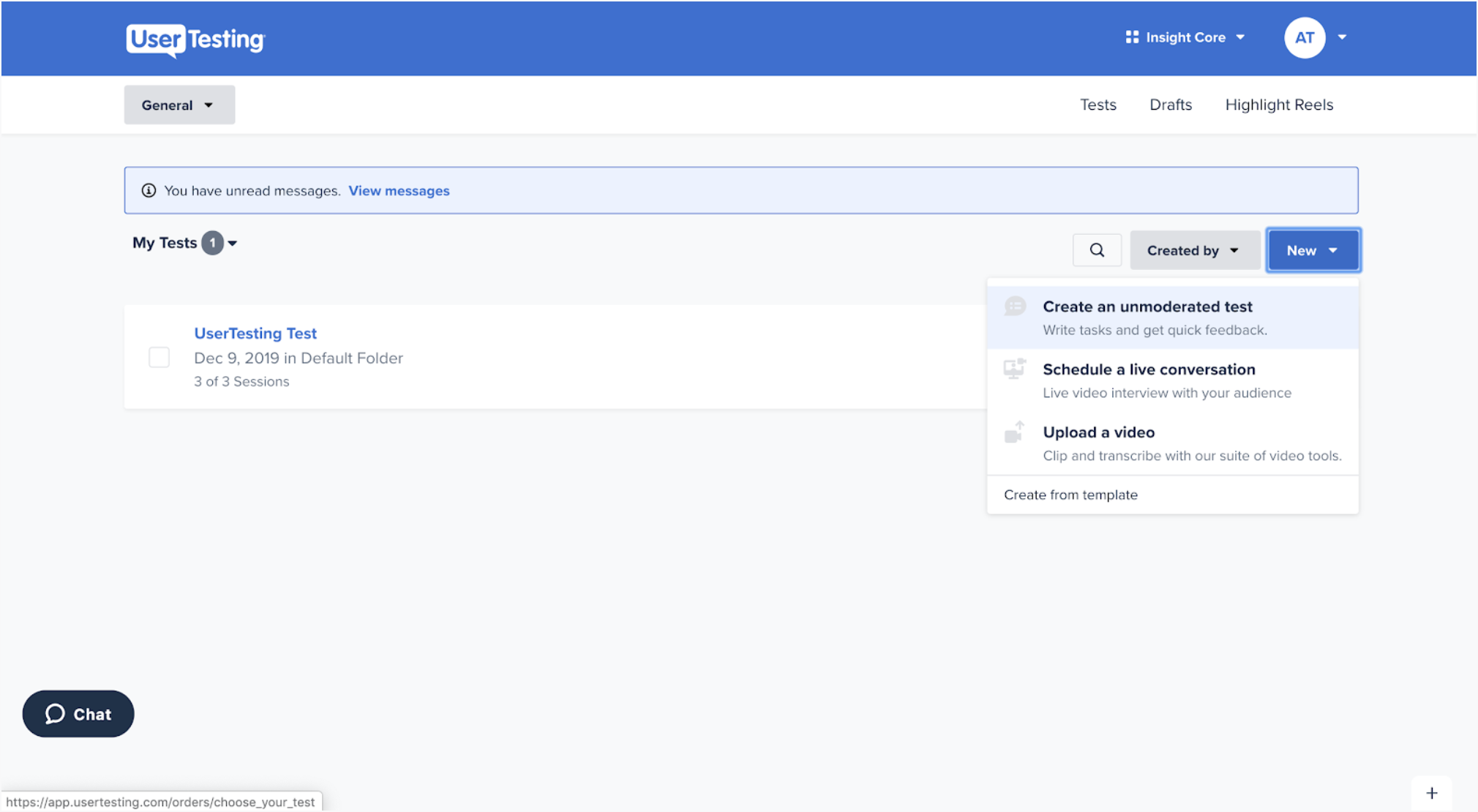 Select "Test a Website."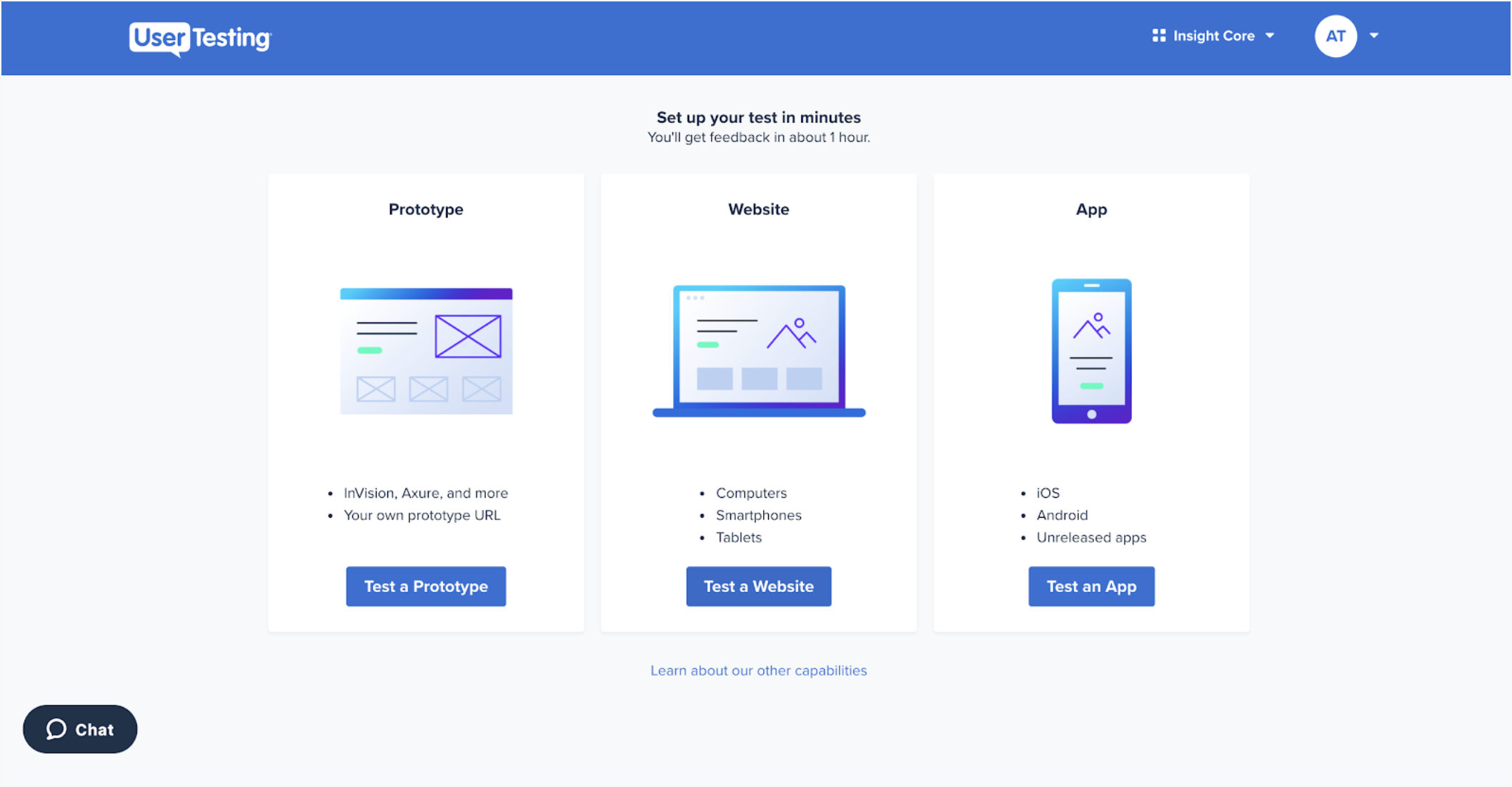 Select "My Recruit."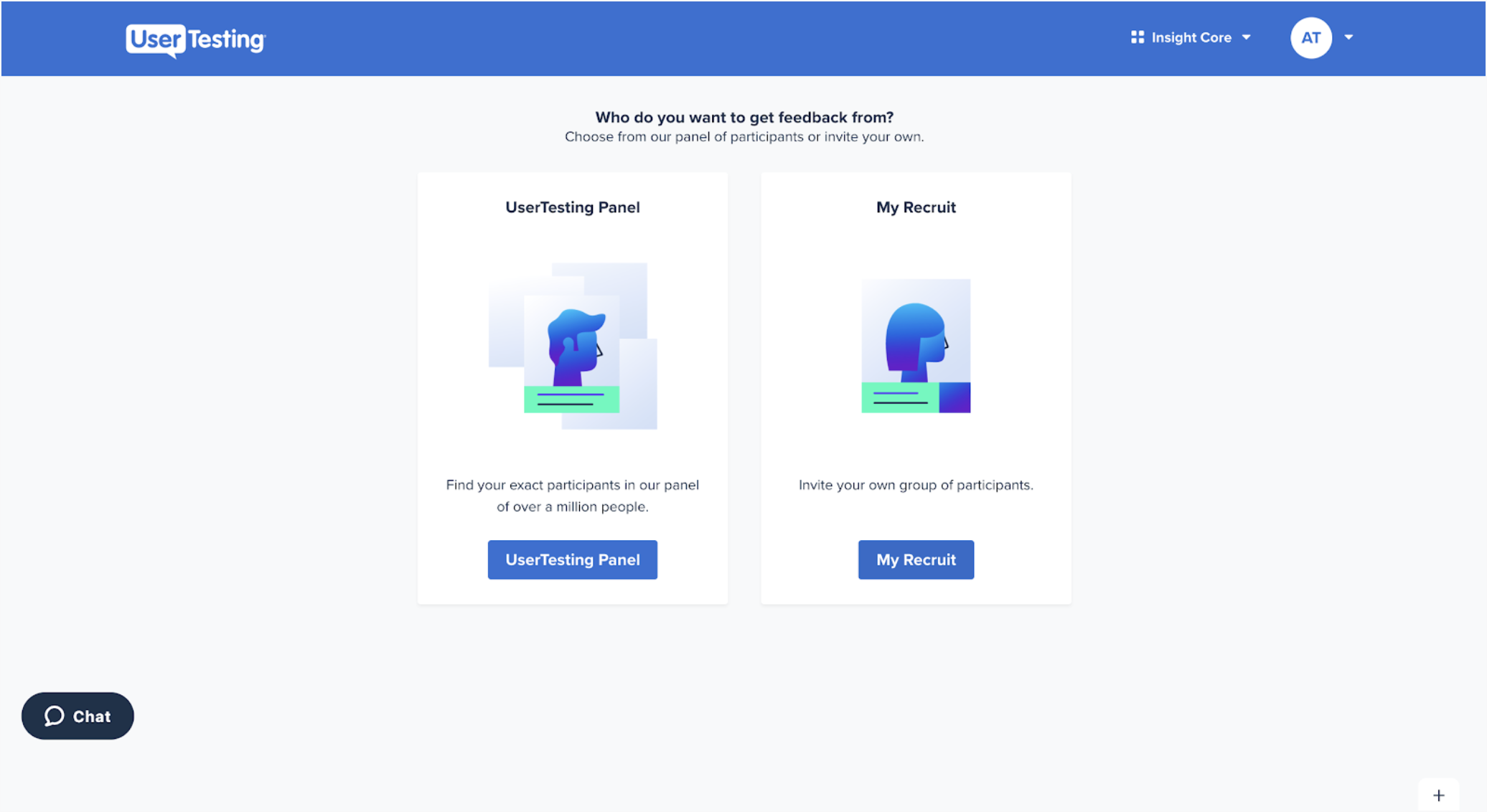 Create your test plan or select a Saved Test Plan if you've previously created one that is appropriate for getting feedback on your new feature. If you're creating a new test plan, you should enter the URL of the page where the new feature exists into the "Starting URL" field, however if this URL is unique for each user, we recommend you select "A blank page" instead.
Leverage the "Scenario" field to give participants added context around the study, and add tasks and questions related to your new feature to better understand how it is perceived. To help organizations get started, UserTesting has put together best practices for creating a perfect test plan.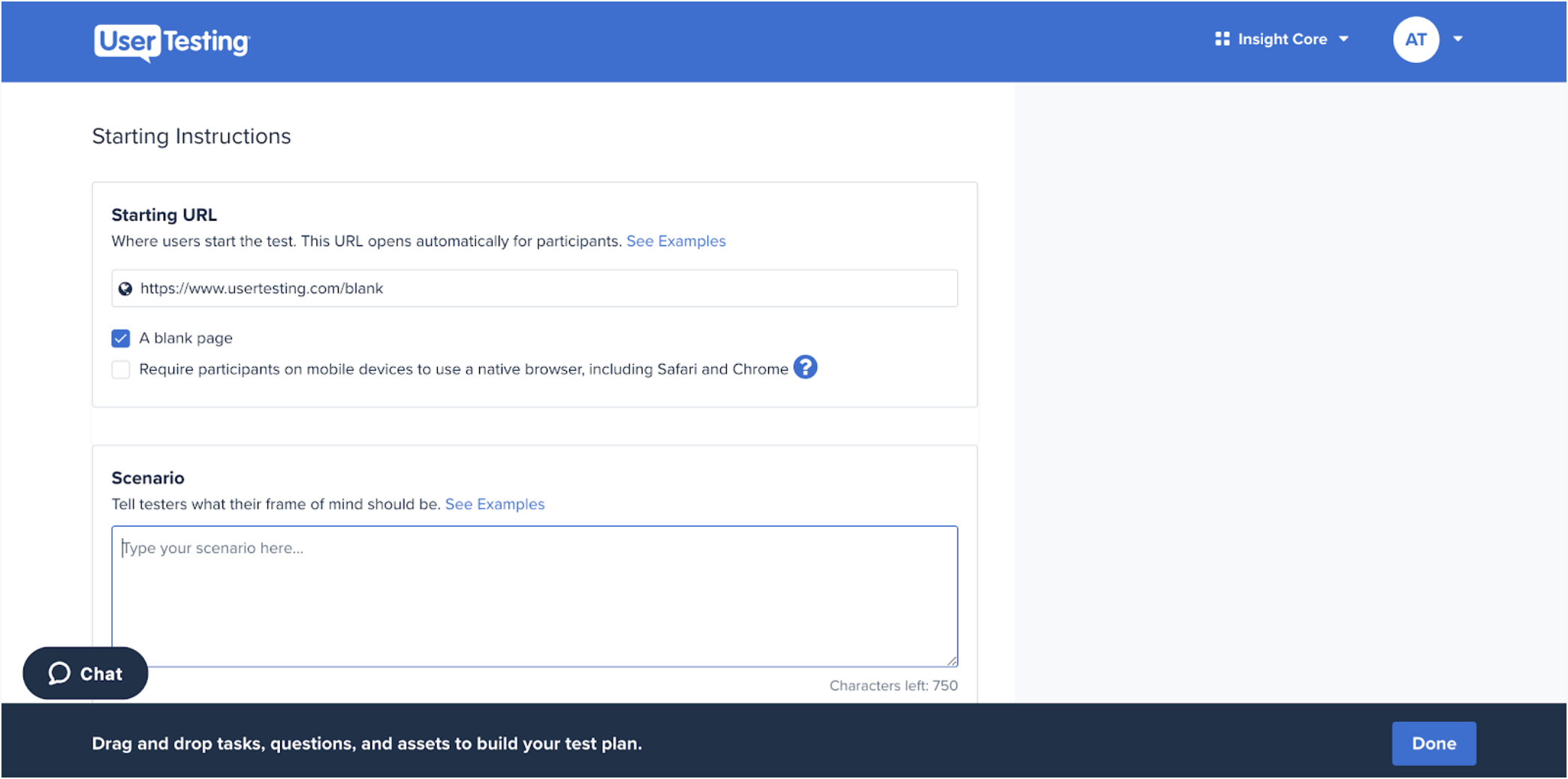 After you've completed your test plan, be sure to select "Preview Test" to ensure everything looks as you've intended and there are no errors present. Once you are ready to go, select "Done".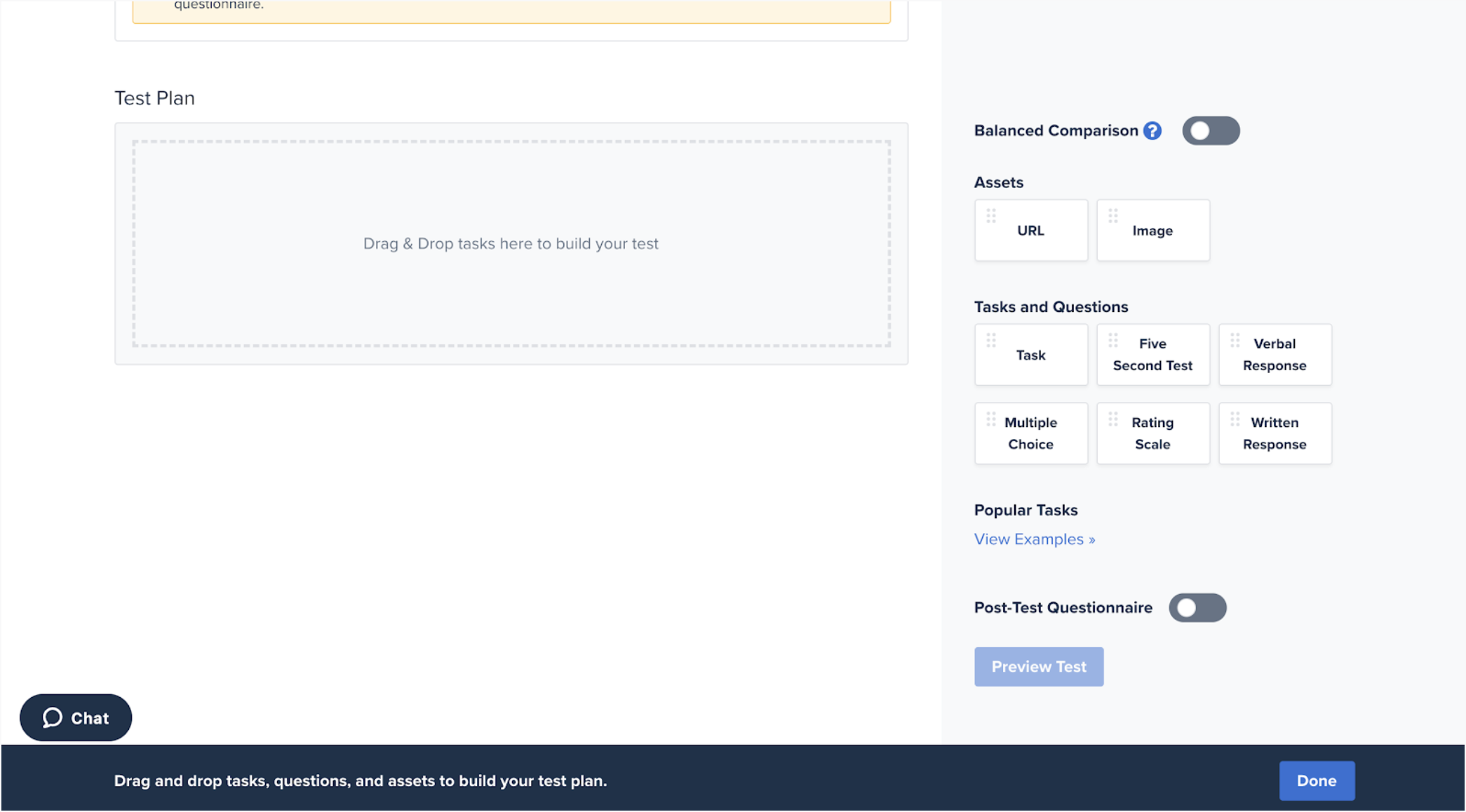 Select "Launch and Get Link" and copy the provided link to your study.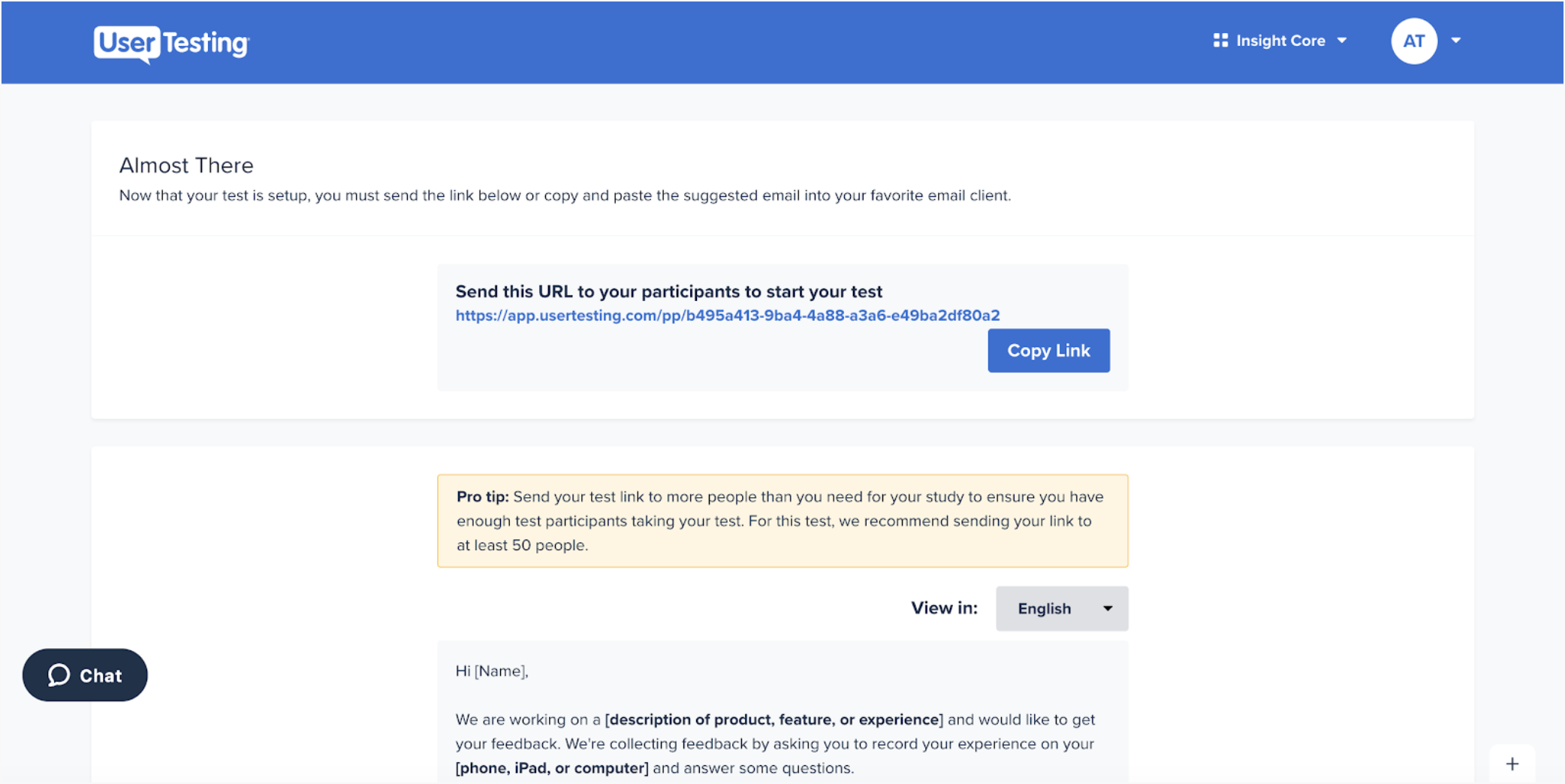 Step 2. Create a Pendo Guide
Create a one-step Pendo Guide that informs users of the opportunity to provide further feedback on a feature through a UserTesting self-guided video study.
Paste the UserTesting study link into the Guide.
Step 3. Select Pendo "Activation" and "Segment" criteria
Target your desired in-app audience for the Pendo Guide, and ultimately the UserTesting study. Make sure that the Pendo segment for this Guide is relatively small so that additional users are not exposed to the guide after the UserTesting study has filled (the maximum number of participants for this type of study is 15). Alternatively, you can set a scheduled time for the Pendo guide to automatically deactivate.
Step 4. Access real human insights
After the UserTesting participants have completed the study, the recorded video artifacts, study metrics, and participant details will become available in the UserTesting platform, empowering your teams with the human perspective you need to create your in-app experience with confidence.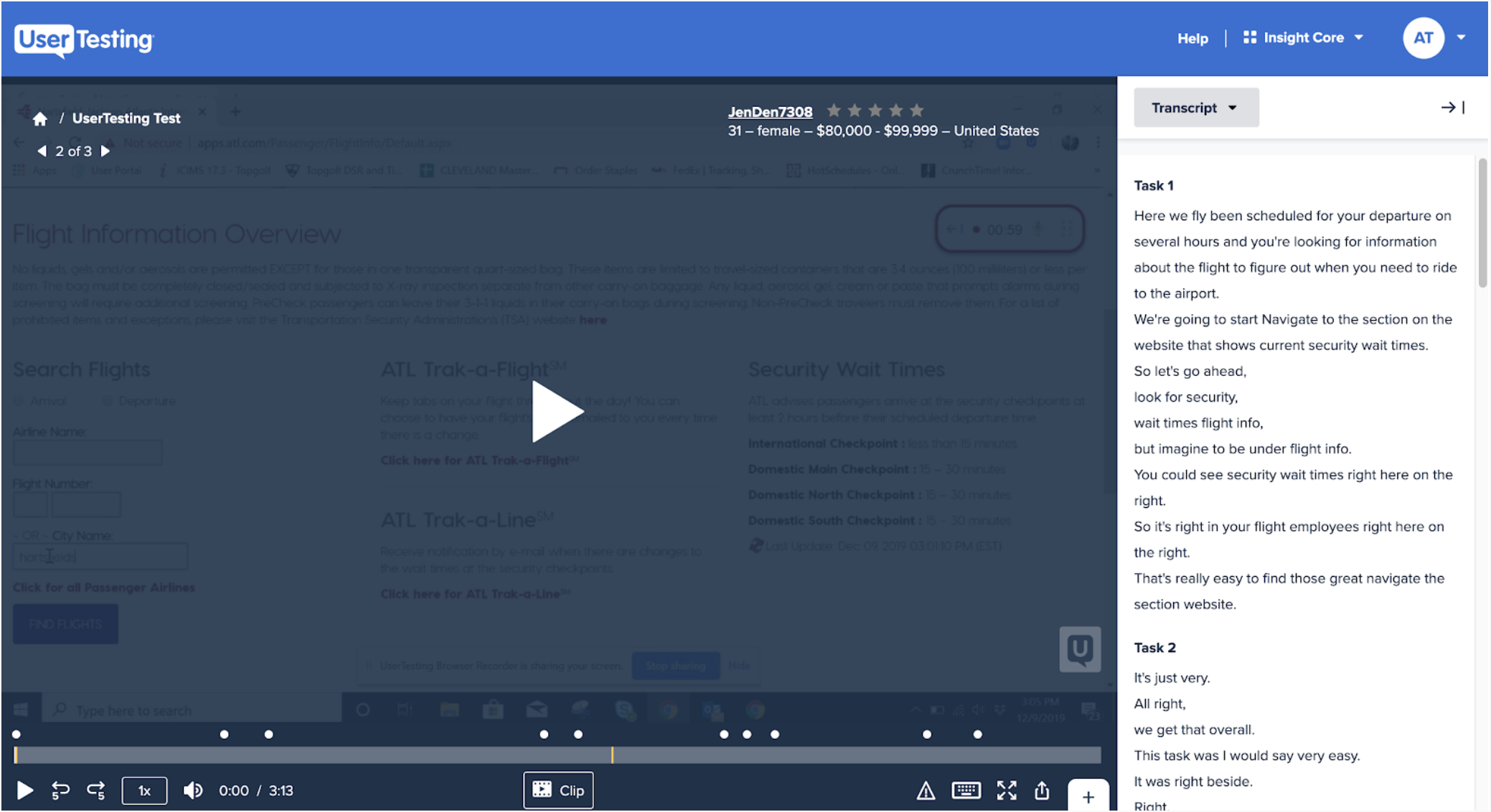 Benefits
Increase quality of feedback on new features

Help you better prioritize what to build next

Give you 360 degree view on customer feedback from quantitative and qualitative