Ask your users to rate your app in the App Store or Google Play. 
In-app Rating Request in iOS
Apple officially announced that it is not appropriate to send users to rate the app in the App Store. Instead, Apple offers an in-app rating dialog which enables the user to rate the app without leaving it.
To support this guideline, Pendo supports a button action in iOS: "Open iOS in-app rating", selectable from any guide button. This action will try to open the Apple Rating Dialog: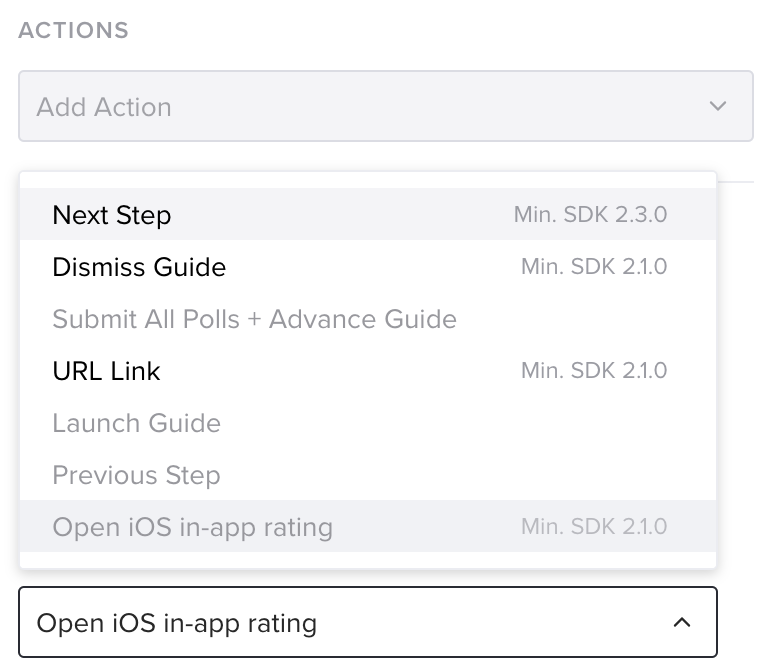 It's important to note that Apple does not guarantee to open the In-App Rating Dialog. Opening this dialog is dependent on the history of the user in the app and his previous rating requests as well as whether the user previously opted out from such requests. 
Our recommended way to ask for user rating is to make sure that only satisfied users provide a rating. For example, add a preliminary satisfaction question after users complete a specific flow in the app. If users indicate that they're 'Happy', try opening the rating dialog. Do not mention that you are going to ask for store review. In this example the action 'Open iOS In-App Rating' is selected for the 'LOVED IT' button: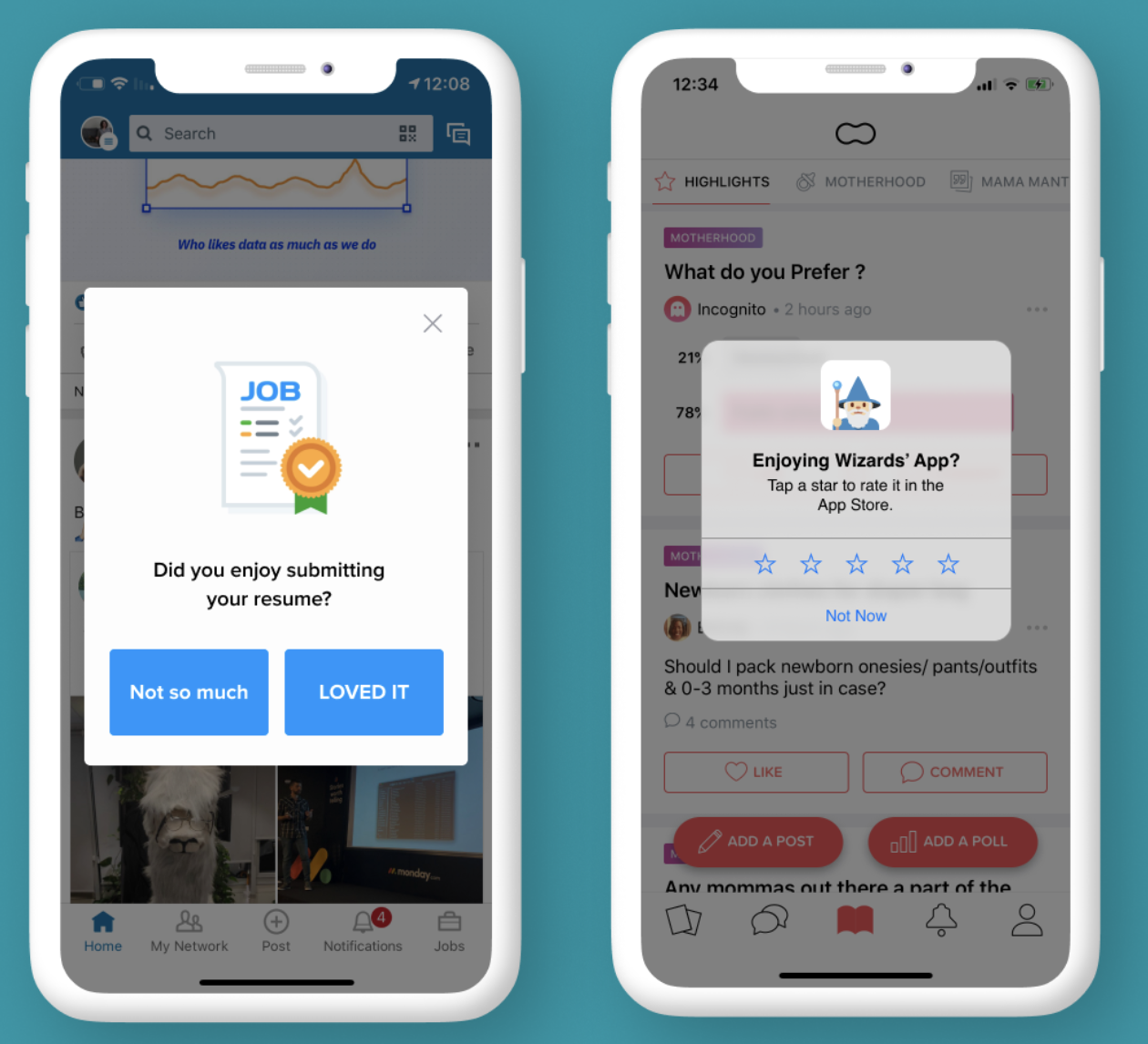 Rating Request in Android
In Android, apps request for rating by sending the user to the app's page on the Google Play store.
From a Pendo guide, you can do this by selecting a button action of 'URL Link" and entering the URL of your app in the Google Play store.
Recently, Google announced support for In-App rating in Android devices. This feature is still in beta and is not supported on most Android devices. We are waiting for this feature to be out of beta and more commonly available to add support for it as well.