The sticky footer is an area of your guide that is always visible on the screen. It can be used to ensure the most important building blocks in your fullscreen guides are always shown.
For example, if you have terms and conditions, you could keep the call to action buttons in a sticky footer so they are always on screen as the user scrolls, or you might want to allow users to move to the next step in a guide without having to view all the content above it.
The sticker footer also helps you create consistent guides across all devices by keeping key blocks in one place.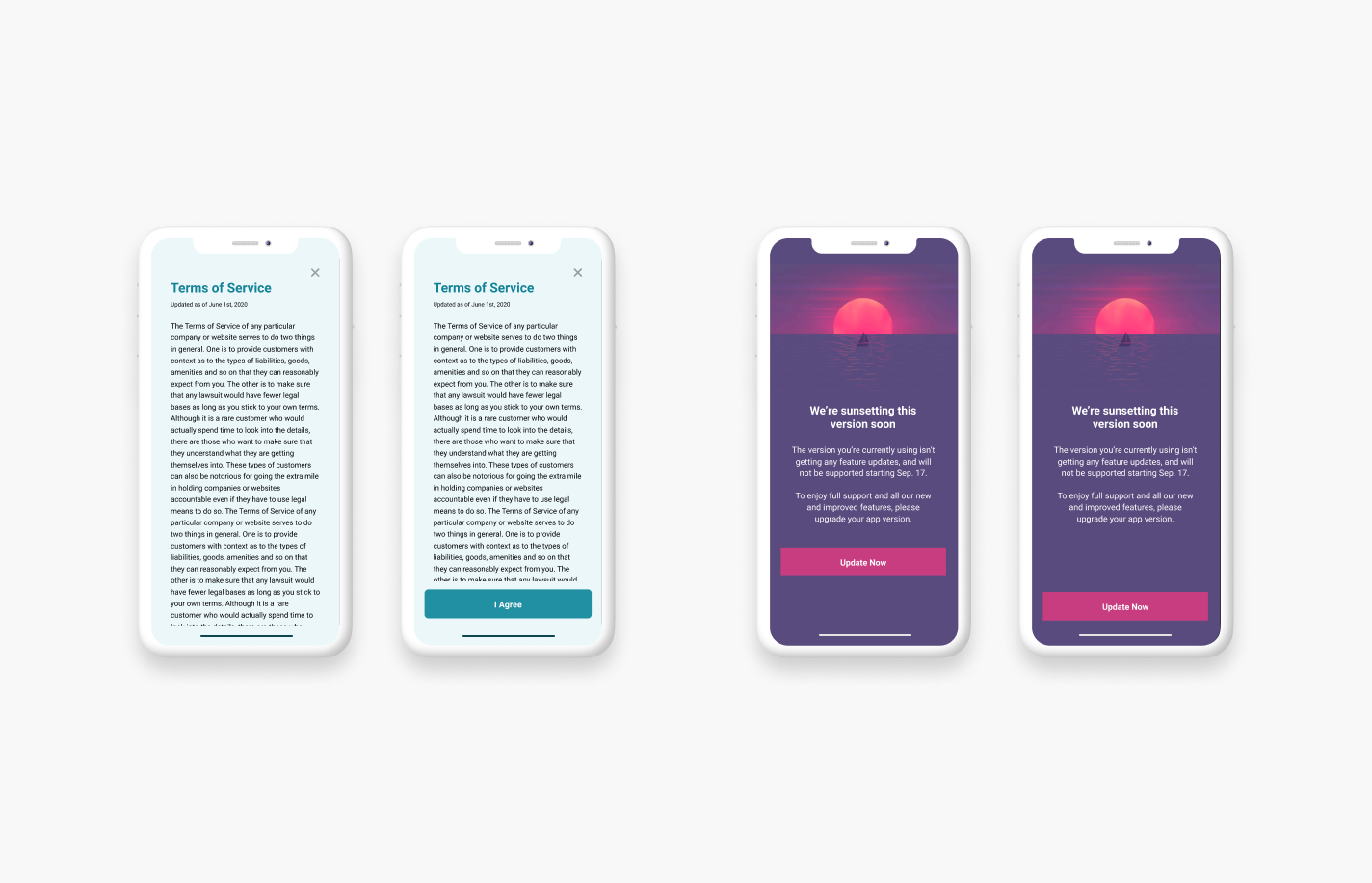 How to add a Sticky Footer
The option to pin elements to the guide's footer is only available for fullscreen guides.
If the option to pin an element does not appear, edit the container's settings and turn the guide to full screen.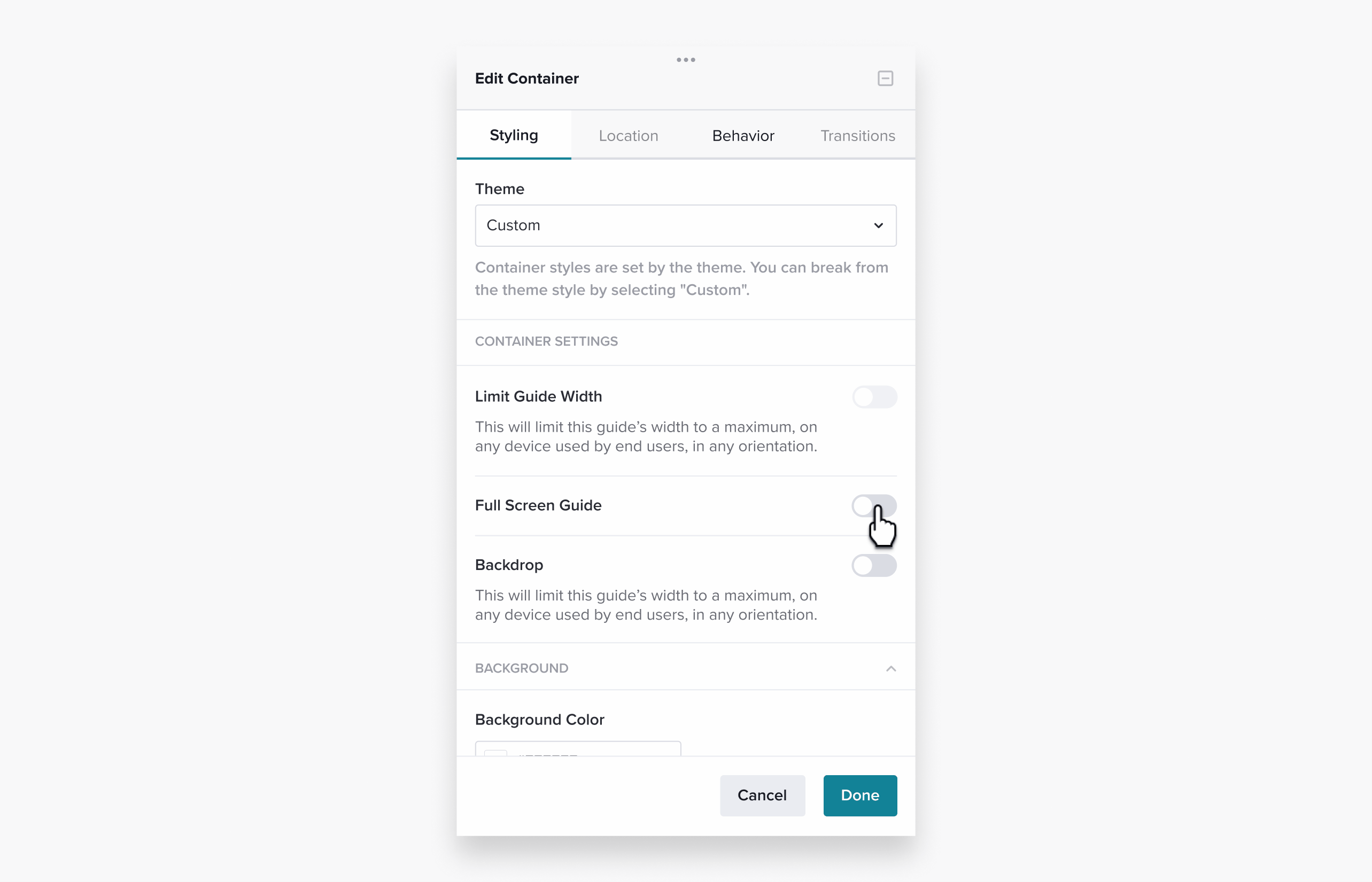 Add a Sticky Footer
Select any element in a guide (other than the X button) that can be pinned to the guide's footer so it's always visible, regardless of the device's size or resolution.
To do this, click the pin icon.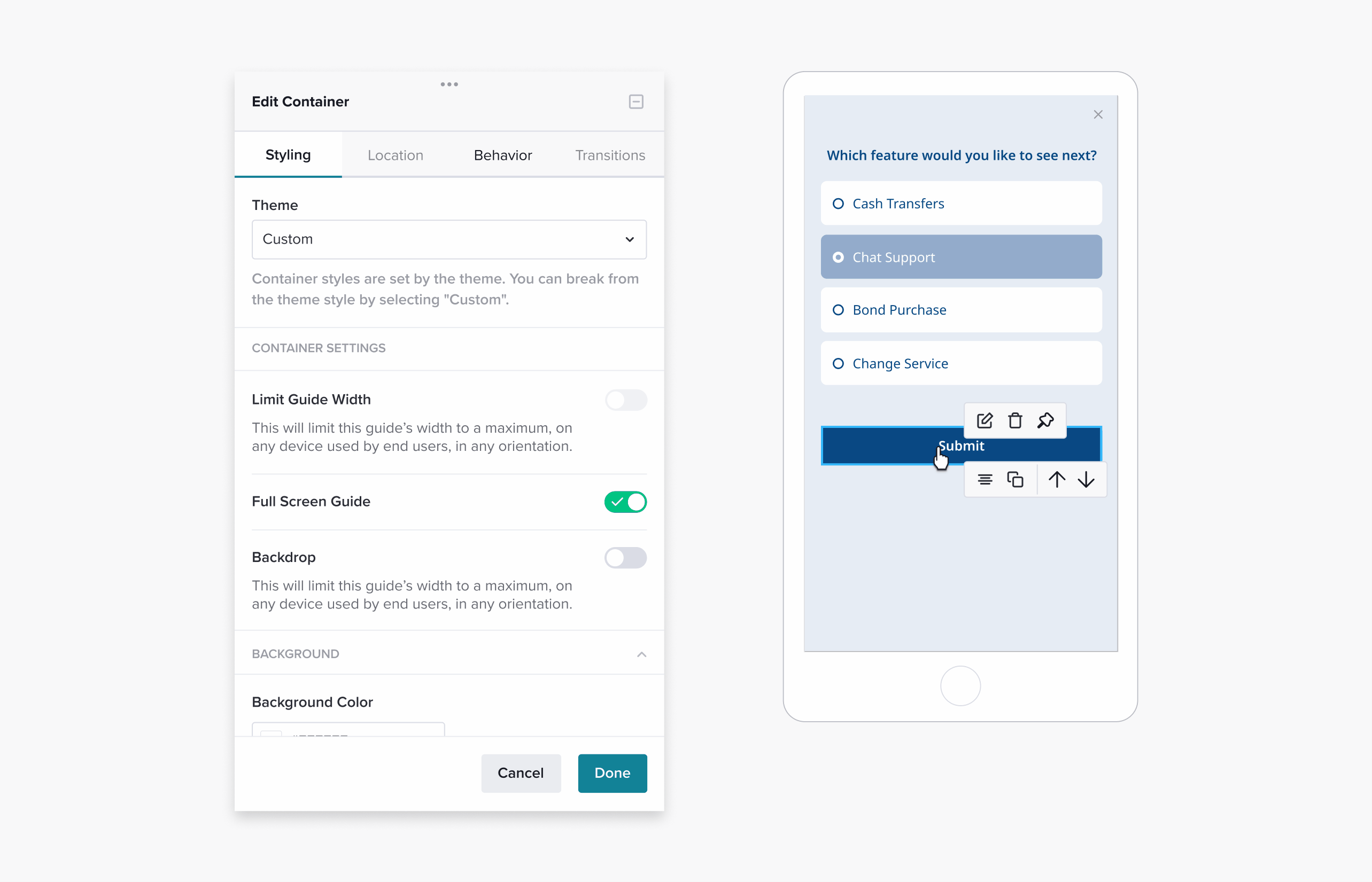 Clicking the pin icon creates a footer in the guide, marking it with a purple line and a pin icon so it's easy to spot. Anything under that line is the guide's footer and will persist onscreen as the user scrolls.
How to remove a Sticky Footer
To move an element back into the container, click the pin icon again. This reorders the element so it becomes the last item in the guide, but does not appear in the footer. If you need to move the element to a different place, you can change its order with the order icon.