Overview
Product Areas in Feedback is an extension of the Groups functionality currently available within Insights & Guidance.
Product Areas allow teams to categorize requests into a specific section of an app in order to collectively visualize and manage all relevant requests for that section. A Product Area refers to part of an app, therefore a Product Area can only be assigned to a single app to ensure feedback is categorized appropriately.
Assigning Requests to Product Areas
Product Areas is currently only visible for product teams and when editing a Feedback request. It is not visible to visitors.
For a single app subscription, teams are able to associate requests to a Product Area by viewing the request and assigning the relevant Product Area by using the Product Area drop down option.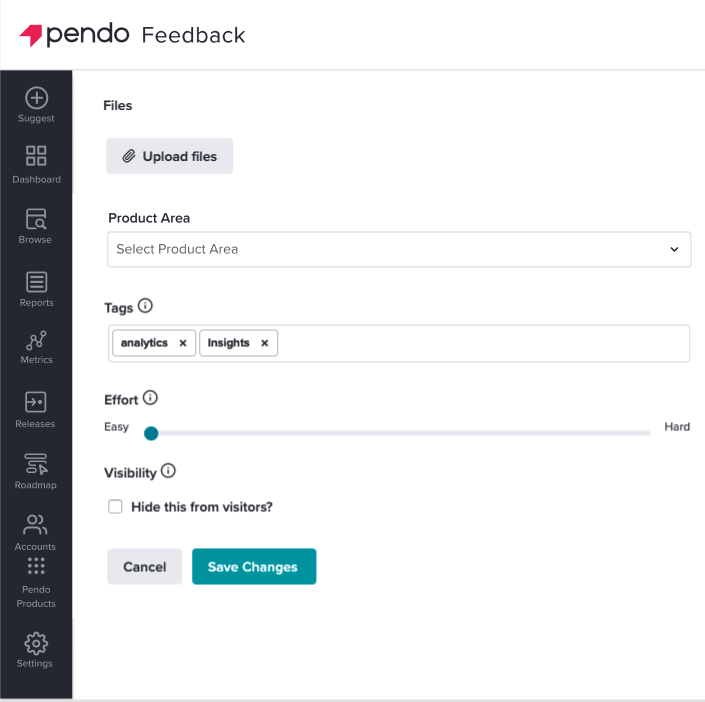 For a subscription with multiple apps, select the app the request relates to via the drop down, and then select the appropriate Product Area from the drop down below.
Please note:
Once an app is selected only the Product Areas associated to that app will be shown as available options.
Although Groups within Insights & Guidance are able to be shared across multiple apps, Product Areas in Feedback may only be assigned to a single app. It is not possible to share a Product Area across multiple apps in Feedback.