Overview
Pendo Feedback takes the hard work out of managing requests and ideas through our two-way integration with Zendesk. Your customer-facing teams can close request tickets in seconds, saving time, and quickly providing value to your visitors. Pendo Feedback's Zendesk integration allows you to use Feedback and Zendesk together to submit feedback requests directly from Zendesk and associate the Zendesk ticket and submitter to the request.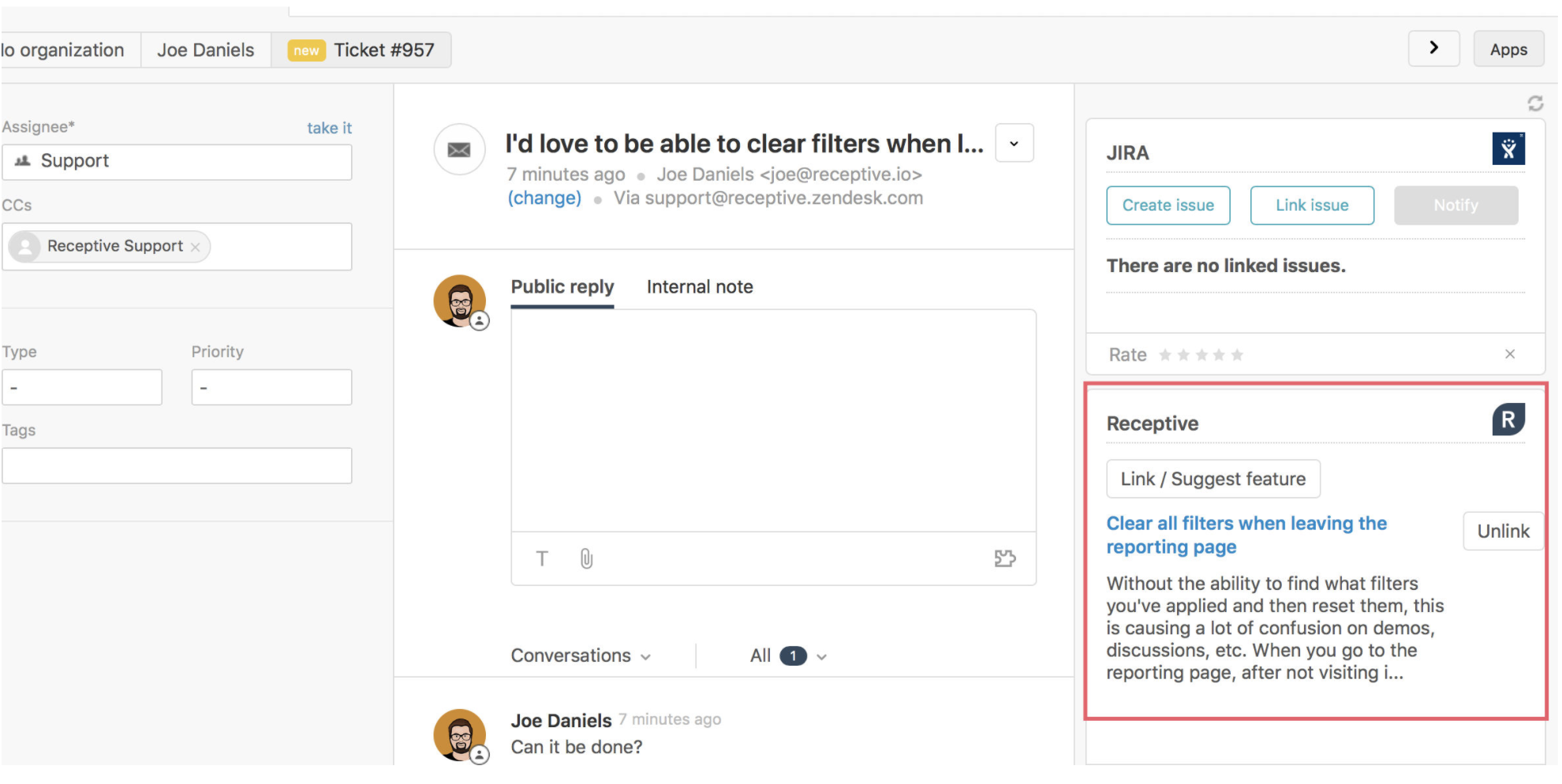 By using Feedback, your customer-facing teams can
Quickly and easily create a new request directly from a Zendesk ticket
Automatically send the customer a link to their request
Keep customers in the loop with status changes, without any additional work by your agents
This frees up your customer-facing teams to provide better support to your users, and shows your users that you appreciate their ideas.
Important: When using the Zendesk plug-in, the Feedback request will be auto-completed with the content of the support ticket. Before saving the request, make sure you edit the content to ensure no personal details or email signatures are included.
Read more here on a Feedback guide for the support team and best practices on what makes a great request.
Requirements
Zendesk admin access including the ability to add/configure apps
Your Zendesk domain, for example youdomain.zendesk.com
Active Feedback subscription
Install the Pendo Feedback app in Zendesk
For subscriptions using US data centers (app.pendo.io)
1. Send the domain for your Zendesk account to Pendo Support. For example, www.examplesite.zendesk.com.
2. We'll send you a link to install the Zendesk app.
3. Follow the link & configure the settings you would like. This completes the integration set-up.
For subscriptions using EU data centers (app.eu.pendo.io)
1. From the Pendo Feedback app page on Zendesk, click "Get it" and log in to your Zendesk account.
2. Send the domain for your Zendesk account to Pendo Support. For example, www.examplesite.zendesk.com.
3. We'll quickly complete your integration setup and let you know when it's ready.