The Net Promoter Score widget allows you to put various categories of NPS response data on the Dashboard. The various widget types are:
Distribution
Trends Over Time
Responses
Usage by Score
NPS Breakdown
Theme Distribution
All of these reports are available on the NPS Overview page, but with the NPS widget, you can add any of them to your Dashboards. Use additional filters to contextualize your NPS responses with the rest of the product usage data shared on the Dashboard. Centralize your NPS trends and product insights in one view to discover patterns in user sentiment and usage and share your findings with colleagues.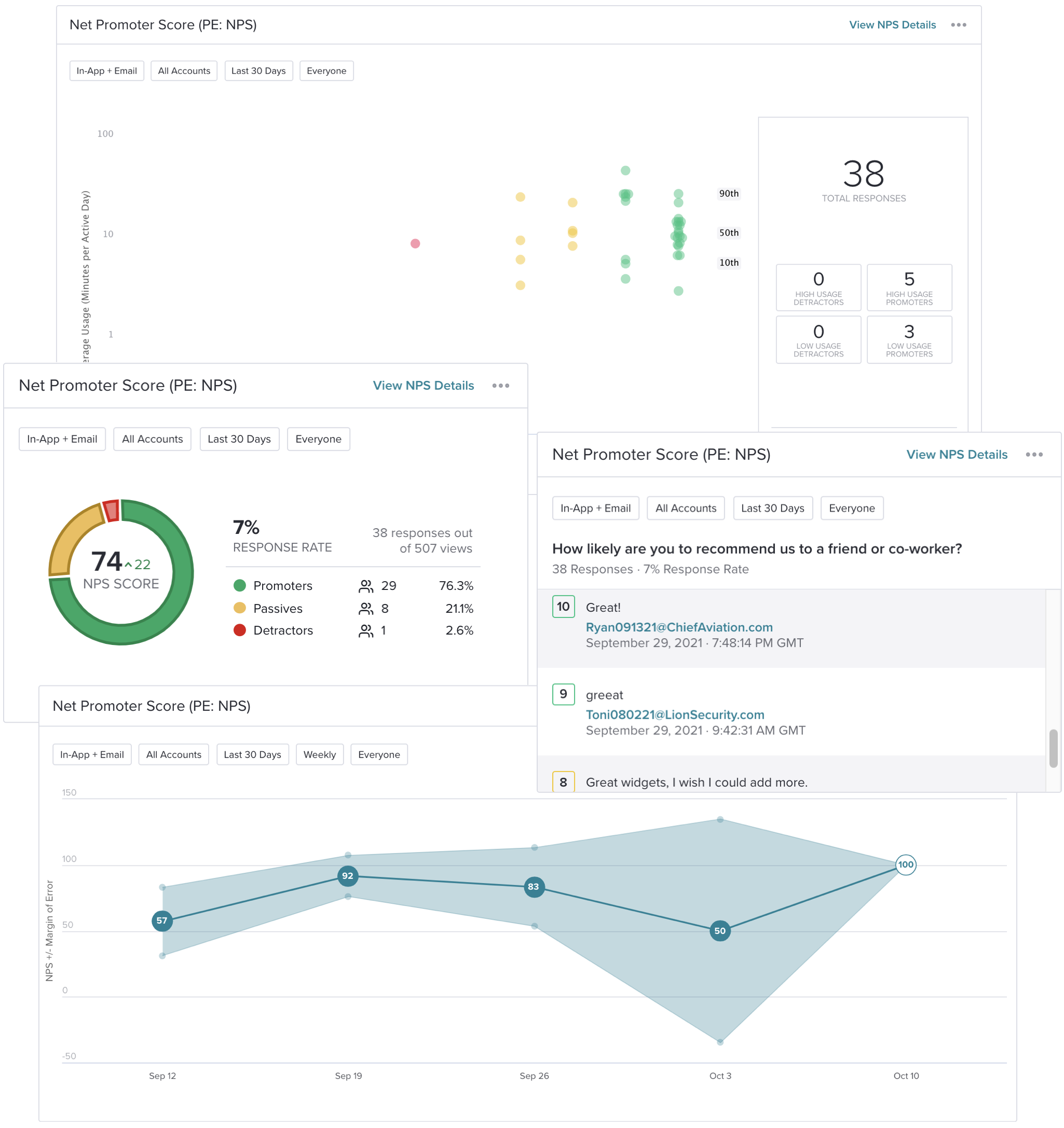 Requirements
Any Pendo user can add the Net Promoter Score widget to their Dashboard
NPS surveys with response data in the subscription
Note: Every NPS survey in the subscription, with any status, will be available in widget settings but response data is required to populate the widgets.
Configure the NPS Widget
Add the Net Promoter Score widget to the Dashboard.

You can add the Net Promoter Score widget multiple times with different widget types and filters. Set up Dashboards by account, app, time period, or align to the usage of certain features and pages.
Edit Net Promoter Score Widget
The NPS widget has various types available, selected in the Edit Widget modal when the widget is added or an existing widget is edited. There are additional options for filtering the NPS response data presented in the widget. Not all filters are available for each NPS widget type.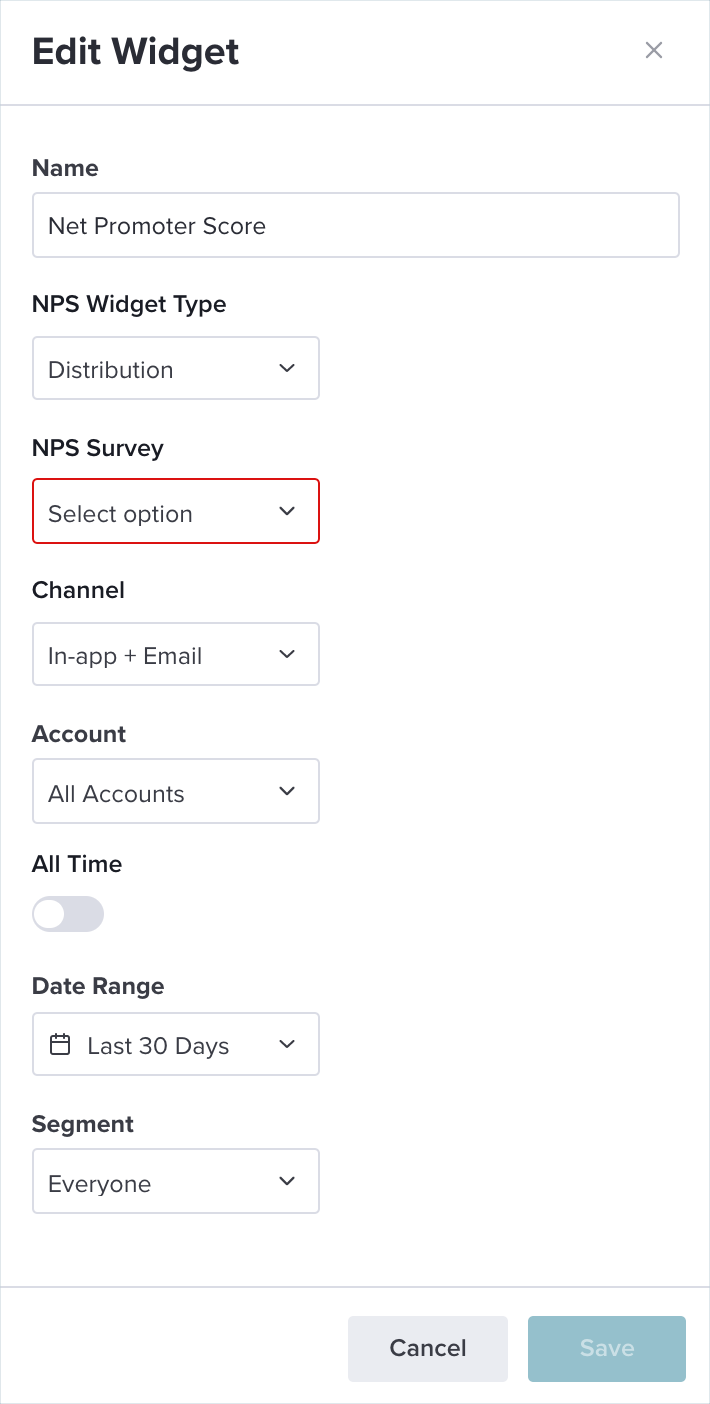 Name - Display name for the widget, the name of the selected NPS survey is appended to the end of the name automatically
NPS Widget Type - Distribution, Trends Over Time, Responses, Usage By Score, NPS Breakdown, Theme Distributions
NPS Survey - The NPS survey response data used in the widget, all NPS surveys in the subscription are listed
Channel - Filter responses by the channel used to submit the response; In-app + Email, In-app only, or Email only
Account - Filter to a single account from a list of all account IDs in the subscription
All Time - Toggle date range off and use all responses ever, only available for Distribution and Responses
Date Range - Date range when responses were submitted, available options are today, yesterday, last 30/60/90/180 days, and custom up to 180 days
View Timeframe By - Group responses in the visualization by Daily, Weekly, or Monthly increments, only available for Trends Over Time and Usage by Score
Segment - Segment used to filter responses by visitors or accounts
Select Save to add your Net Promoter Widget to your Dashboard.