When should I recapture a page?
If you are aware of UI changes in your app (page structure change, buttons changed text or position),
we built a flow for you to update Pendo about the page change.
Click on Manage Page in the top right corner.
Under the page's screenshot, you will see a Recapture page option.
If your device is not yet connected, connect your device and follow the instructions to capture this page again.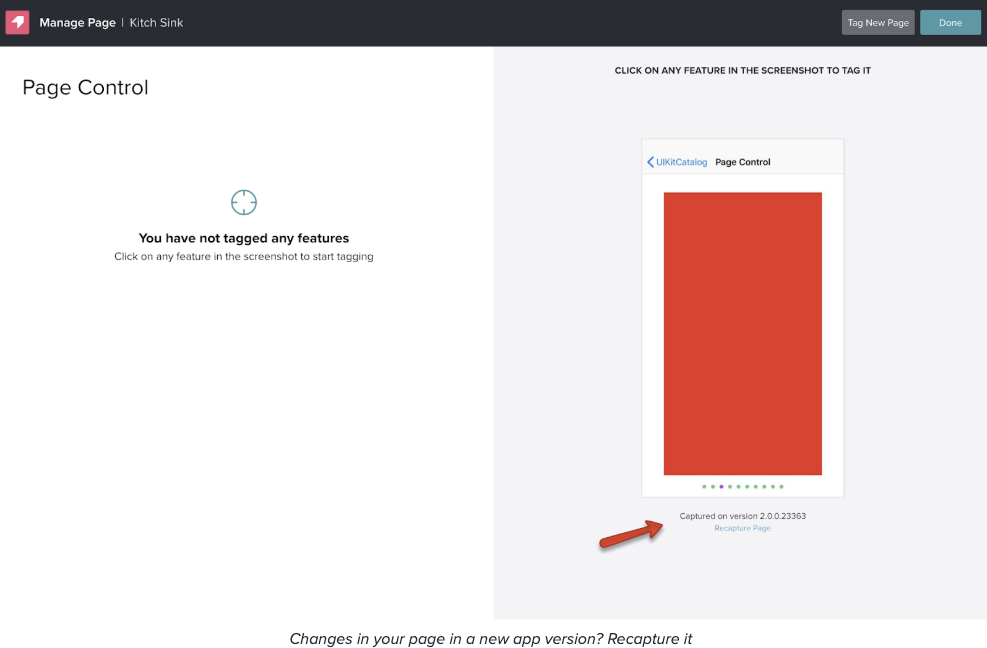 Note: you can do this flow at any time. You will not lose analytics because analytics are retroactive.
Help us locate features
 which changed
After recapturing a page, we try to locate all the previously tagged features of the page. If we fail to find them, we ask for your help. If those features were removed from the page, you can ignore that message and remove that alert. If those features are now placed somewhere else on the page or their text was changed, click Update and select the feature again on the page's screenshot.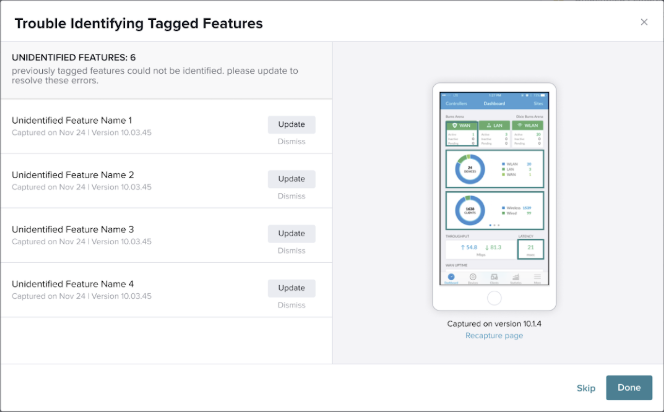 This message indicates that some of your features have changed. Find the features on the new page.
As long as there are some unidentified features on a page, you will see an alert as a reminder. If you wish to stop seeing that alert, update the feature or dismiss the alert.
Frequently Asked Questions
Should I do this with each new app version I release to the store?
No! Thanks to our page recognition mechanism,  you usually will not need to do anything in Pendo after upgrading your app. Analytics and guides will keep working.
This flow is required when your app changed and, as a result, the page rule or feature rule that Pendo uses does not identify the revised page/feature correctly. You'll be able to see that this is happening by identifying that your analytics numbers decrease for a specific page/feature. You can also verify that everything is still working by recapturing the page after you did some visual changes in your app.
Page does not match after recapture. Why?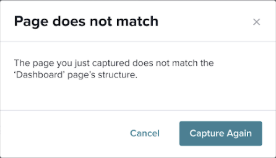 If you recapture a page on the same app version, make sure you're recapturing the exact same page. If you've mistakenly captured a different page, you won't be able to update the existing one and you will need to capture it as a new one.