Overview
Why is increasing feature adoption important?
In today's competitive software market, companies are constantly racing to develop innovative features that engage, delight, and retain their users. All kinds of organizational resources, from engineering manpower to marketing budget, get allocated to feature development and release.
However, this rush to build new things and get them out the door often causes older features to fall by the wayside. It becomes very easy to sacrifice long-term, strategic gains for short-term profit. Plus, the breakneck pace of new feature releases means teams don't have time to evaluate how existing features are being used (if they're being used at all).
By increasing feature adoption, you're ensuring that the most important features in your application are being given the visibility and utilization that they deserve.
Feature Adoption:
% of features that generate 80% of click volume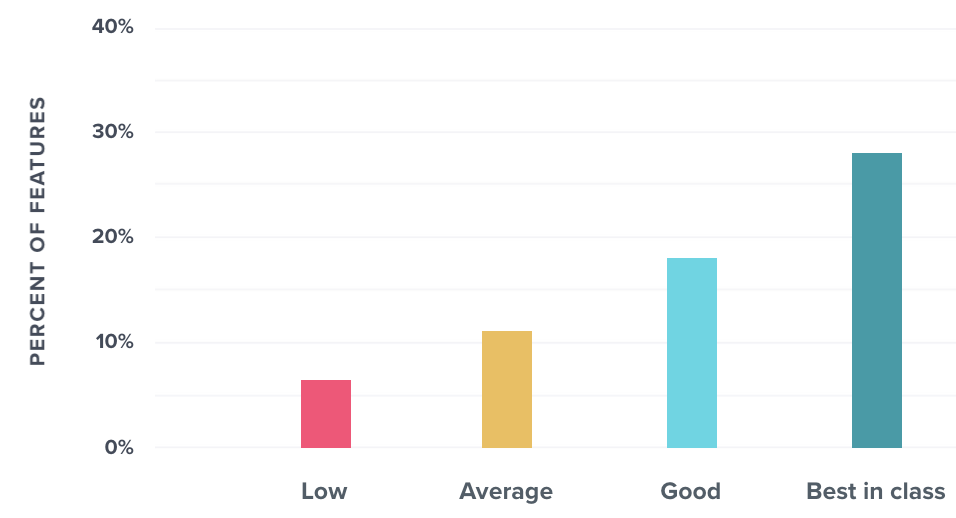 What increasing feature adoption can do for you
Increasing feature adoption has a number of advantages, including driving these positive business outcomes:
Increase general awareness and adoption of new key features

Identify opportunities to better focus development resources

Reach a target number of end users that have adopted the use of a new feature

Uncover features that are rarely, if ever, utilized.
Ingredients
Identify your features in need of increased adoption
Start by forming a hypothesis to ask yourself the question "what am I trying to understand?". There are a number of ways to approach this question, but here are a few examples to guide you:
Is my newly-released feature being adopted by our end users? If so, what is the week-over-week gain in adoption?

Feature X represents the culmination of many development hours. In order to justify the work, the feature needs to have Y amount of clicks or Z percentage of visitor or account interaction within the first month of release. Are we meeting that target threshold?

What features are not being used by our end users? Are there other ways in the application to accomplish the same task? Do we have an

opportunity

to deprecate this feature?

What existing features represent the majority of clicks by our end users?
How to Make It
Step by step instructions for deploying tooltip guide to highlight a feature
Login to

Pendo

and navigate to Guides using the left nav bar

Click "Create Guide" and select your application

Note that this tutorial will focus on building a tooltip for a web-based application

Select the Pendo default layout In-Context Helper Tooltip

Other layouts can work fine for this purpose as well, but if this is your first tooltip guide, this is the recommended layout to use.

Name your guide

It can be helpful to include the name of the target feature within your guide name

Check with your internal Pendo guide admins if you are unsure of any existing naming conventions

Naming the guide temporarily is fine, as you can always change this later

Manage the guide in-app

, paying special attention to target the feature you're interested in highlighting:
7. Save your progress and define (via segmentation) the intended audience to target with the new guide
For an existing feature, it might make sense to only show the guide to users who haven't interacted with the feature before

You can also build segmentation to target individuals who haven't been longtime users of the application by targeting those with a "first visit" of within last X days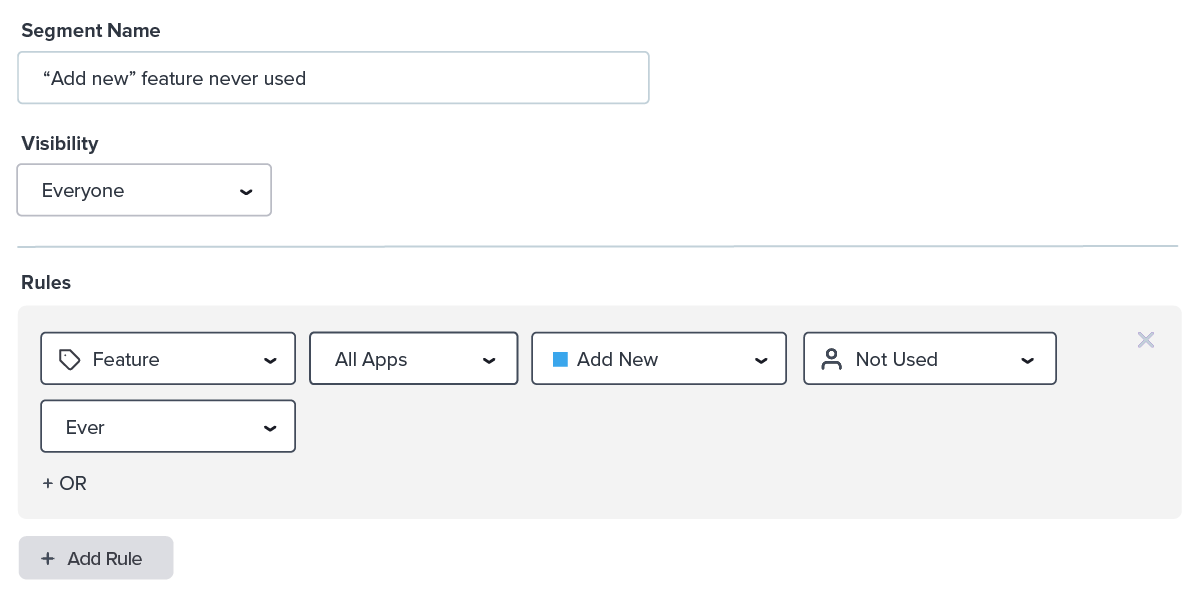 Step by step instructions for utilizing the Resource Center to announce a feature
*Note: This feature is still currently in its Beta version
Please visit our Announcements Module Help Article

for detailed instructions on building an announcement using this module
Measuring Success
Setting specific goals
Now that you've identified the feature that you'd like to increase adoption for, it's time to set some specific goals about what success looks like for your business. To assist with this, you can set

goals within Pendo

to visually track your progress on meeting feature adoption.

Ongoing goals give you flexibility to meet the target over any span of time, measured on a daily, weekly, or monthly basis

Timebound goals allow you to measure your adoption progress over a specific window of time
Goals are configured on a per-feature basis, and can be viewed from a feature's details page. Additionally, you can view your progress through the use of a Dashboard widget.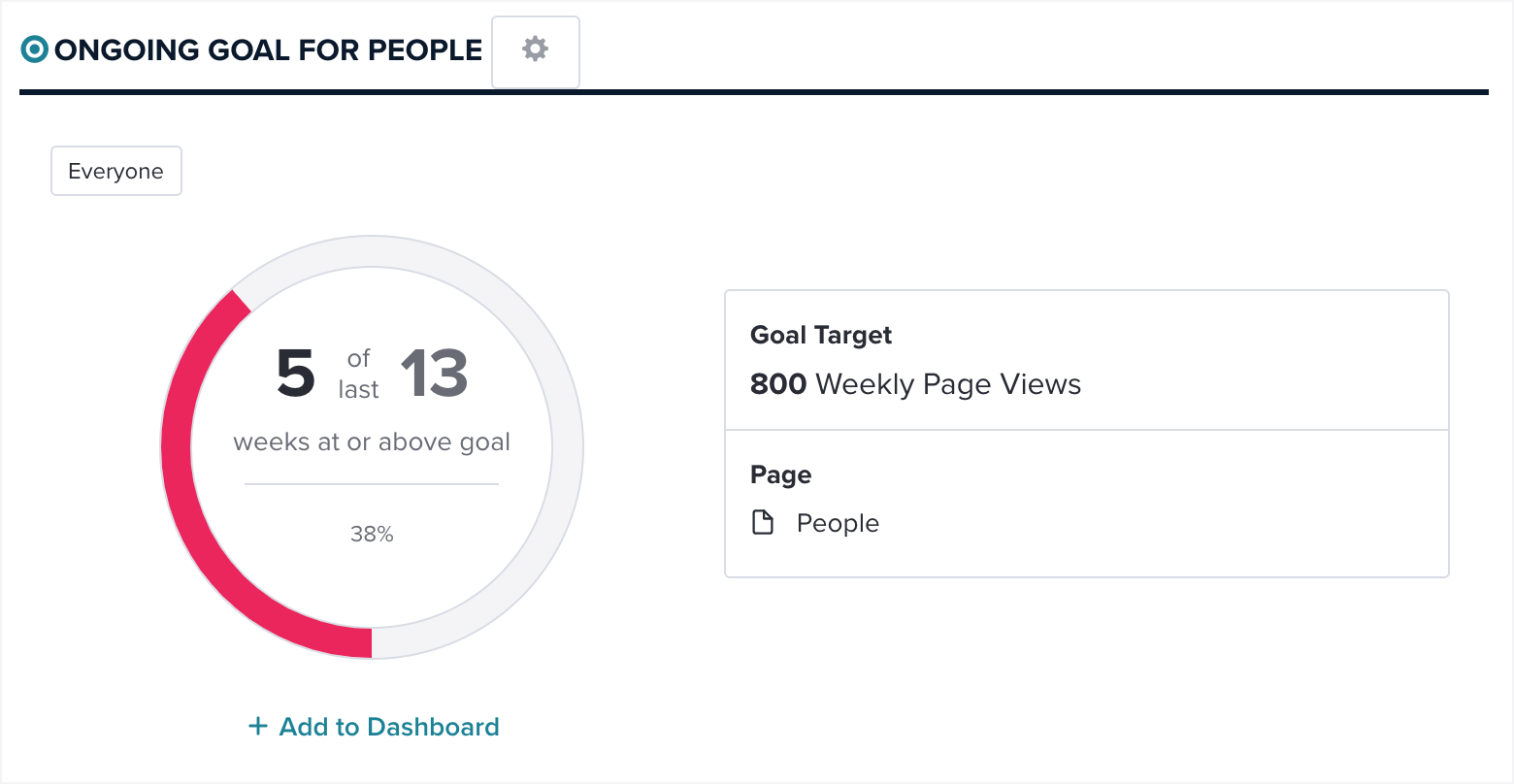 Building a report to measure progress
Pendo's powerful data visualization tool.

Data Explorer

,

can be leveraged to monitor the efficacy of your campaign to increase feature adoption

Navigate to Behavior > Data Explorer and build a report using the below as a template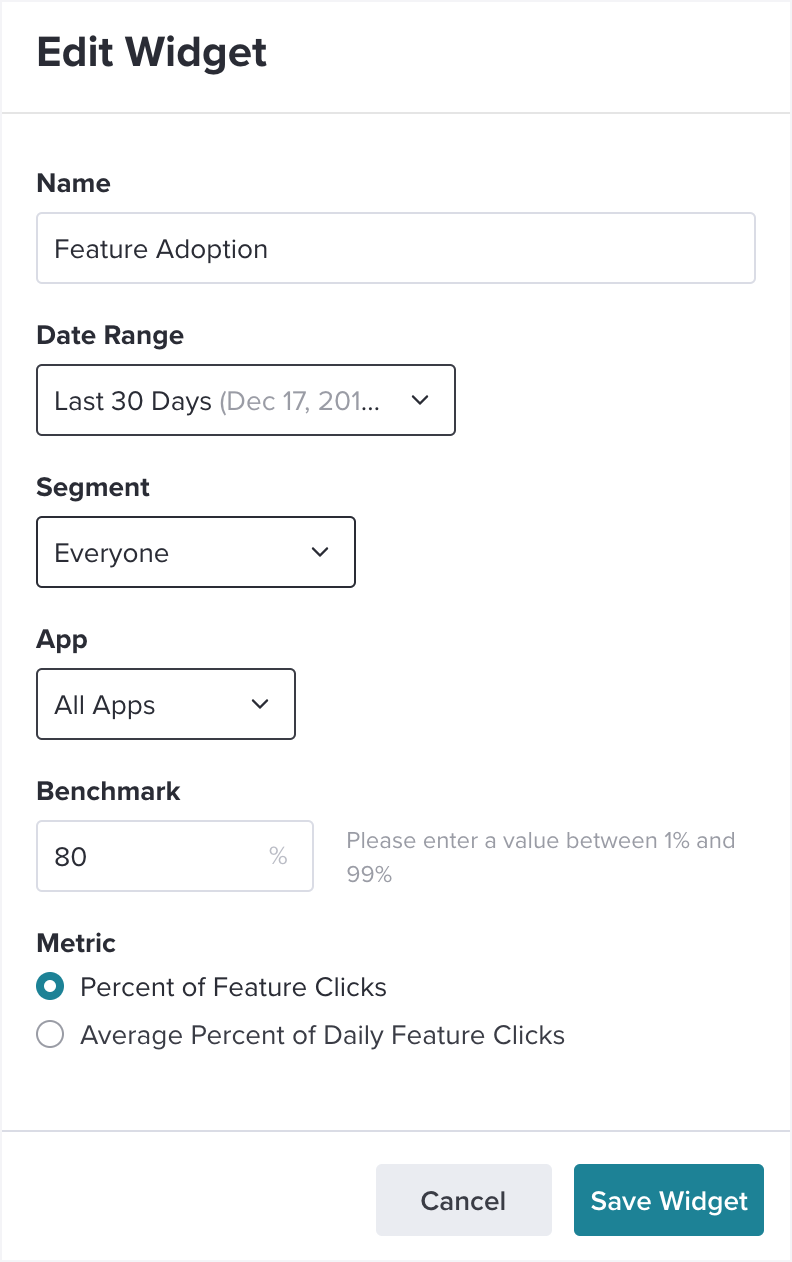 The resulting report will show you the impact your guide has had on the adoption of this feature: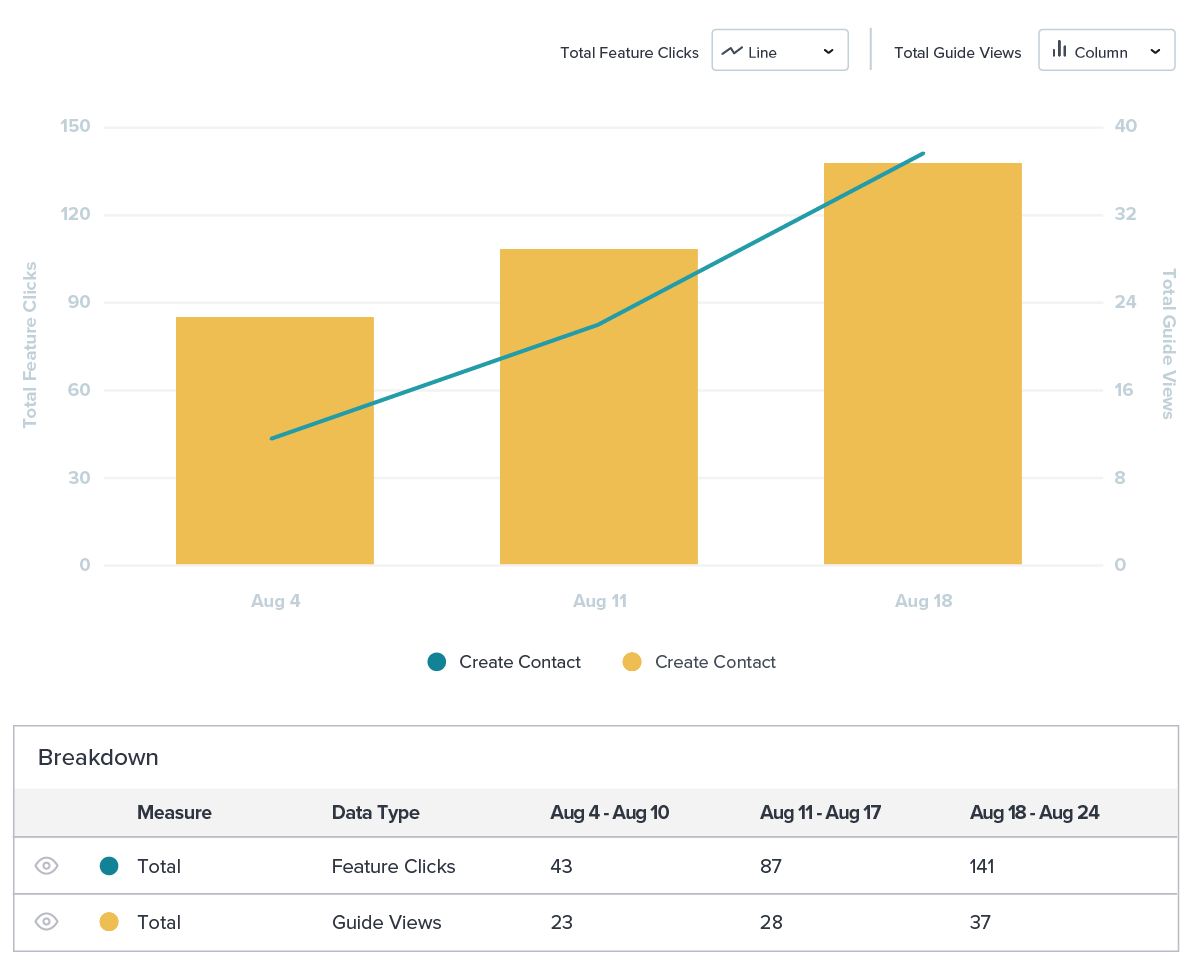 Utilizing the Feature Adoption Analysis Widget
Pendo has a powerful pre-built dashboard widget that can give you insights into which areas of the product users find the most valuable.
To add this widget to your dashboard, follow these steps:
To start, navigate to your dashboard. Then, click on the "+ Add Widget" button in the upper right-hand corner:

Next, choose "Feature Adoption":

Finally, customize your widget with your desired date range, segment, application (if applicable), and desired benchmark

You can read more about this widget and

how to interpret the results on the relevant help page